Boston is a beauty – a picturesque example of old meets new. I'm not just partial to the place because I live in Boston; I fell in love with this city years before I even knew that I'd move here! With the North Atlantic Ocean lining the city on the East, and buildings from the 1700s speaking of the city's rich history right beside modern skyscrapers upto 790 feet tall, Boston is a beautiful blend of everything! Naturally, this means that you'll find numerous Instagrammable places in Boston that you wouldn't want to miss on your visit!
In this post, I'm giving you the best outdoor spots that are free – where you can enjoy the sights and fresh air for as long as you like! So let's take a look at them, yeah?
Instagrammable Places in Boston – Outdoor Edition
1. Boston Public Garden
Swan boats, tulips, a statue of George Washington, a lake, and a bridge – just a few of the things that make the Boston Public Garden the picturesque place that it is! Take a stroll around the park, or plan a picnic. The time you spend here will remain a lovely memory to take home from Boston!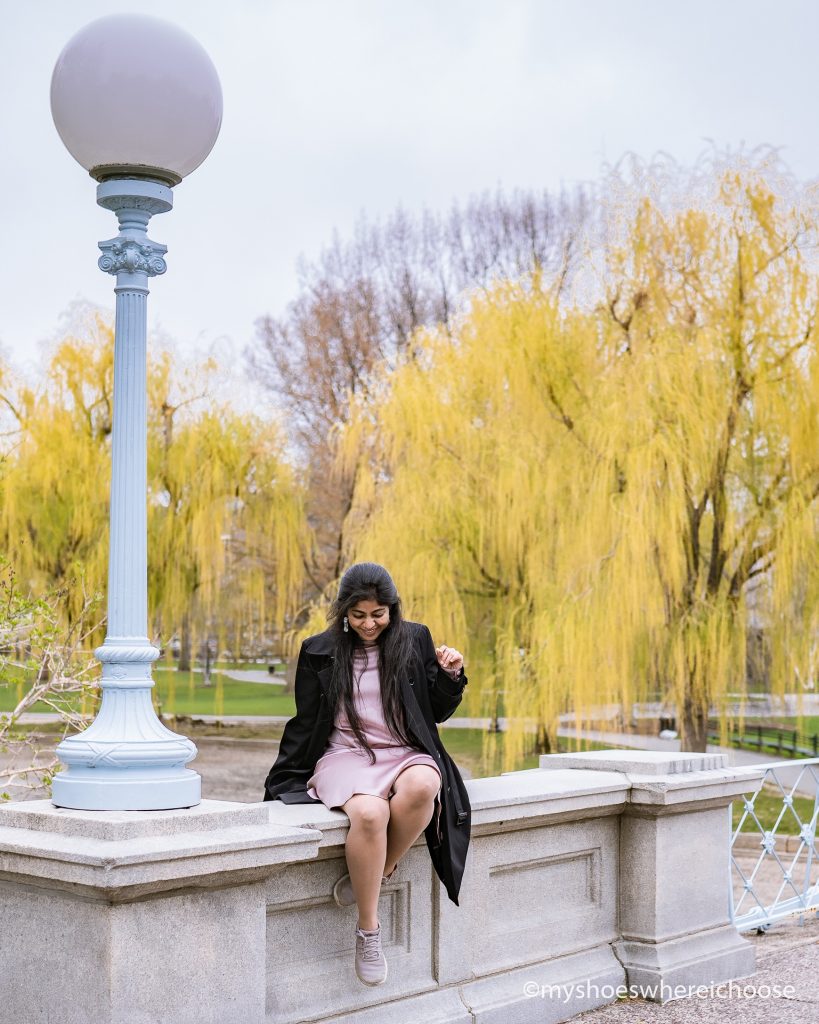 Also read: New England Fall Road Trip – The Ultimate Guide
2. Chinatown Gateway
Stop by the gateway for a cute picture for the gram, then proceed to enjoy markets and food joints that serve dumplings, noodles, and so much more!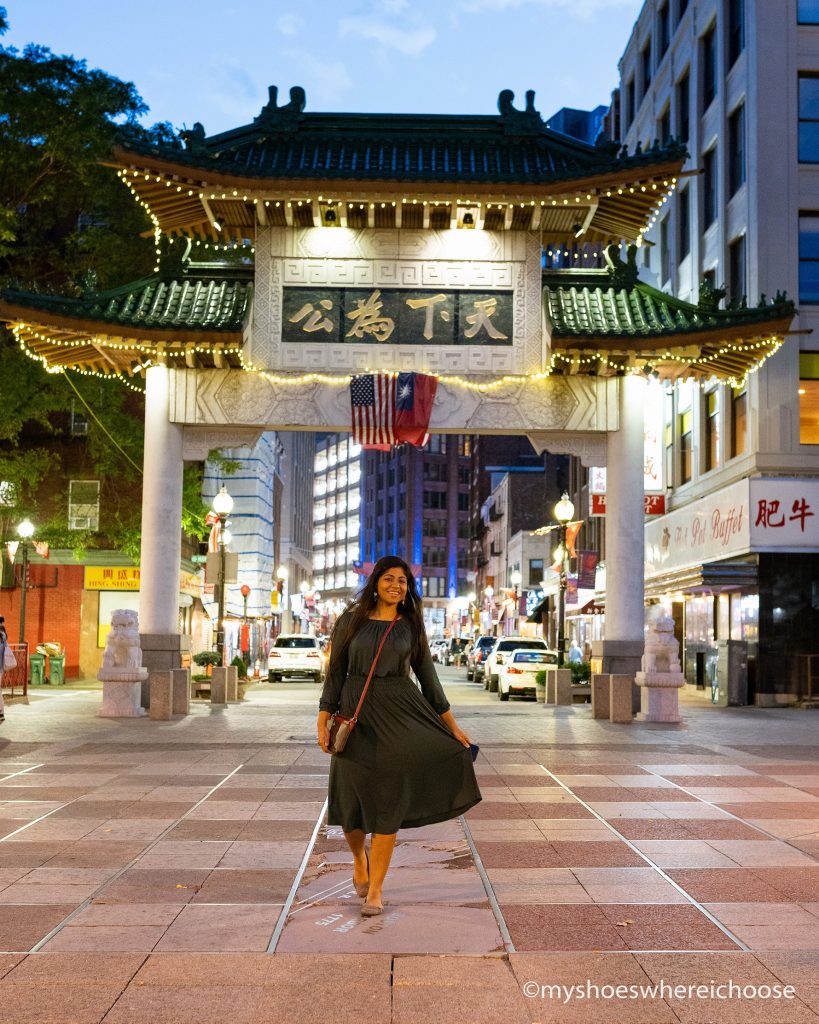 3. Acorn Street
No "Instagrammable places in Boston" list is complete without mentioning the famous Acorn Street! With cobblestones, brick walls, and street lights that look straight out of the Victorian era, it's hard not to love this street!
With popularity comes the large number of people and understandably annoyed residents, so if you're planning to stop by Acorn street, your best bet is early in the morning!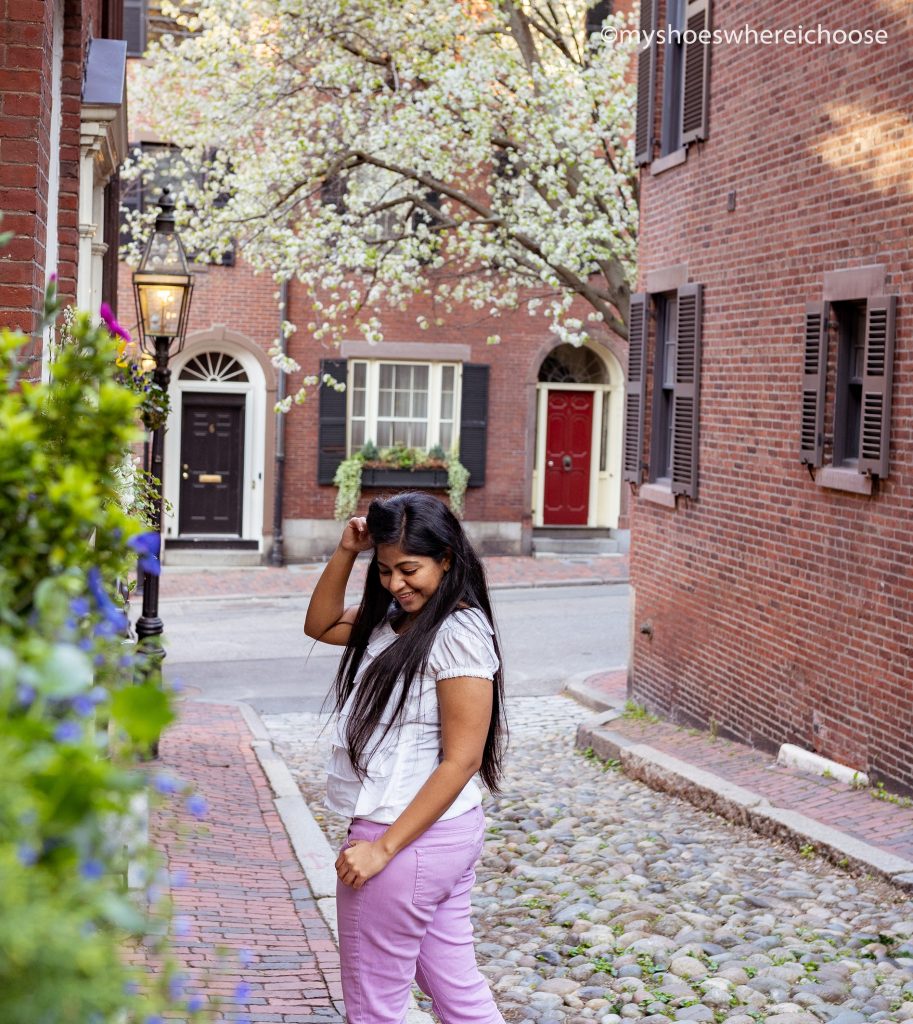 I'll leave it up to you to decide whether this street lives up to its hype!
4. Fan Pier Park
Fan Pier Part at Seaport is a part of the Boston Harbor walk, and is much more than just an Instagrammable place in Boston. This place has a life of its own and is a fantastic place to walk, people watch, grab a cup of coffee, or just enjoy nature meeting the Boston skyline.
This park offers spectacular views during both sunrise as well as sunset, but sunset is my favorite time to be here!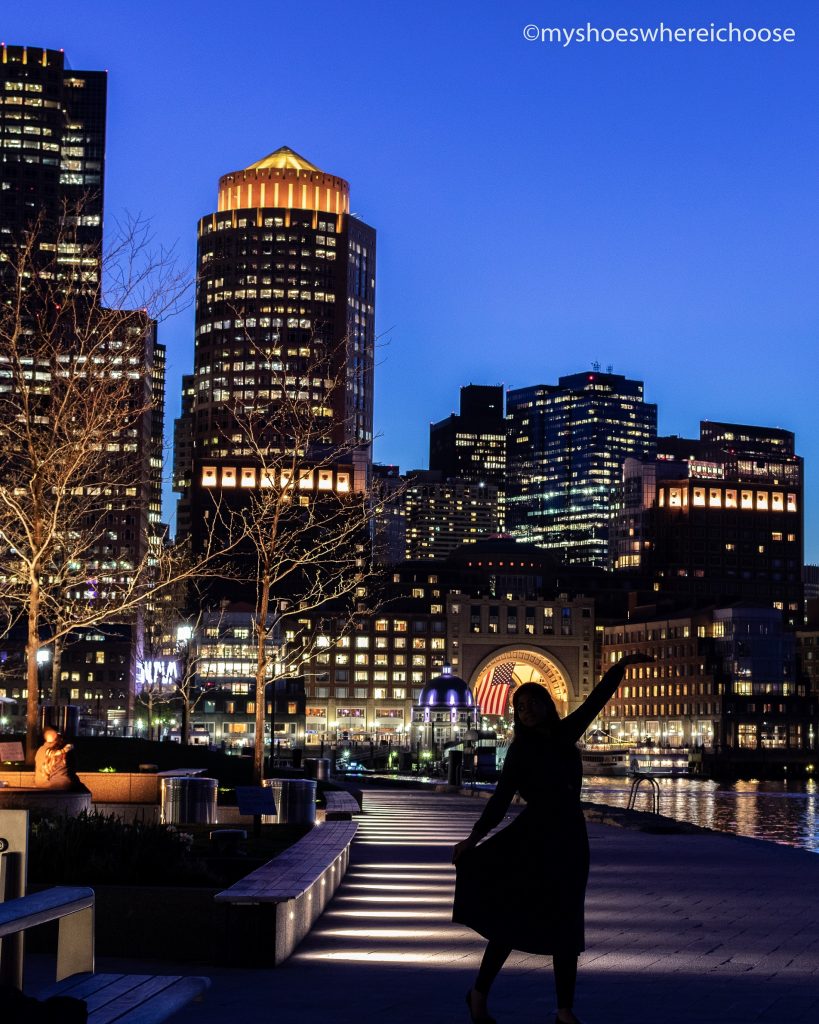 5. Boston Public Library
Beautiful inside out, the Boston Public Library deserves mention on both my indoor and outdoor lists! Be sure to walk around the library on all sides to find
A grand gate that leads to the Green Line T station
A live radio station that's also a café, and of course,
This front view that's a beauty in itself!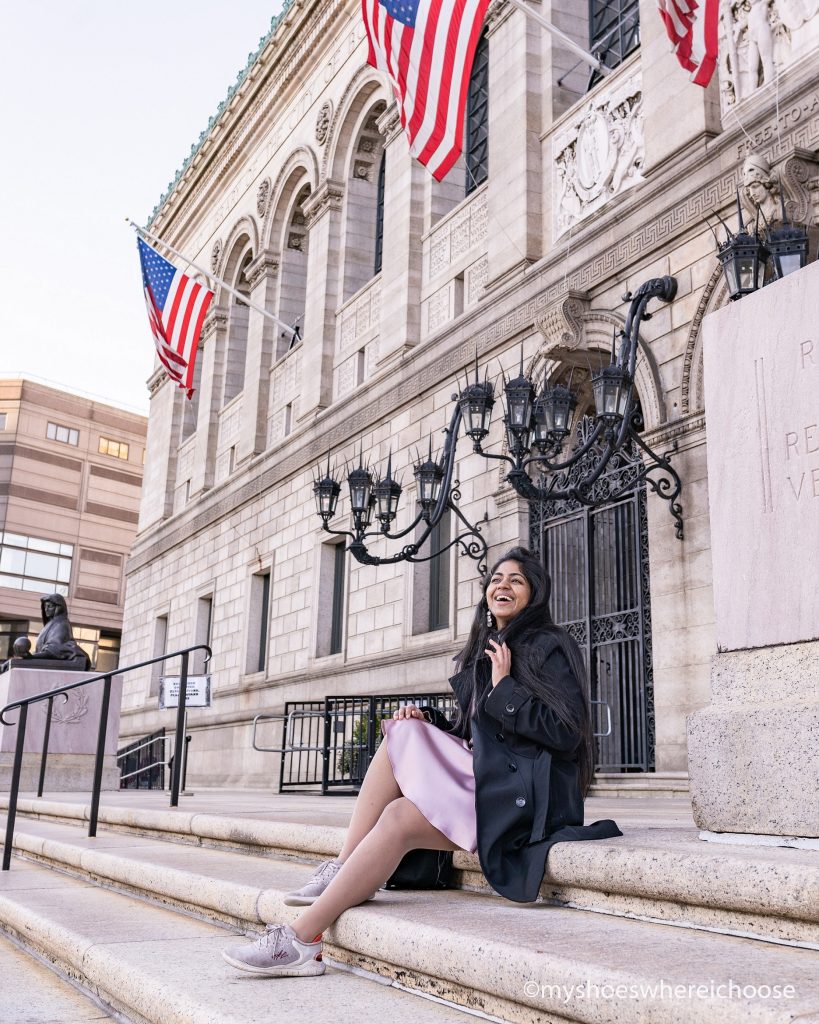 Also read:
Most instagrammable cafes in Boston
Complete list of my travel photography gear
6. Copley Square
Right opposite the Boston Pubic Library is the Trinity Church – both part of Copley Square. I'm keeping the items separate because you'll want to set time aside to explore all sides of the Library as well as the Church to check out their stunning architecture and photo-op locations!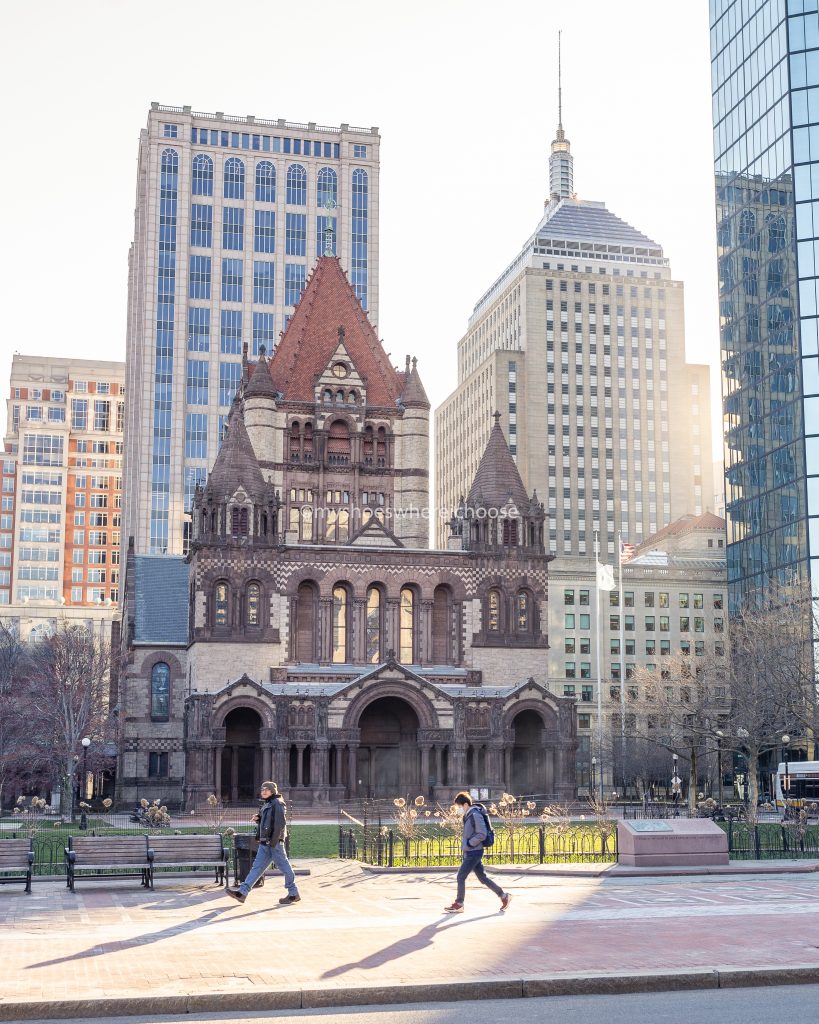 If you're here during the end of year, you can also enjoy the Holiday Lights at the Trinity Church!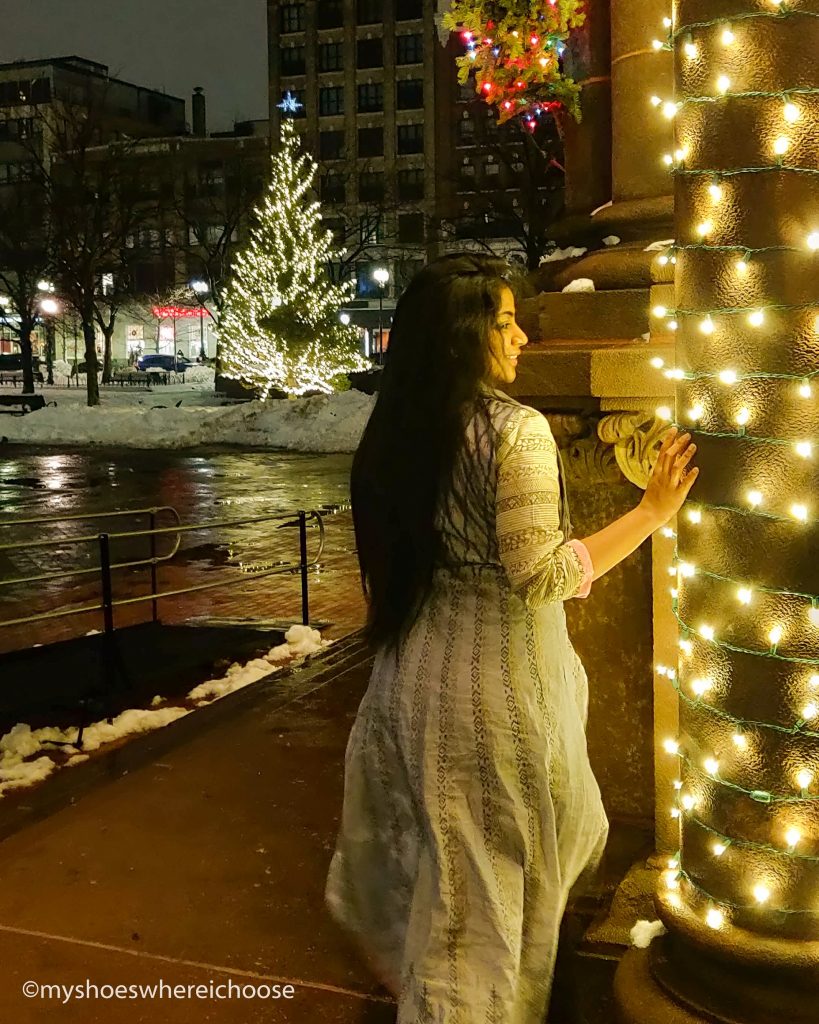 7. Castle Island
With a direct view to the Boston Logan Airport, Castle Island is a fun place to enjoy the Atlantic Ocean breeze while watching planes take off! Castle Island also offers many Instagram-worthy photoshoot opportunities.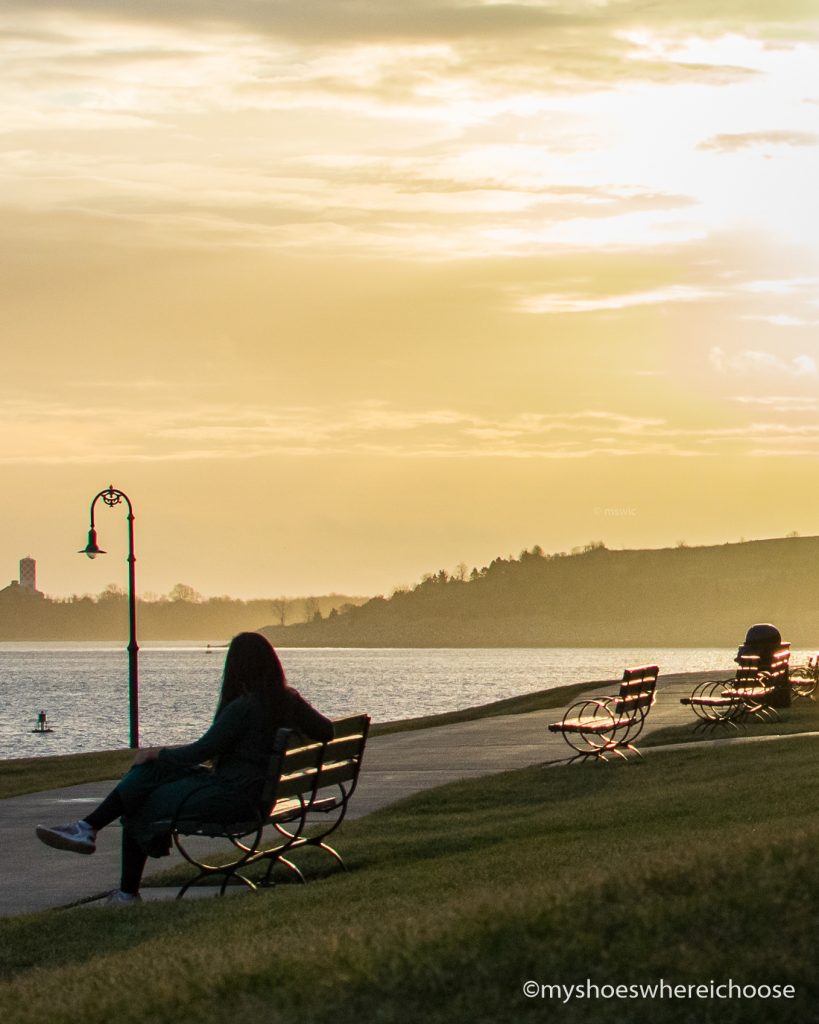 In addition, you'll also find a lovely view of the Boston skyline from the Castle Island!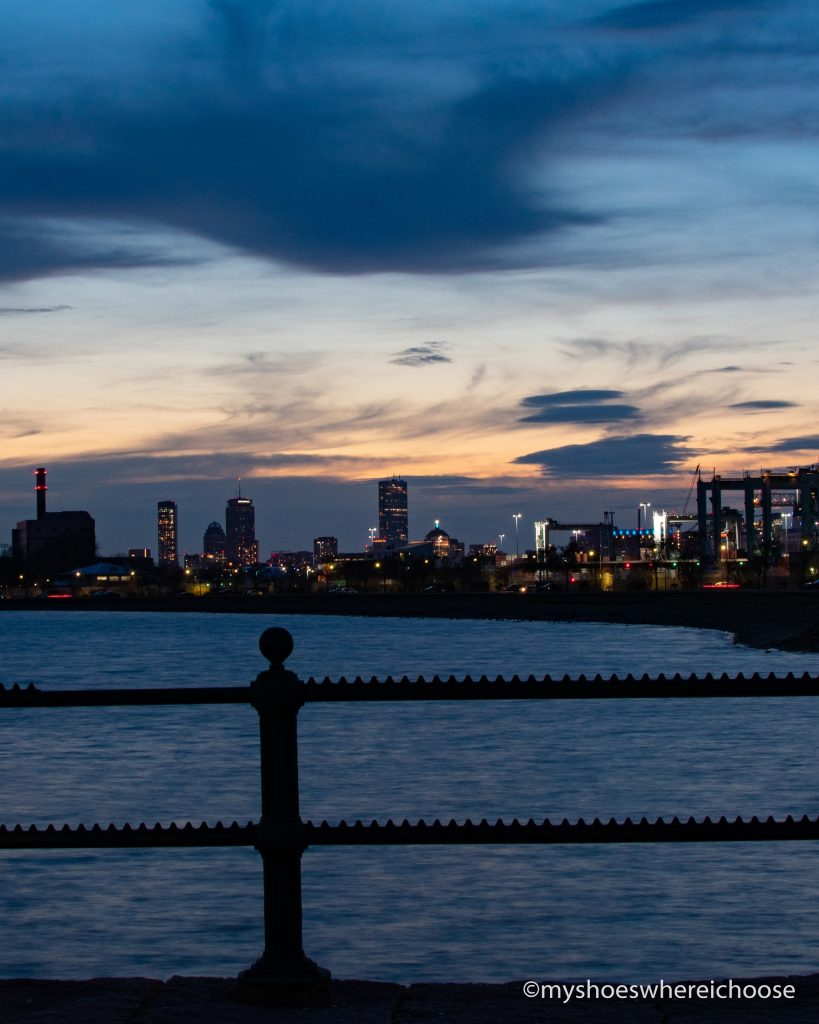 Also read: Boston Skyline Views – The Best Spots
8. Charles River Esplanade
If you only had time to visit 2 places from this list, I'd suggest the Charles River Esplanade, and the Fan Pier Park!
With a view of MIT across the river Charles, of people walking their dogs or going on a run, of cute boats and kayaks afloat on the water, the Esplanade is a must visit on your trip to Boston.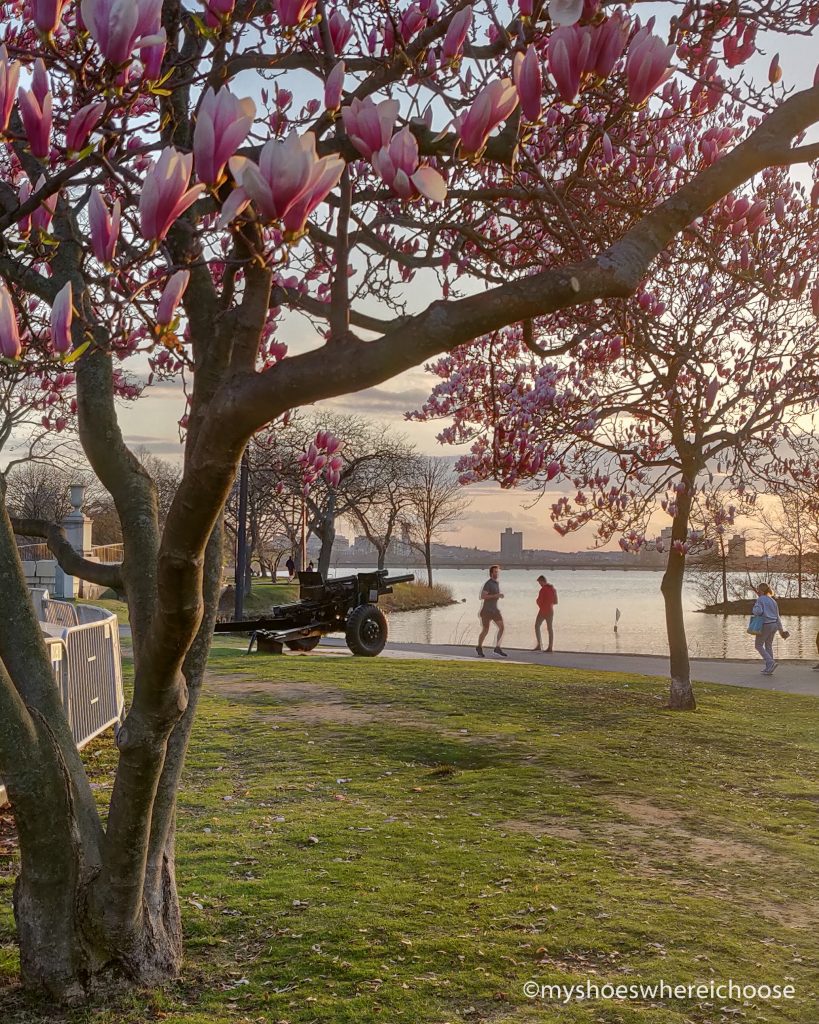 The Esplanade is beautiful all year round, but Spring deserves a special mention for offering lovely Cherry and Magnolia blossom views.
Also read: Guide to the most beautiful Spring blooms in Boston
9. Memorial Drive
Just across the Esplanade on the Cambridge side of Charles is Memorial Drive. Take a tour of the MIT campus and then walk along the river for a skyline view of Boston!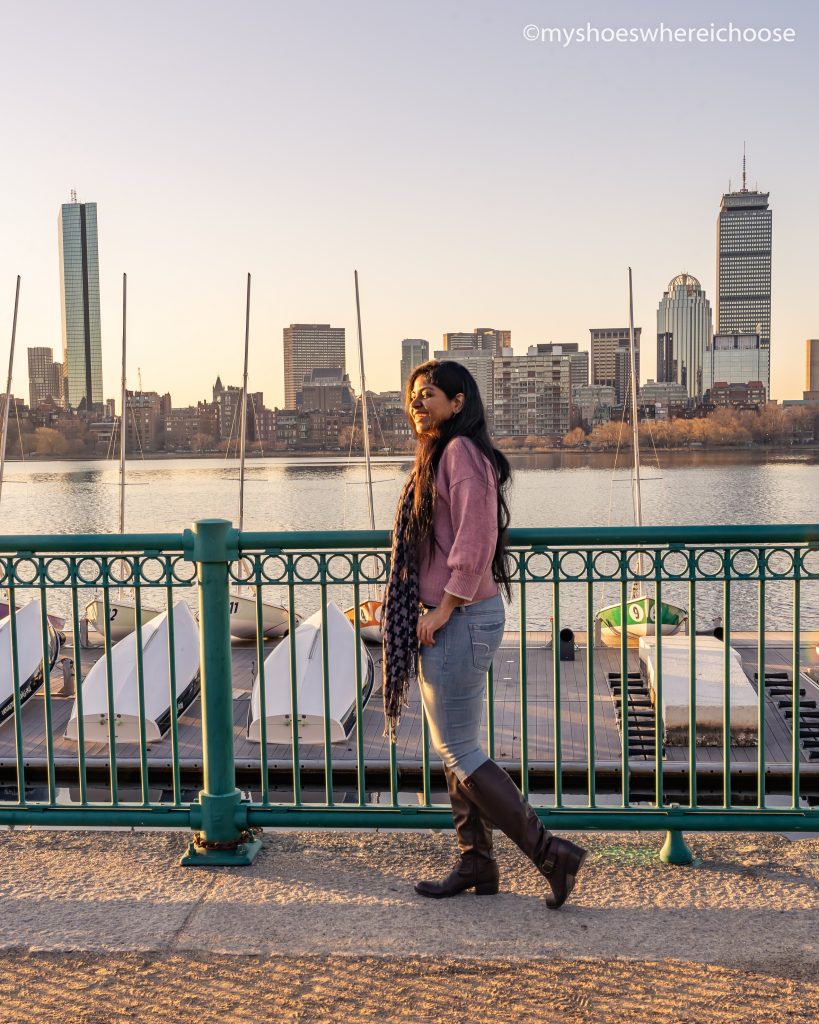 10. Christian Science Plaza
I can't believe it took me seven whole years of living in Boston to finally visit the Christian Science Plaza! A lot of photographers love this place for obvious reasons, but it's not as popular as some other spots are.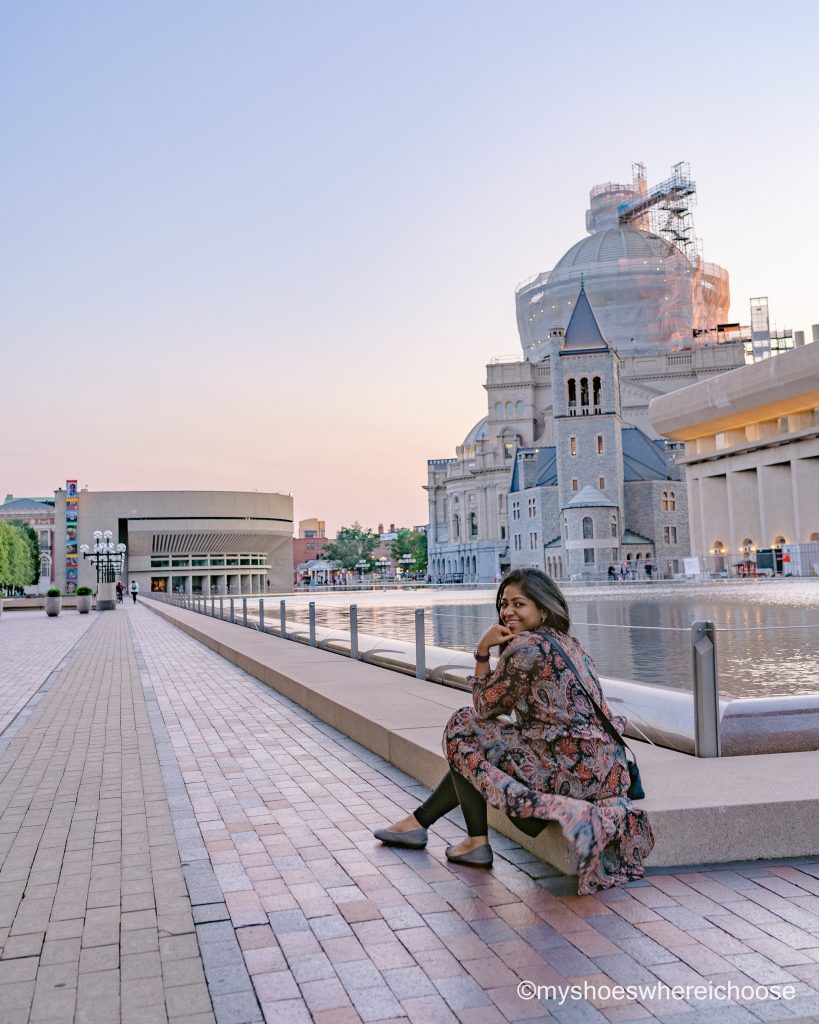 I already have at least another visit to the Christian Science Plaza planned so I can see how it looks without the scaffolding!
Popular spots are popular for a reason, and I'm sure you wouldn't want to miss them. However, I also enjoy balancing them with some offbeat gems, and hope that you found something unique from this list!
Did you find this list helpful? Let me know! 🙂
Also Read:
New England Fall Road Trip – The Ultimate Guide
Complete list of my travel photography gear
Pin This Post
Other Posts You Might Like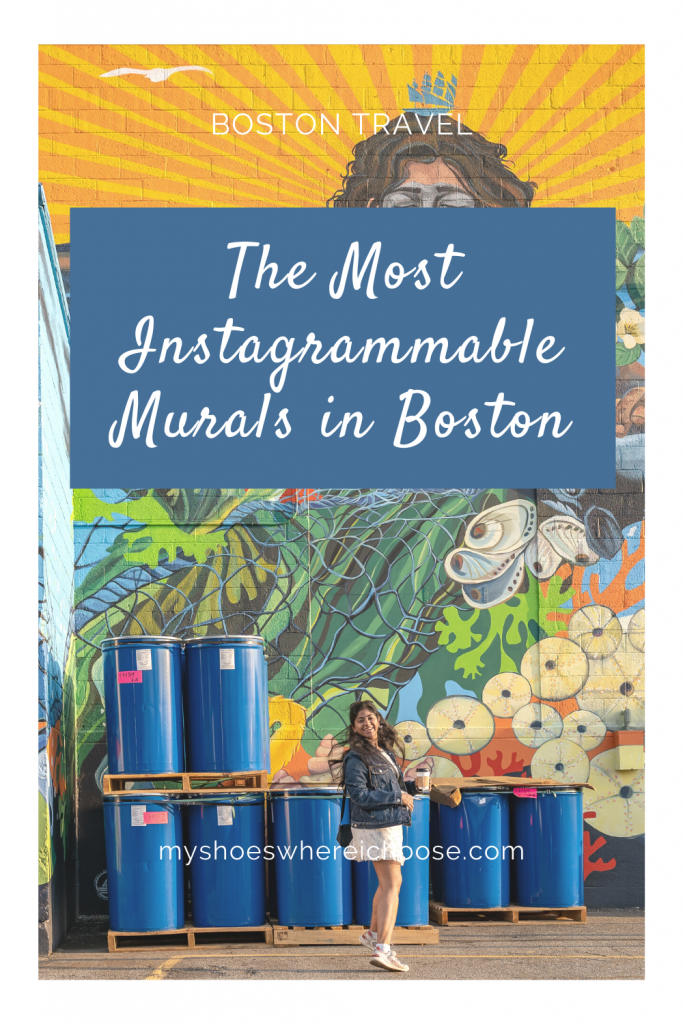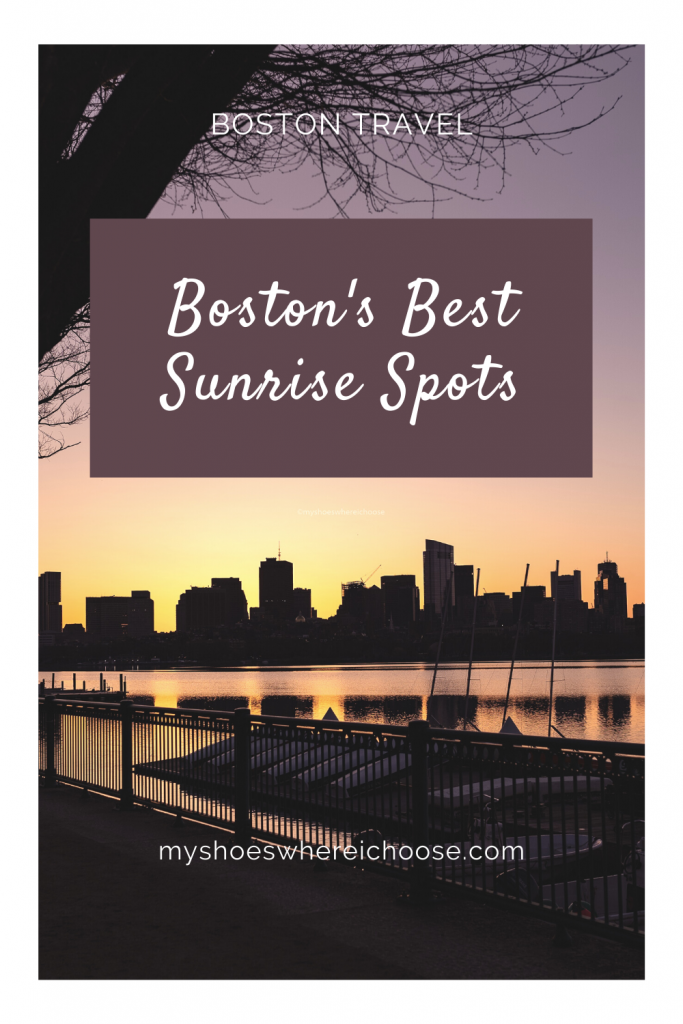 Latest Posts on myshoeswhereichoose