Associating Boston with history is typical. That's why the Freedom Trail, USS Constitution, and the Boston Tea Party come to mind first when one thinks about the city. What most people don't realize is that along with its rich history, Boston also has a rich collection of colorful murals and public art worth discovering!
I began my Boston mural search with two assumptions:
Boston does not have a big collection of murals. (I'd spent far too much time hanging around the red-brown facades of Back Bay)
If there is such a collection, I'd easily find a comprehensive guide to most, if not all, of them
Surprisingly, both assumptions were wrong! I've come to know about numerous beautiful pieces of wall art in and around Boston. And come to learn names of artists who create these lovely murals.
The goal of this post is to serve as the comprehensive guide to Boston murals that I was previously looking for!
The Ultimate Guide to Boston Murals
Northeastern University Murals
Discovering NU's body of murals was one of my biggest surprises in this city! Trying to find a parking spot near the Ruggles T Stop – a typically stressful task on a busy day in Boston – turned out to be quite enjoyable as I drove past mural after mural around the Northeastern University campus.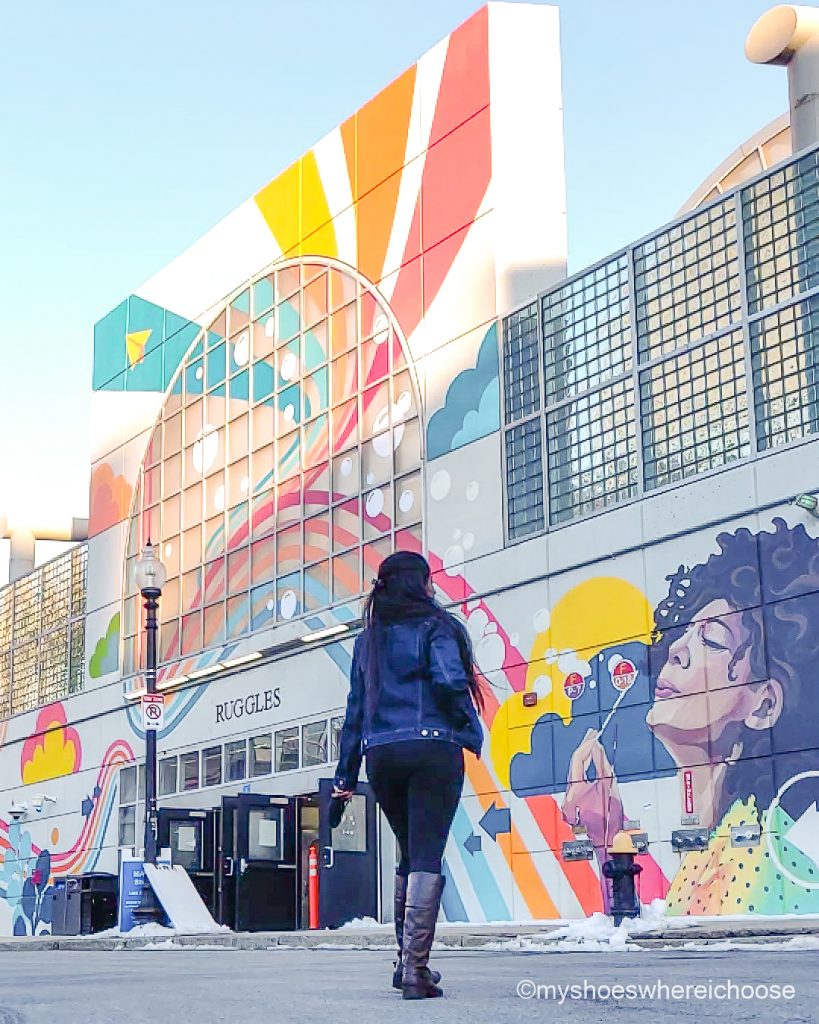 For a list of Northeastern University public art, you can check out this link.
Underground at Ink Block Murals in Boston
Another Boston murals collection, the Underground at Ink Block has been gaining popularity since its inauguration in 2017. I can't think of a better way to use the space beneath a highway connecting South Boston to South End!
This place is worth checking out not just for the murals, but also for outdoor food and fitness activities hosted during the warmer months of the year.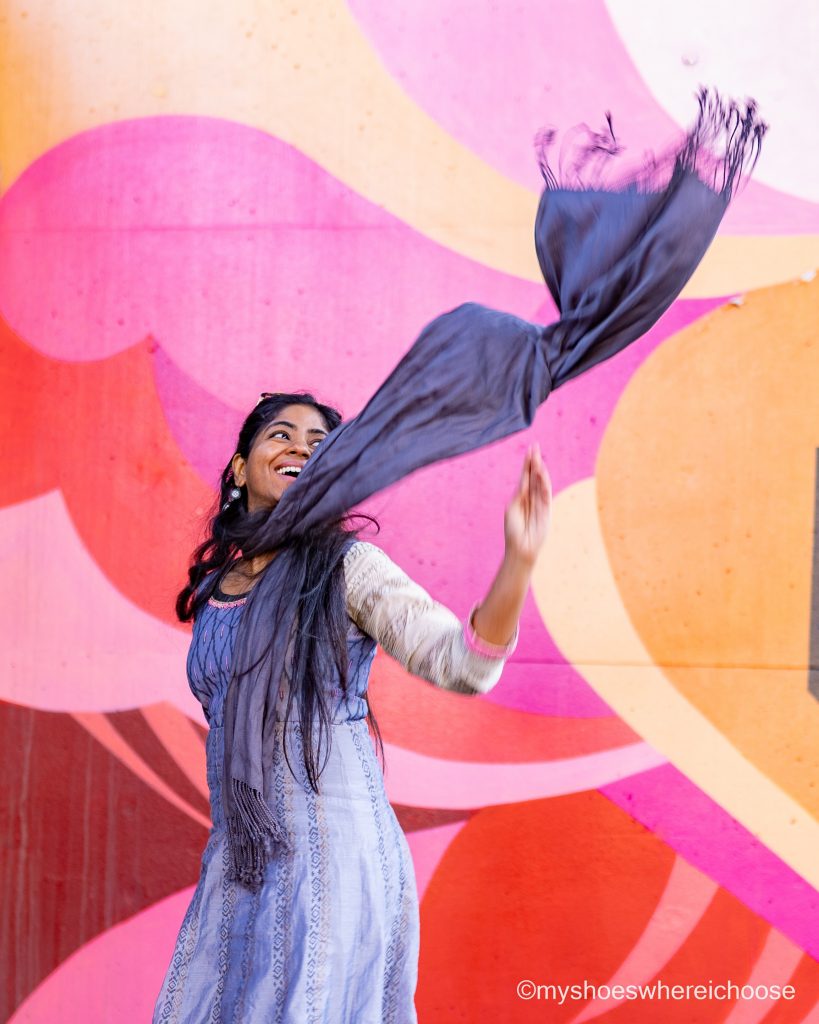 More about Underground at Ink Block here: Underground at Ink Block
The Verb Hotel Murals
Looking for Instagrammable spots in Boston? The Verb Hotel is a must see! With colorful exteriors, a retro-music theme, and lots of murals both inside and outside the building, this hotel is more than just a place to stay!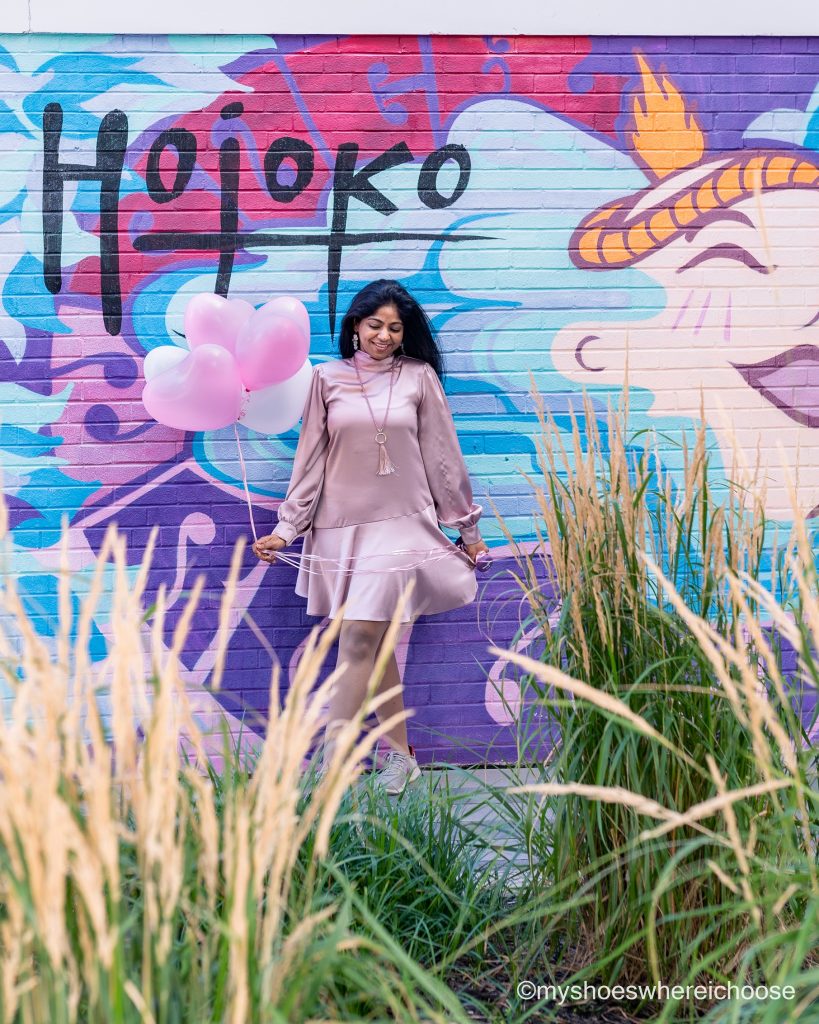 Boston Seaport Murals
Courthouse Square
Ain't nothing that can take Boston's place. And this mural at Courthouse square tells you just that!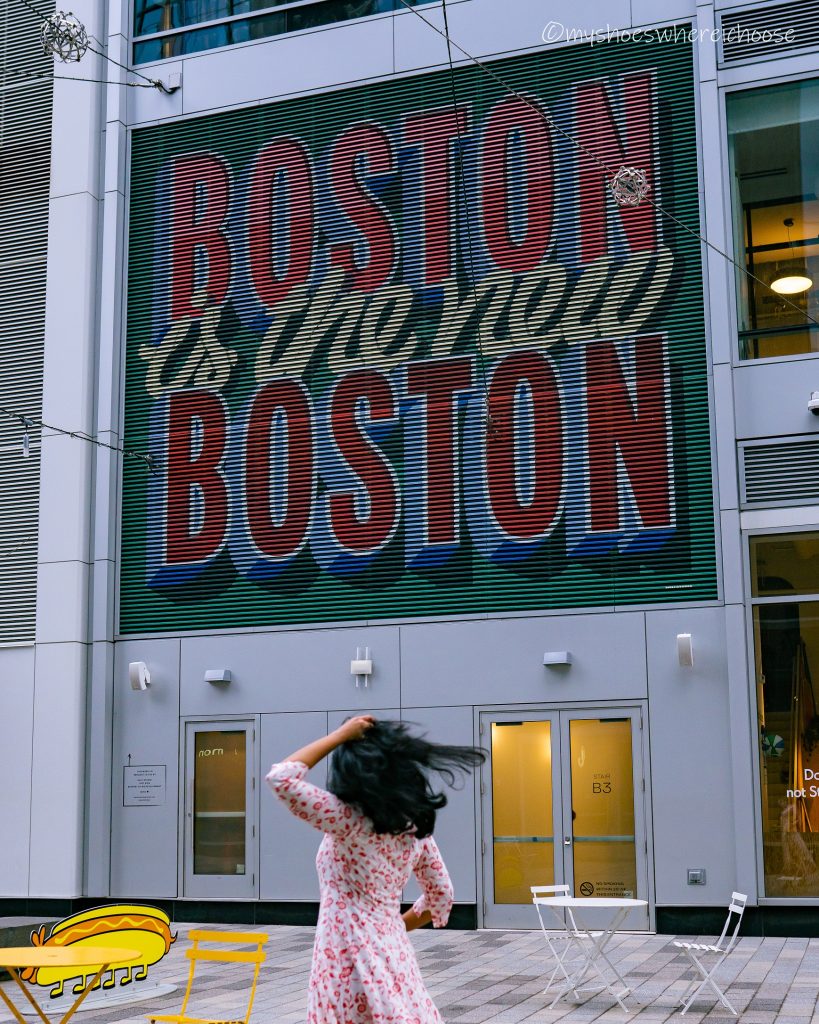 Seaport Common
The walls of the pop-up retail stores at The Current make fun photo-op backgrounds. The stores change from time to time, so you'll have plenty of variety through the year. You'll also find quirky art installations and seasonal activities at the Seaport Common.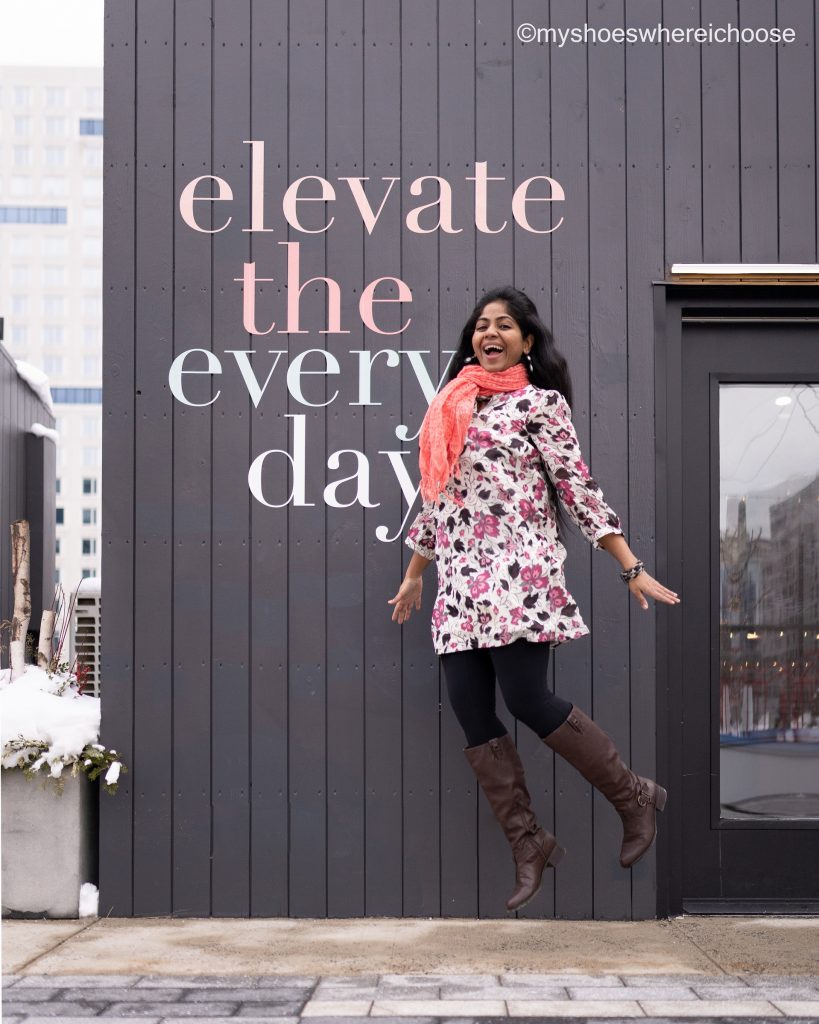 Gables Seaport
Making my already favorite neighborhood event better is the Journey artwork near Gables Seaport. Stairway murals are fun because they're not just on a wall, they're interactive. You can be part of the mural, and can experience it differently as you climb up.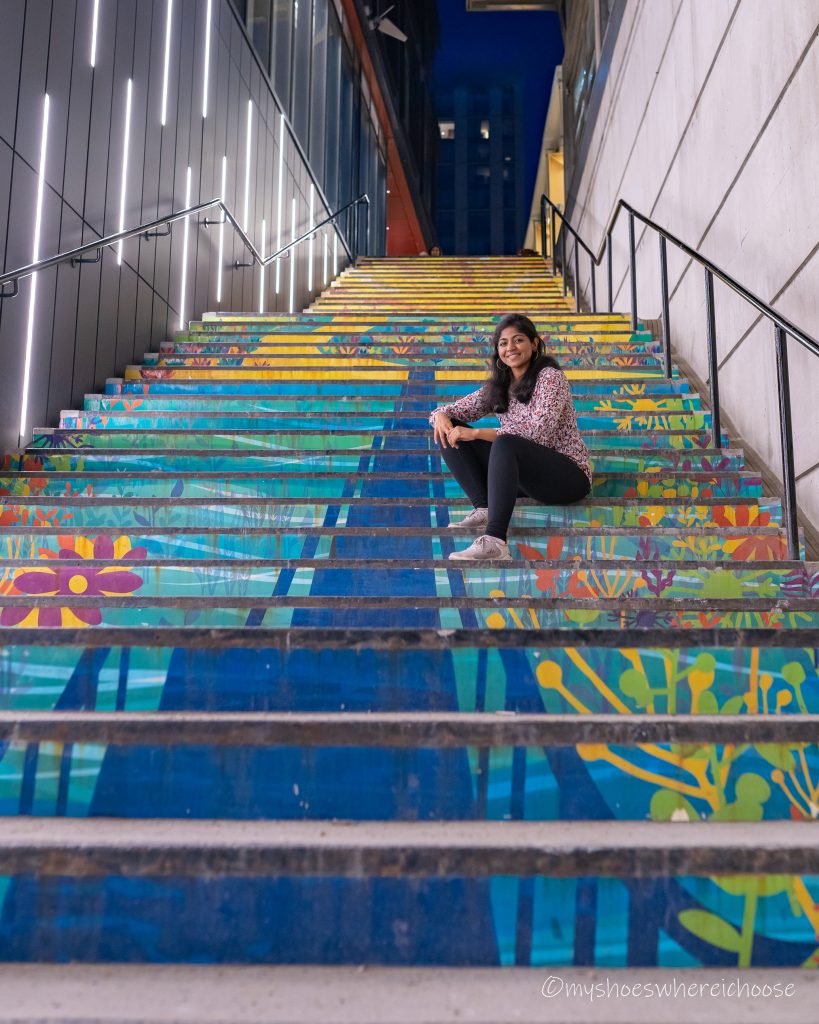 Also read:
Complete list of my travel photography gear
Most Instagrammable Cafes in Boston
Rose Kenney Greenway Murals
If you have the time to walk the 1.5 mile stretch of the Rose Kenney Greenway, I absolutely recommend that you do! However, since we're focused on Boston murals right now, I'll point you straight to the two murals that are currently on display here.
The Greenway wall at Dewey Square is 70 x 76 feet and features the largest Boston mural! The Daniel Gordon's Summer Still Life with Lobsters and Fern was on display until May 2022.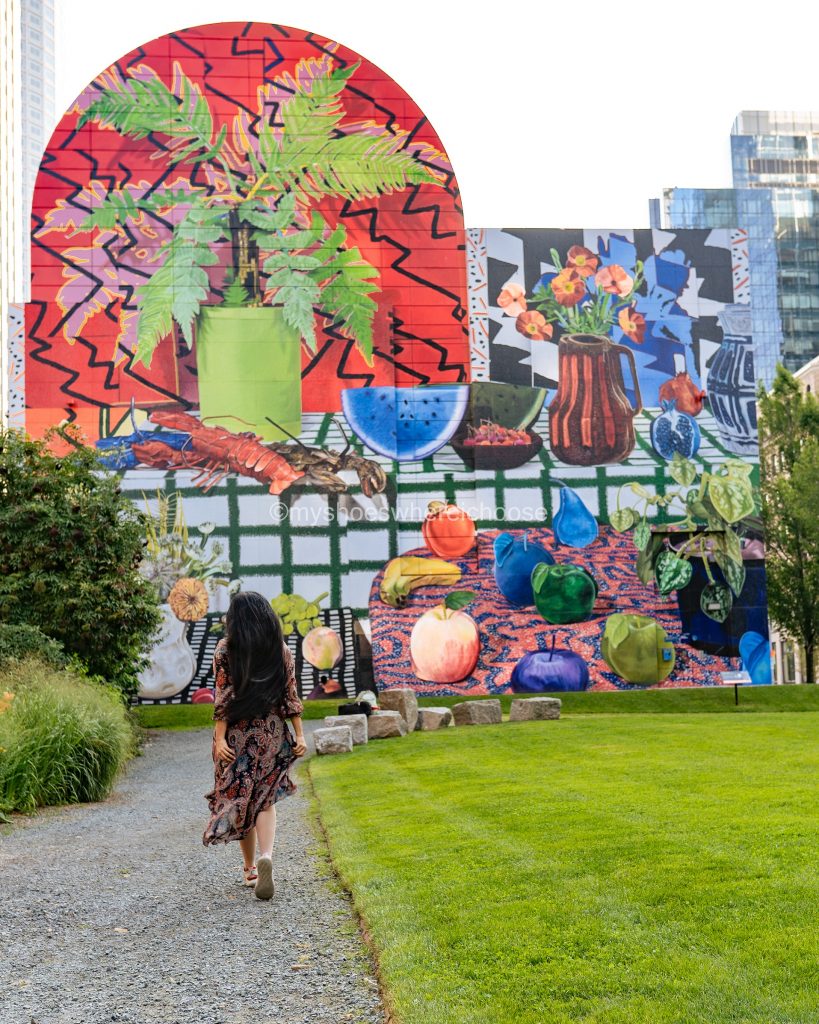 Also on display on the Greenway until October 2022 is the work Engulf (created in 2019).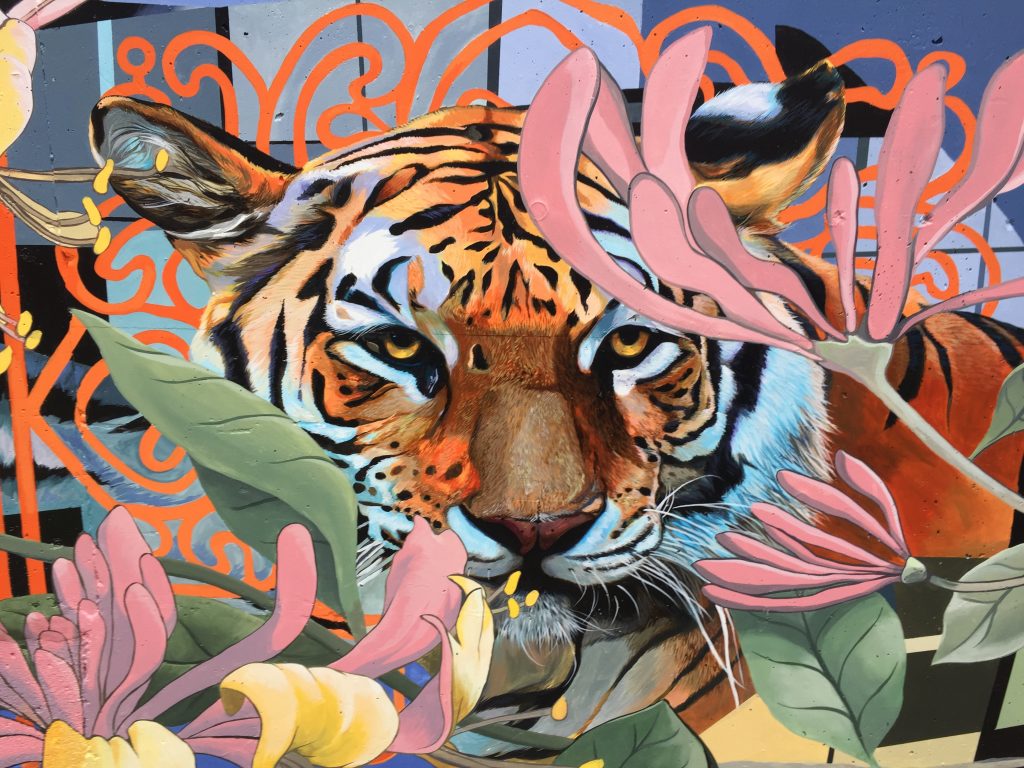 Boston Harbor Shipyard and Marina Murals (Sea Walls)
Not just art – these murals come with a message! The Sea Walls program by PangeaSeed Foundation was designed to bring awareness about the environment (particularly the ocean) through art.
Boston is the first city to host the Sea Walls project in Northeast USA.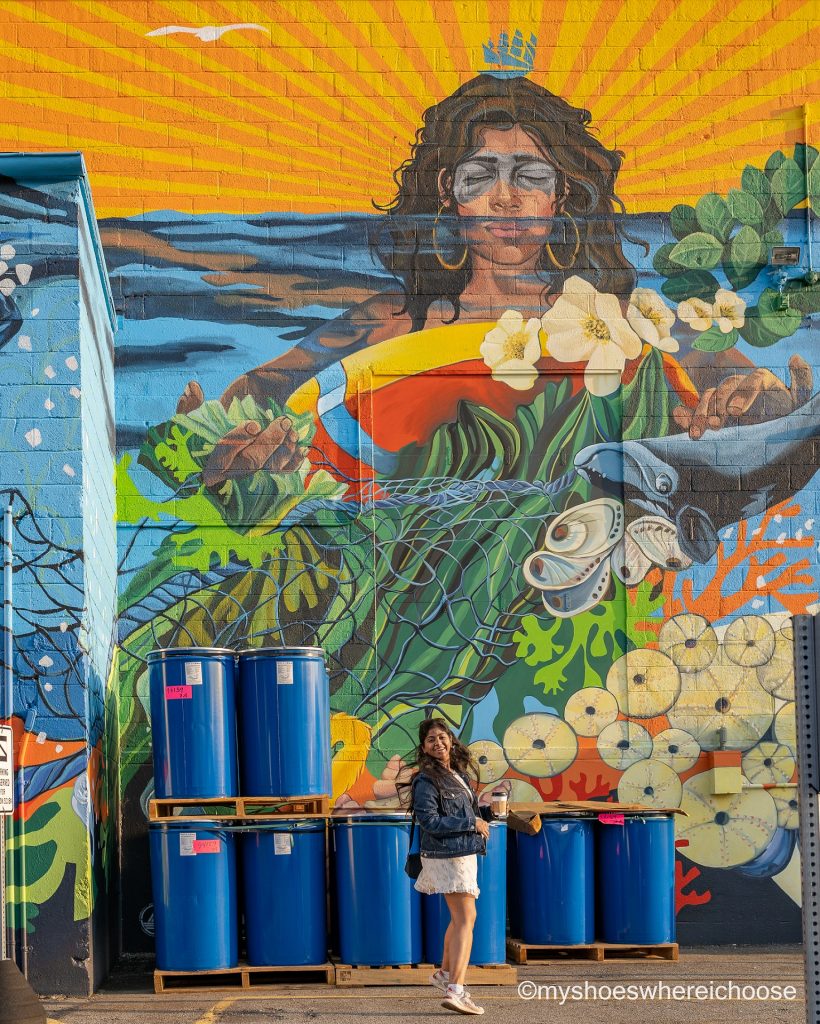 These murals are relatively new. Starting with 7 murals in 2020, East Boston has 19 Sea Walls murals as of 2021!
Boston Murals in Newbury Street Cafes
Levain Bakery
Levain Bakery, famous for their delicious large cookies, have a map of their neighborhood around Newbury Street painted on the store wall, making for a quirky mural! They also have this map printed on postcards that you can pick up at the bakery – a fun way to learn more about Boston's attractions like Zakim bridge, Hatch Shell, Boston Common, and more 🙂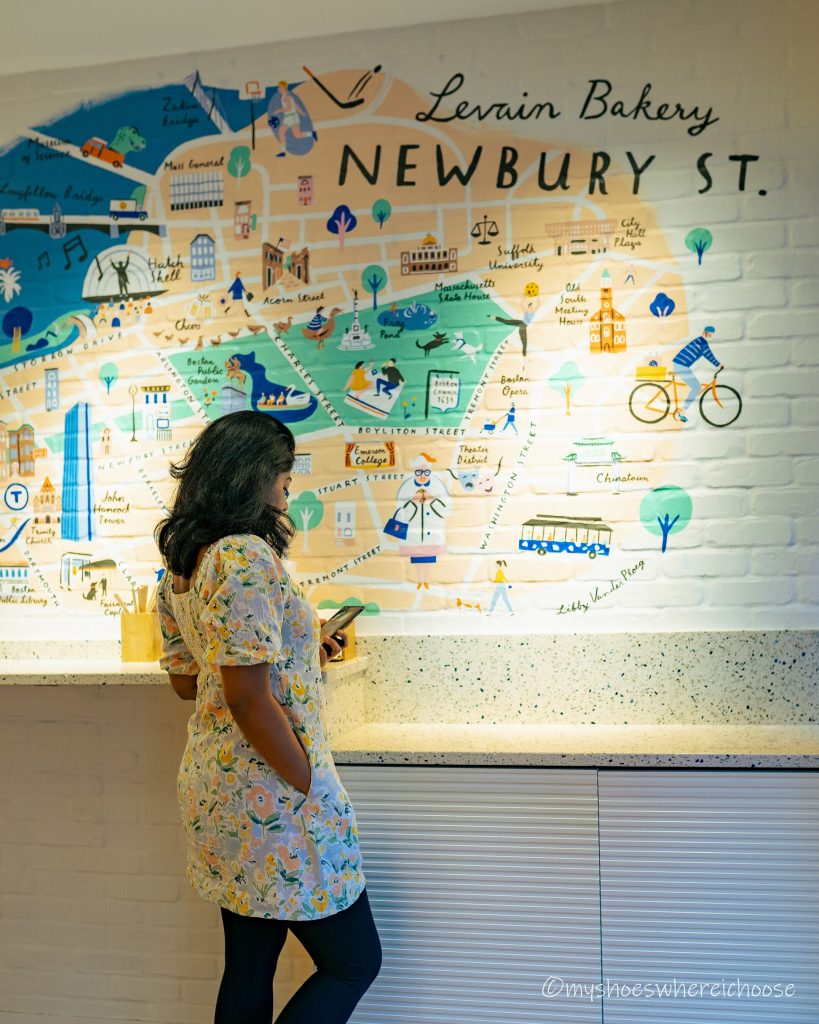 Also read:
Complete list of my travel photography gear
Most Instagrammable Cafes in Boston
Revival Café
Revival Café can give you just the boost you need before you go shopping on Newbury street – and I don't mean their coffee 😮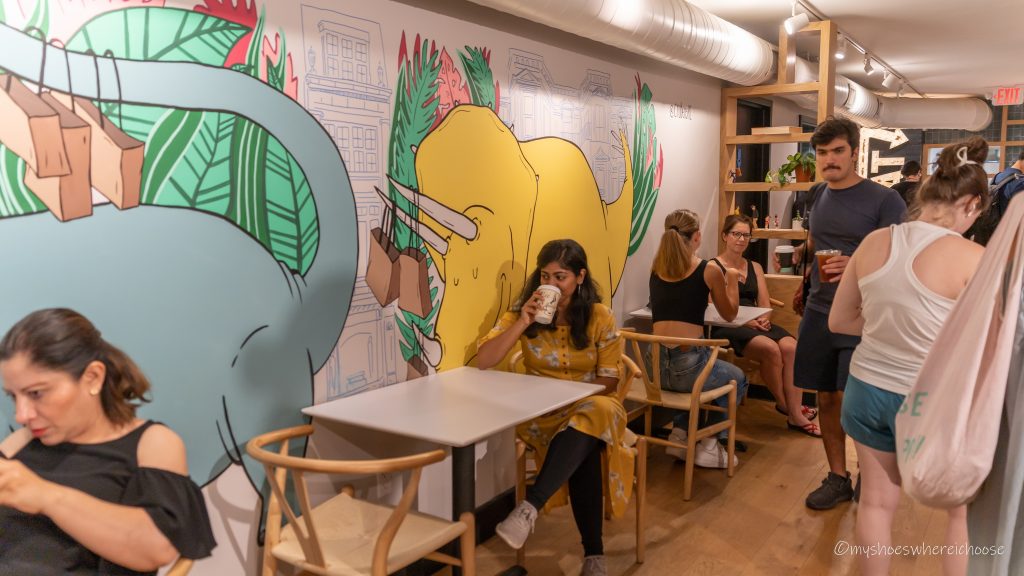 Pro Tip: Their hot chocolate, although a bit diluted for my liking, comes with vegan milk options and just the right amount of sugar. I'd give the coffee a pass.
Charles Esplanade
My typical walking route along the Charles River is to start from the Hatch Shell, walk up to Mass Ave and take the Harvard Bridge towards the MIT Great Dome.
Skip the right turn and continue along Storrow Drive to find these colorful paper planes, boats and bike trails where the Paul Dudley bike path meets the Bowker Overpass.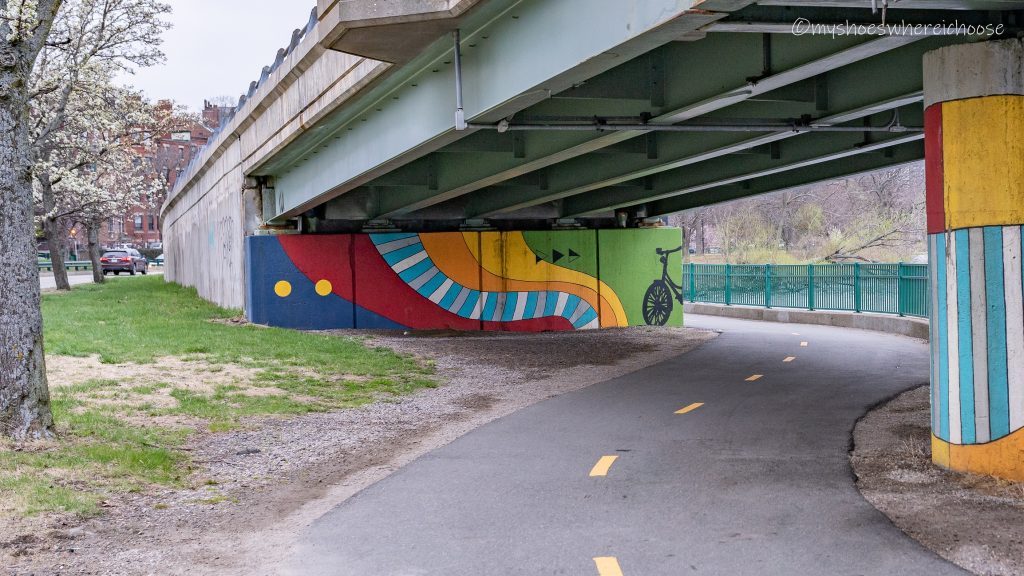 That's our list for now – I'll continue to update this page with new mural locations as I discover them.
Which group of Boston murals are you most excited to see? Have you come across any that I haven't listed here? Let me know in the comments! 🙂
Pin This Post
Other posts you might like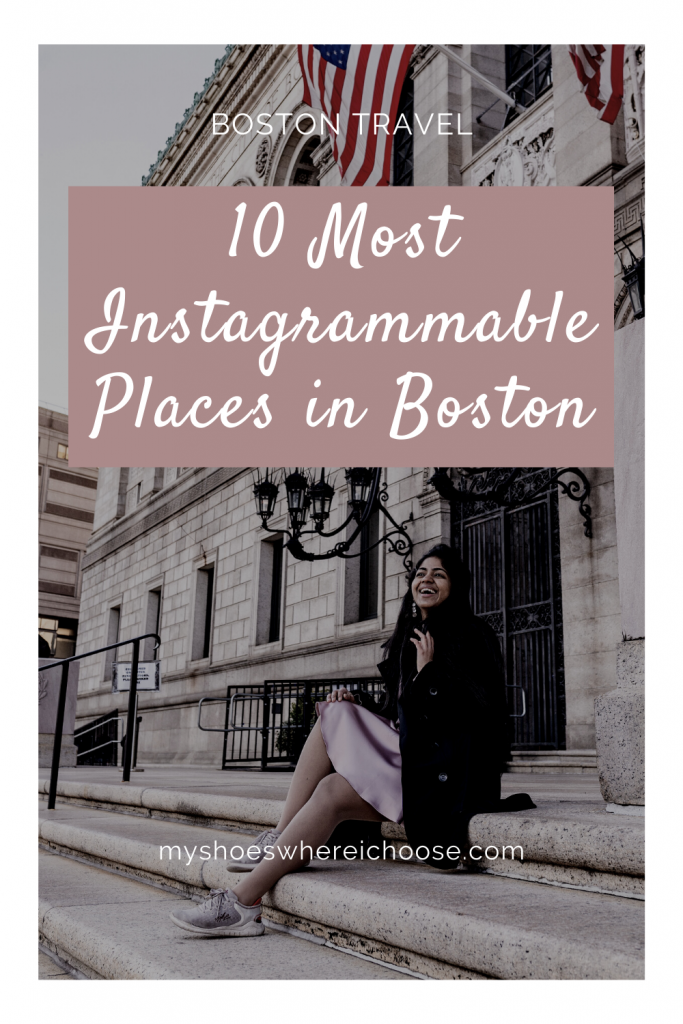 Latest Posts on myshoeswhereichoose