One of the best things about enduring the harsh cold weather during Boston's famous long winter is the fact that we're greeted by the return of the chirping birds and the trees adorning themselves in greens, pinks, and whites. Spring in Boston is the return of joy after months of layering up and staying indoors!
We get to wake up when it's bright outside, venture out for pleasant walks, and we finally get to meet others outdoors — a huge blessing during the pandemic when meeting indoors never felt safe.
If you live here, you know exactly what I'm talking about! On the other hand, if you're planning to visit Boston during the spring, you've made the right choice for multiple reasons
During early April, you can still catch the sunrise without having to wake up at inhuman hours
A light jacket will be sufficient to keep you comfortable while you explore the city without the summer crowds
Those you come in contact with are likely to be in a great mood thanks to the arrival of better weather
Spring in Boston offers breathtaking views that you wouldn't want to miss!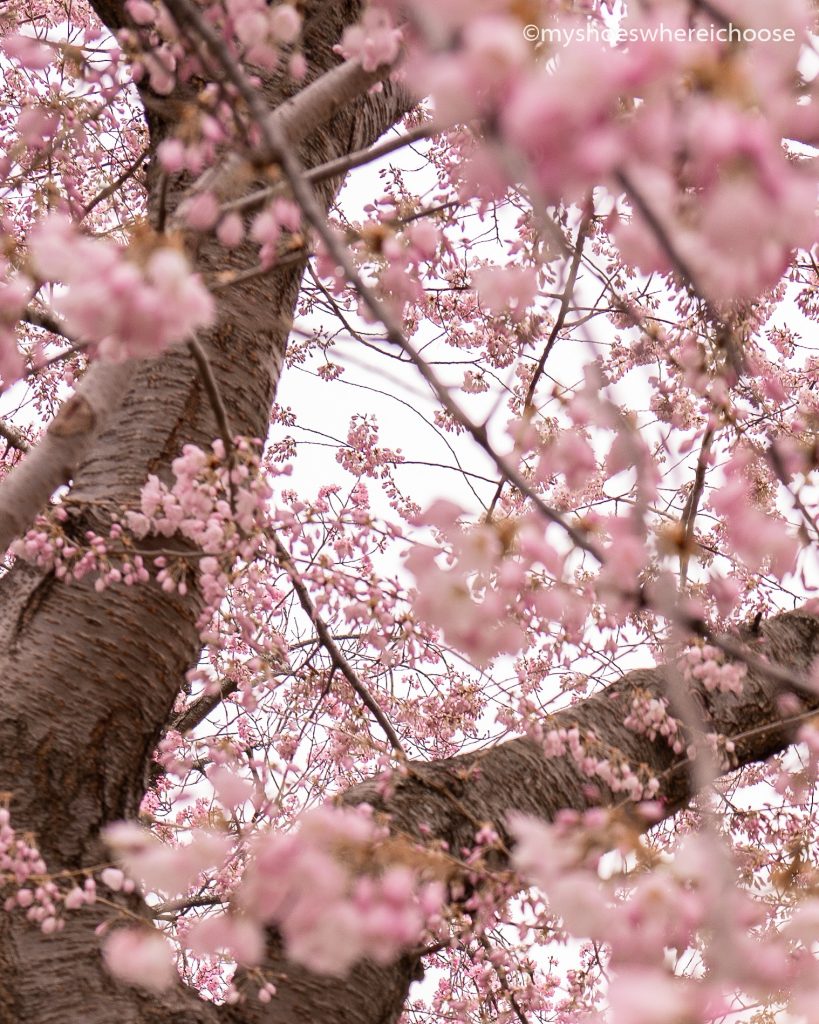 When to Visit:
All through April is a great time to witness blooms and new leaves in different stages.
If you're looking to make a short visit, I've consistently seen the best blooms between the second and third week of April.
Also Read: 6 Tips for your Spring Blossom Photoshoot
What to Pack:
Even with signs of better climate approaching, expect to see a few drastic variations in the weather.
This video is a hilarious and accurate representation of the Boston weather in April.
Although there is a chance for mild snow (as you obviously saw in the video above), you should be just fine with the following
A light jacket – for temperatures in the range 35 – 50 F (2 – 10 C)
An umbrella or rain poncho – expect a lot of rain during April
Clothes that will match the pink, brown, and white springtime vibes
Let's dive in to my favorite spots to witness the beauty of spring in Boston!
4. Beacon Hill
Although the pinks are not fully absent from Beacon Hill, you'll predominantly find white blossoms that beautifully contrast against the brown brick walls here.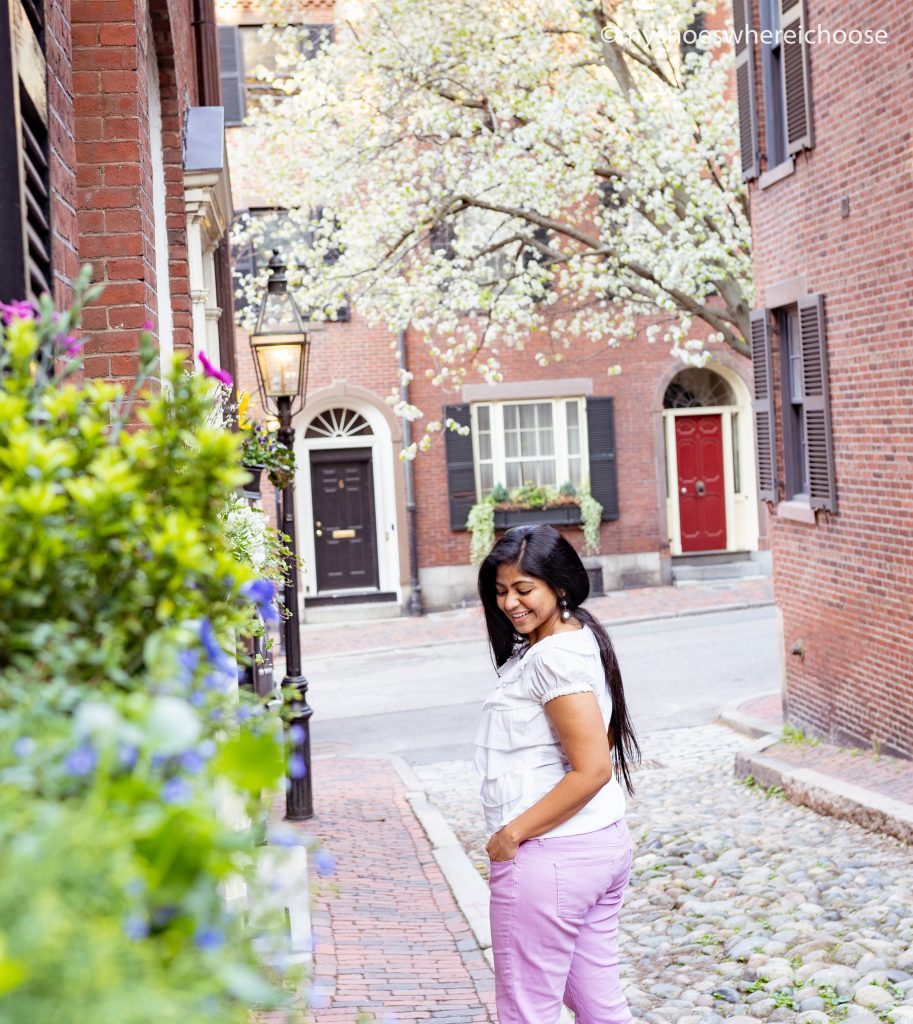 Take a stroll around Pinckney, Mt Vernon, and Chestnut streets, especially near their intersections with Charles and W. Cedar streets and discover gems like Rouvalis and The Sunflower Castle. Open in Google Maps
Don't forget to say hello to the crowds that stop at Acorn Street – touted to be the most photographed street in the country.
Also Read: 6 Tips for your Spring Blossom Photoshoot
3. Boston Public Garden
The best place to take advantage of the weather and enjoy a picnic under some cherry blossoms is the Boston Public Garden.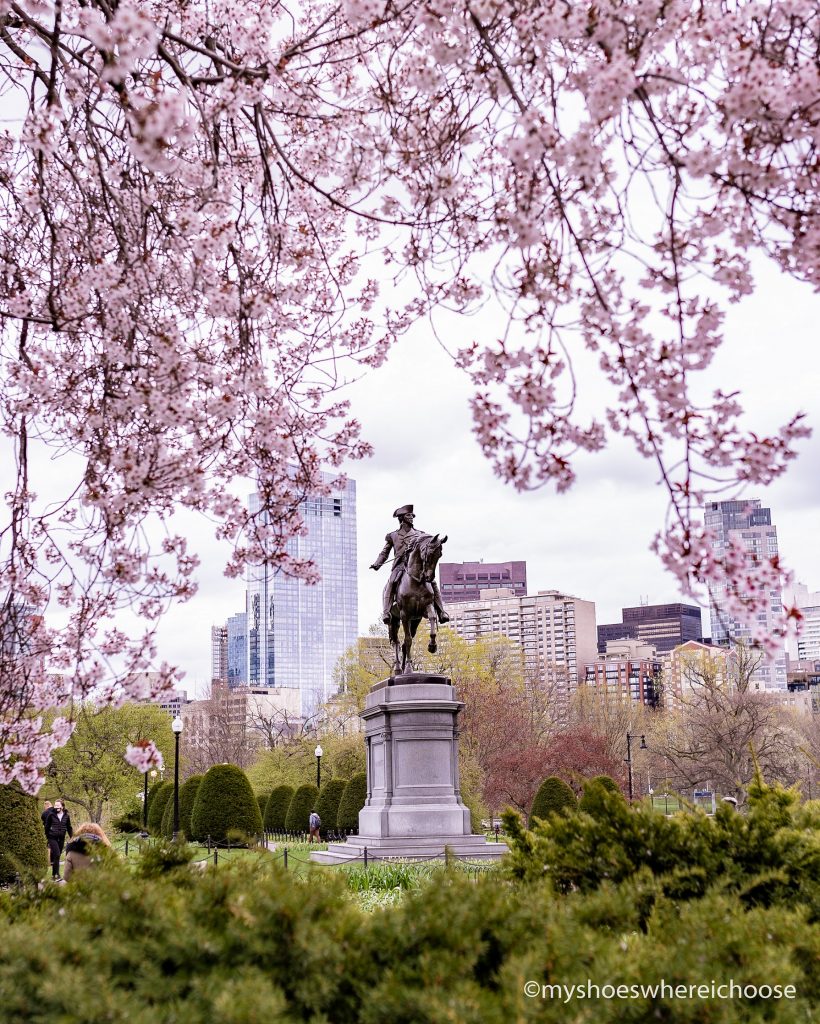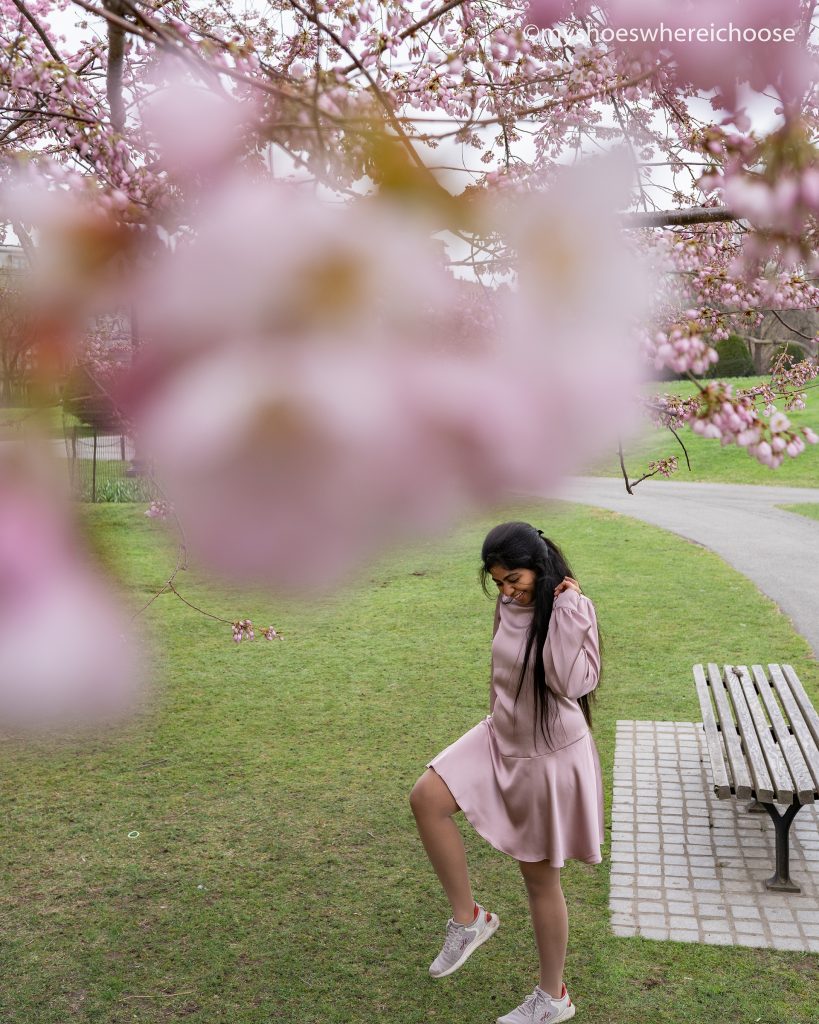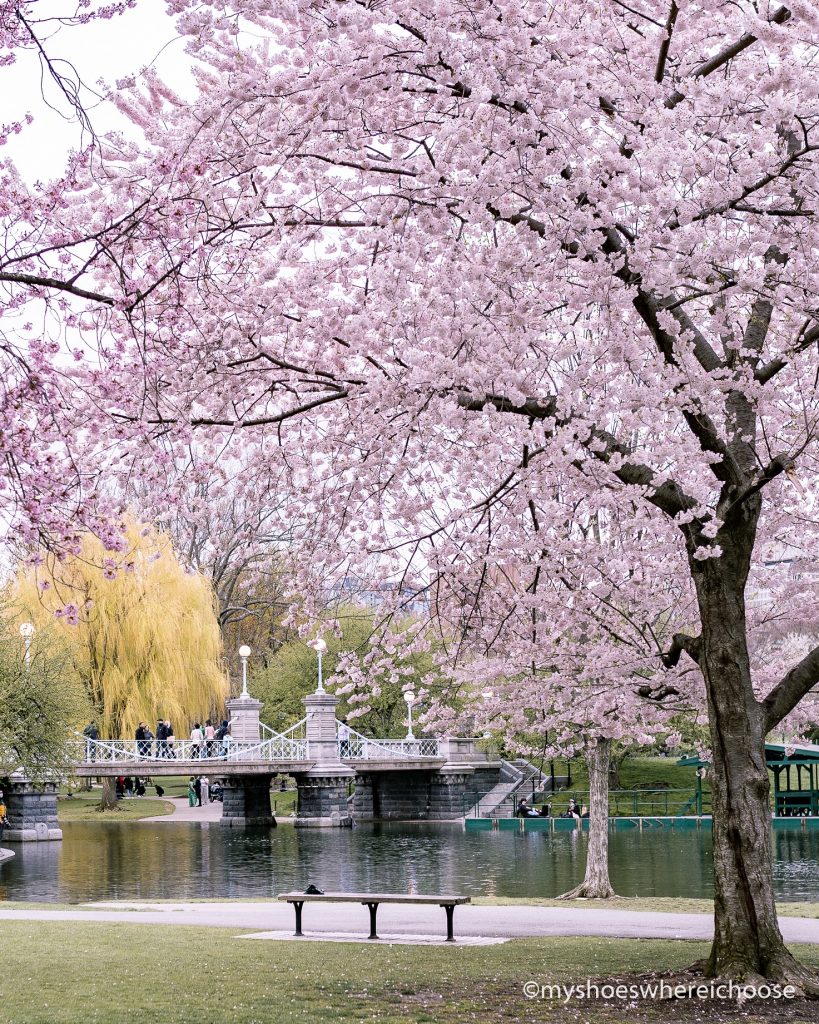 The Public Garden also has the added advantage of views of colorful tulips and the opening of swan boats as we get closer to May.
2. Back Bay
Step outside the Public Garden towards Commonwealth Avenue (or Comm Ave, as locals call it) for houses lined with the prettiest Magnolia blossoms.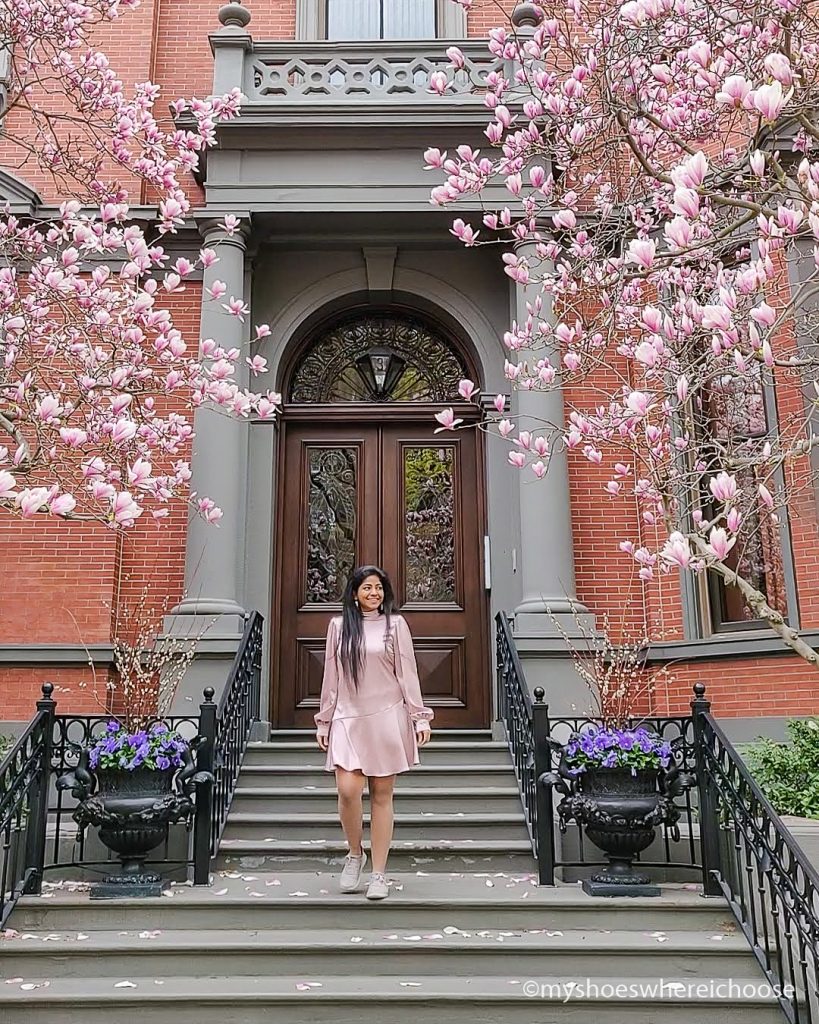 Don't worry if you miss the first peak, since the other side of the street is lined with trees that bloom a little later in the season.
Although Comm Ave has the most popular display in Back Bay, you wouldn't want to miss the trees near Newbury Street – which offer a chance to show off your photography skills by framing the Prudential and John Hancock buildings.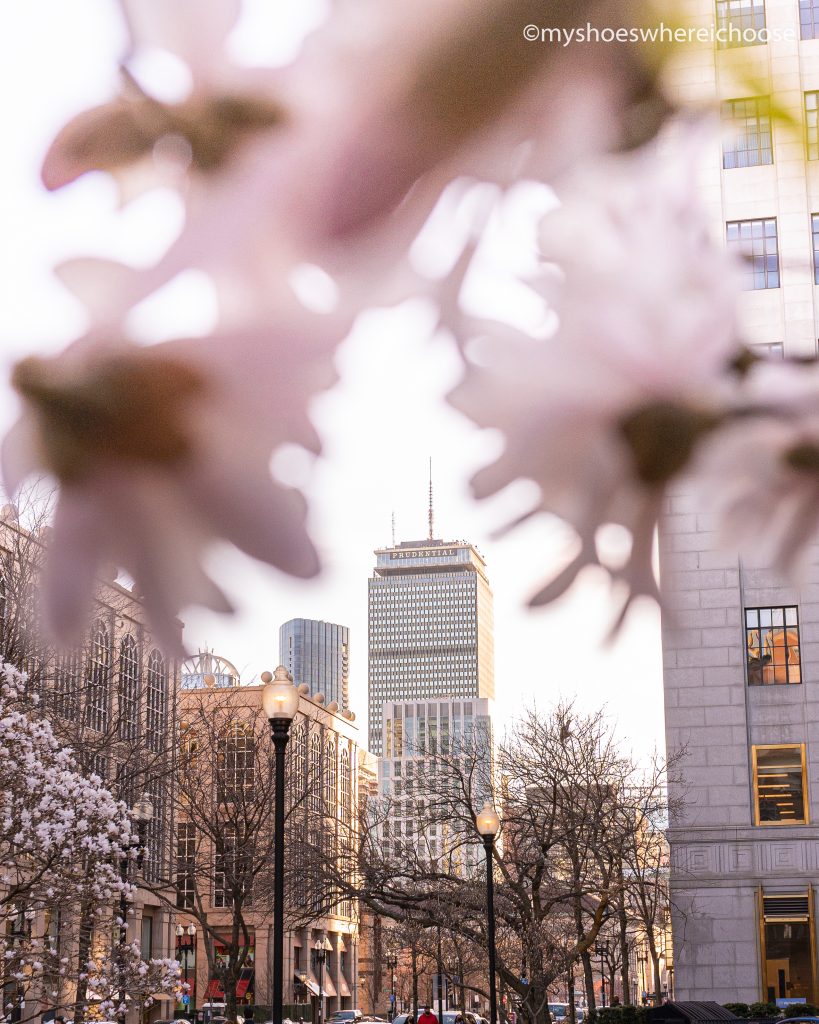 On the other side of Comm Ave, Marlborough and Beacon streets are much quieter but have beautiful blooms just the same. Continue your walk in this direction and on to Storrow Drive to finally reach our #1 spot to experience spring in Boston – The Charles River Esplanade.
Also Read: 6 Tips for your Spring Blossom Photoshoot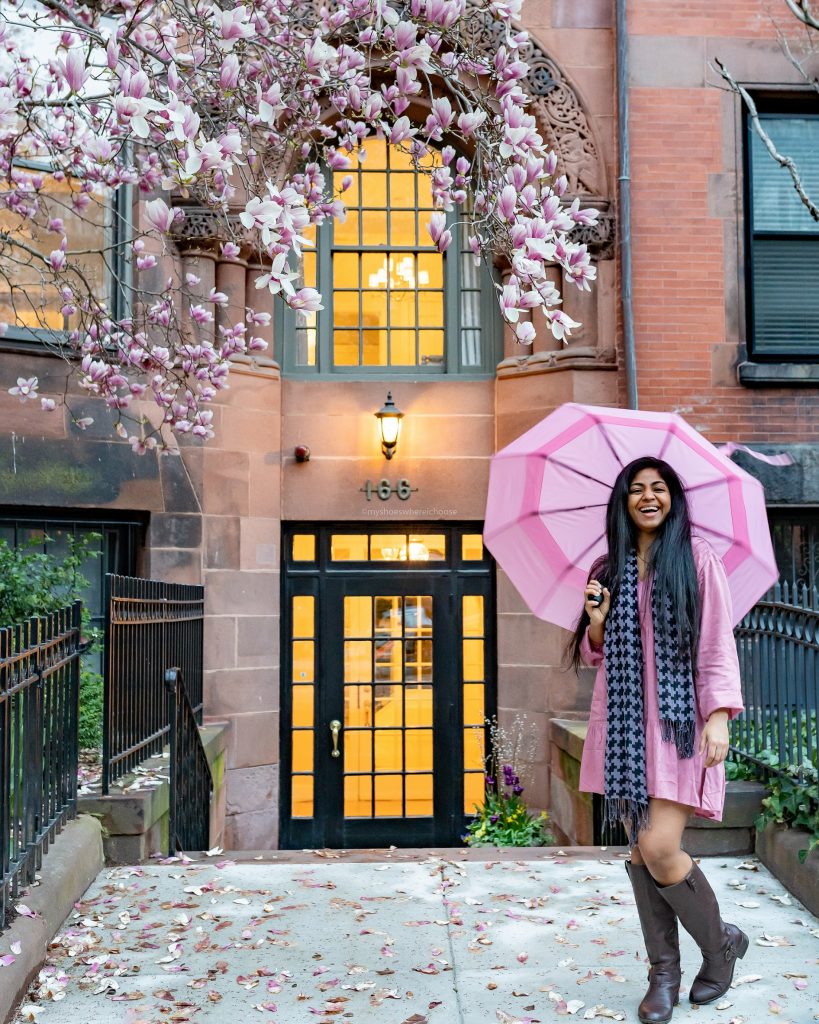 1. Charles River Esplanade
Obviously saving the best for the end – the Charles River Esplanade is my favorite place in Boston regardless of what season it is! Springtime is when this place has its most iconic views – just like in the beautiful pictures you see when you image-search this place on Google.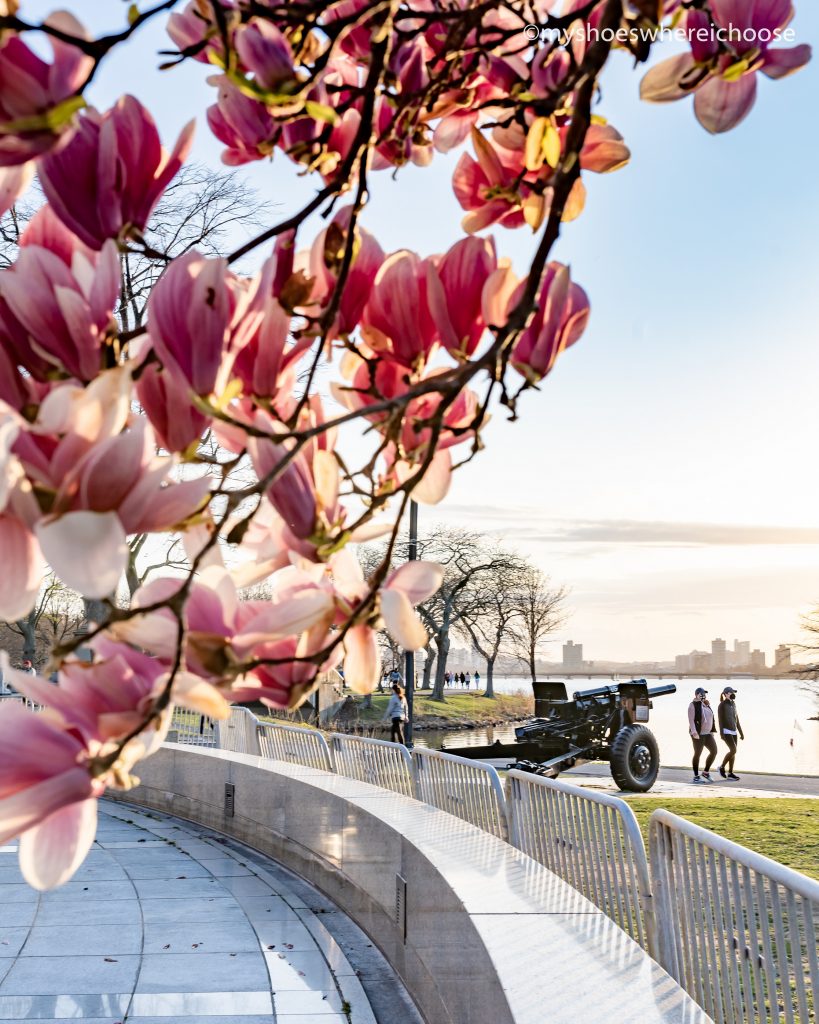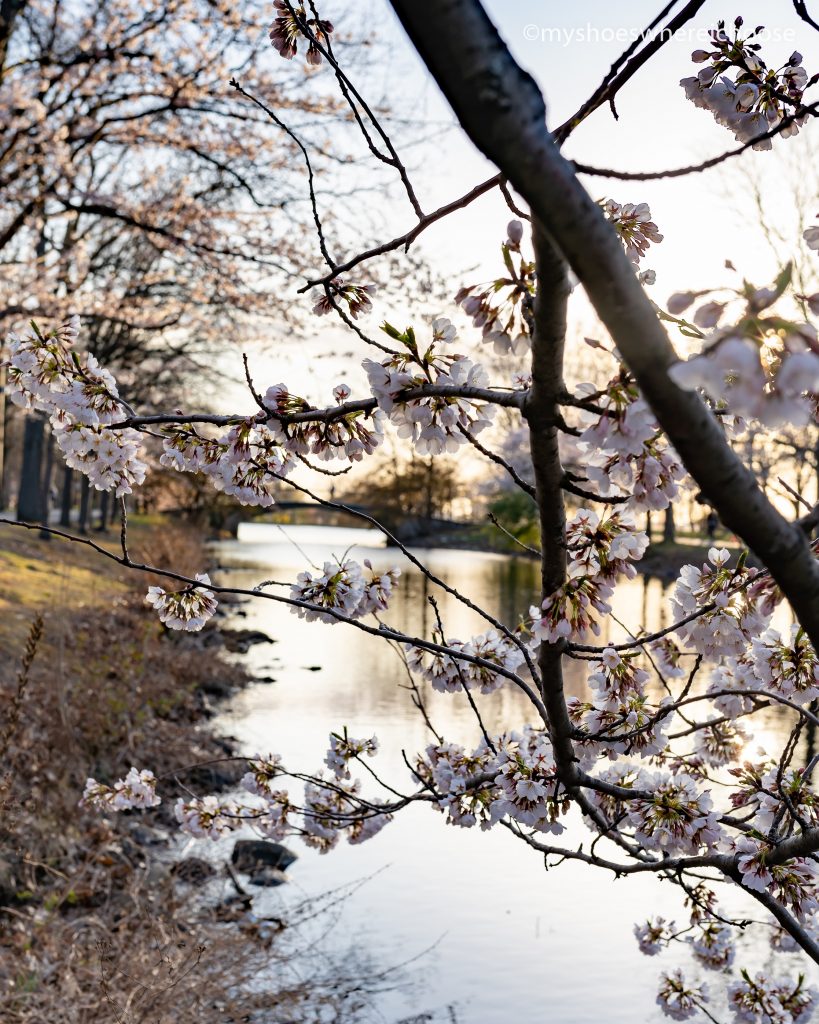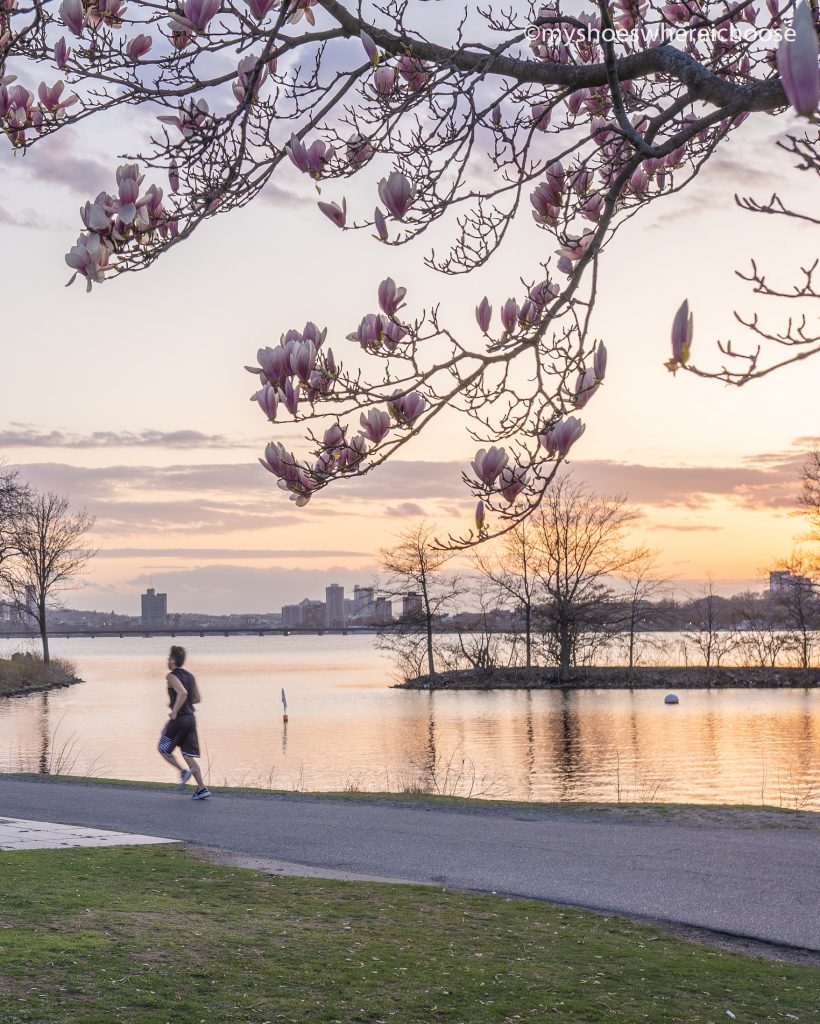 Pin This Post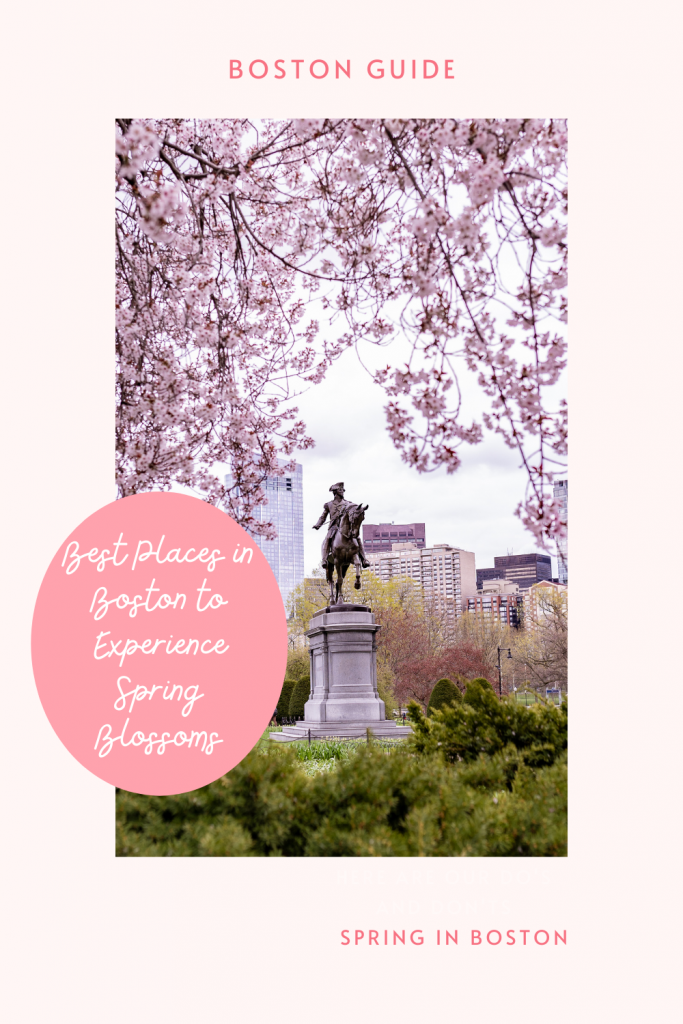 Other posts you might like
Latest Posts on myshoeswhereichoose