One of the best things about enduring the harsh cold weather during Boston's famous long winter is the fact that we're greeted by the return of the chirping birds and the trees adorning themselves in greens, pinks, and whites. Spring in Boston is the return of joy after months of layering up and staying indoors!
We get to wake up when it's bright outside, venture out for pleasant walks, and take a break from only planning potlucks and board games for social interactions!
If you live here, you know exactly what I'm talking about! On the other hand, if you're planning to visit Boston during the spring, you've made the right choice for multiple reasons
During early April, you can still catch the sunrise without having to wake up at inhuman hours
A light jacket will keep you comfortably cozy as you explore the city without the summer crowds
The Boston marathon!
People are generally happier
Spring in Boston offers breathtaking views that you wouldn't want to miss!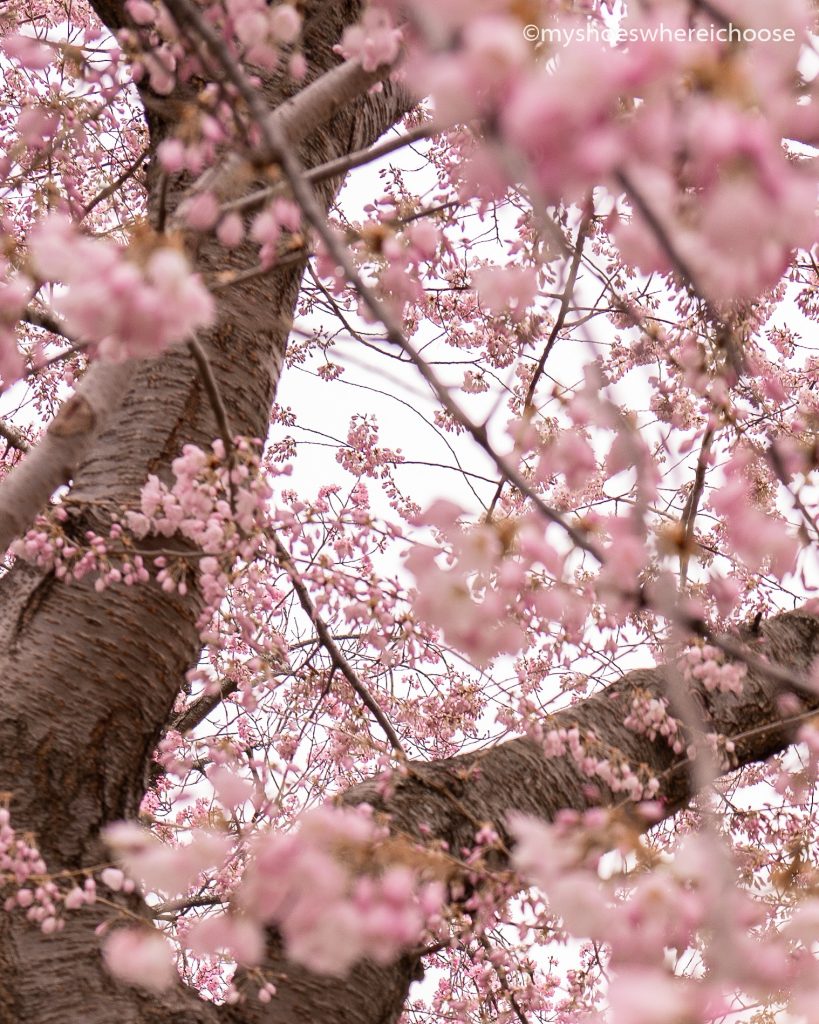 When to Visit:
To see the various varieties of Spring blossoms in Boston, any time between late March through end of June is a fantastic time to visit the city.
Boston's Spring Calendar:
Late March – Early April: Daffodils (Read: Best spots to find Daffodils in Boston)
Mid April: Magnolia and Cherry Blossoms
Early May – Mid May: Tulips, Crabapples
May – June: Roses, Lilacs
Late June – Early July: Lavender
No matter what time-window of spring you pick for your Boston visit, you're guaranteed to experience a vibrant colors, unique history, fantastic food, and lots of activities reopening after the winter!
Also Read: 6 Tips for your Spring Blossom Photoshoot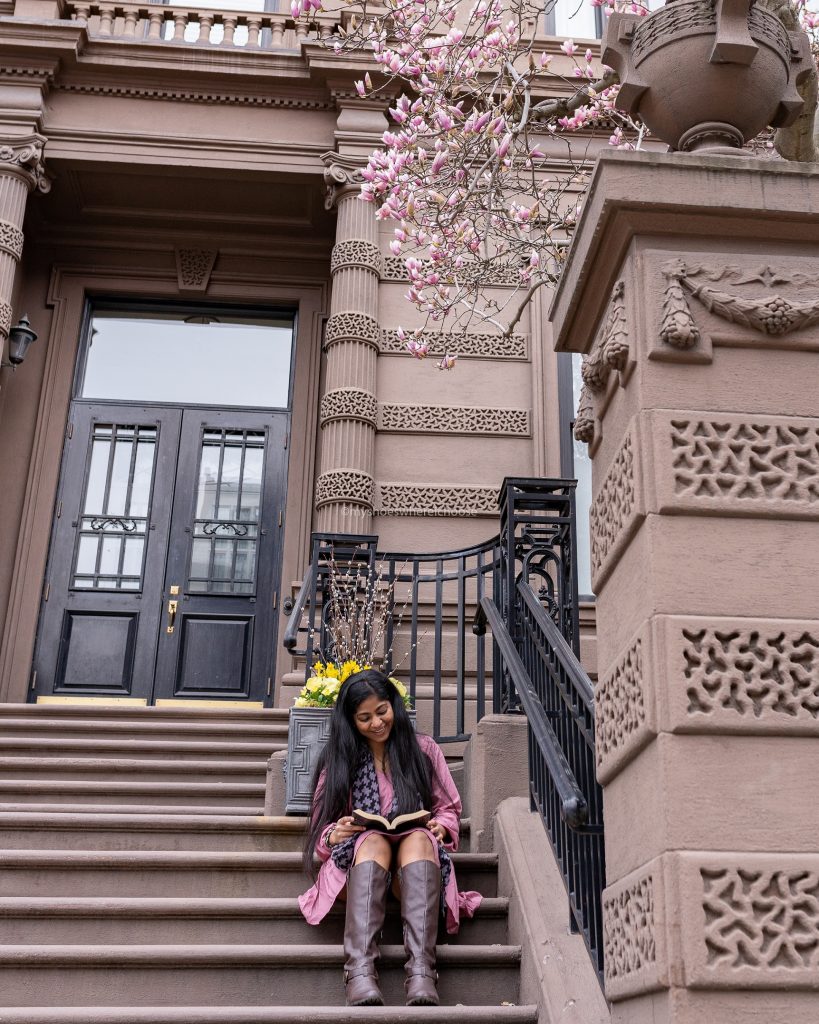 What to Pack:
Even with signs of better climate approaching, you can expect to see some curious variations in the weather.
This video is a hilarious and accurate representation of the Boston weather in April.
Although there is a chance for mild snow (as you obviously saw in the video above), you can probably get away with layering up. Here are some essentials to bring along:
Let's take a quick look at the beautiful spring blossoms that show up in Boston!
Beautiful spring blossoms you'll find in Boston
Daffodils
Usually the first blooms of the season, you'll find Daffodils almost everywhere! They're a huge sigh of relief, signaling the end of winter. Their vibrant yellows, oranges, and greens are like a burst of energy. Daffodils are a welcome sight after more than a quarter year of walking past the dry tree branches! Make sure to read this post for a list of my favorite Daffodil viewing spots!
Daffodils and the Boston Pru!

The start of Spring!
Magnolia and Cherry Blossoms
Oh, the Magnolia and Cherry Blossoms – the very reason I'm obsessed with spring! First of all, they've got the pinks (they've got the pinks… – singing it like the corn song). And pink is the color I associate spring with!
Cherry blossoms in Boston

Capturing the Magnolias
Second, they come with an interesting back story of their journey to Boston all the way from Asia more than a century ago.
These beauties not just make you stop and appreciate them, but they keep you coming back for more! Read more about Boston's Magnolia and Cherry Blossoms including the best places to find them!
Tulips
Bringing with them a beautiful burst of colors, Tulips make it easy to say goodbye to the Magnolias! Long known to symbolize perfect, deep love, these May blooms continue to keep the spring vibes alive in Boston, and how!
Dancing around the Tulips

Pop of color!
The Boston Public Garden is one of the best places to see Tulips. But if you want a list of other less-known tulip spots, check out my post about the Best places to find Tulips in Boston!
Crabapples
Even though the Tulips typically get most of the attention through May in Boston, Crabapples put up a beautiful show for anyone who's looking. If you miss the peak of Magnolia and Cherry blossoms, Crabapple blossoms are more than just a consolation prize – they're just as stunning if not more!
Crabappled Custom House

Spring walks are the best!
Crabapples, like our two other popular blossoms, also have their origins in Japan and East Asia. Their fruit is used in preserves and cider!
Also read: What's in my camera bag – a list of all my favorite travel photography gear!
Lavender
Lavender fields are stunners, aren't they? Visiting Provence during the month of July has been on my bucket-list for a very long time! And even though the lavender fields near Boston are no match for the ones in Provence, I'll take them over having to fill out paperwork for a Schengen Visa 😐
Lavender fields

Lots of Lavender!
Depending on which field you visit, you might even get to cut your own lavender, and try out some lavender lemonade! Most fields I've found are outside Boston, and require a bit of a drive. Stay tuned for a list of lavender fields around Boston!
(Join me on Instagram to be notified when I publish it)
Have you experienced spring in Boston? Which one is your favorite type of blossom? And where do you go to see them? 🙂
Pin This Post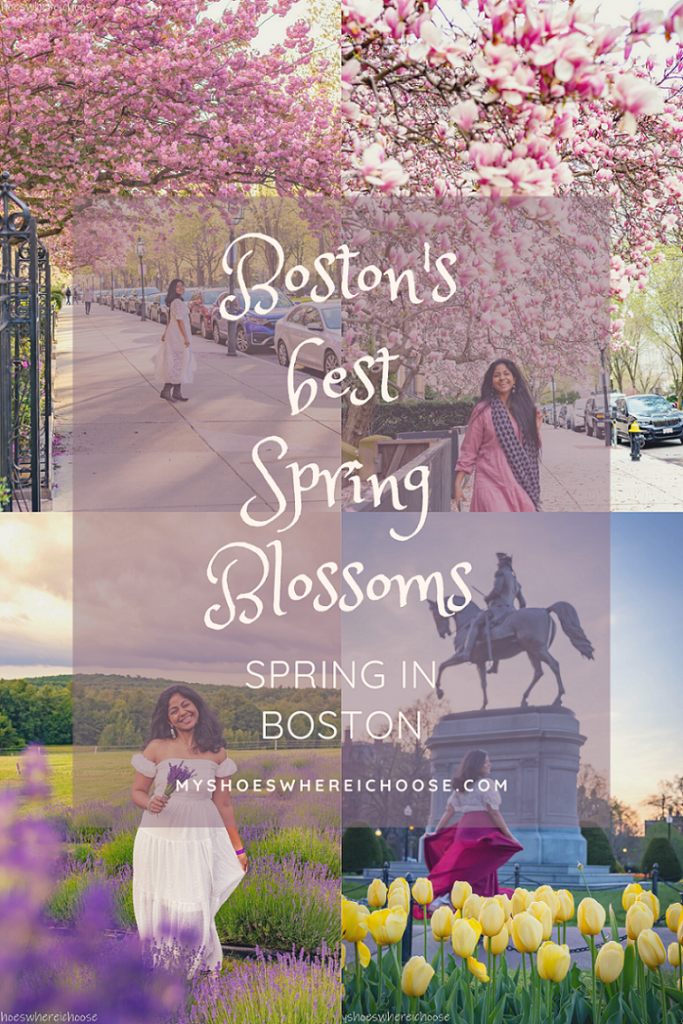 Join me on Instagram to see more Boston content!
Other posts you might like
Latest Posts on myshoeswhereichoose
As an Amazon Associate I earn from qualifying purchases.