For as long as I can remember, my family has been enthusiastic about capturing memories. My grandpa was the proud owner of a Yashica camera – a 38mm lens, film camera! He would talk at length about how and when to use the flash, and we even experimented with the self-timer (on the now 30+ year old camera!) so we could all get some photos together as a family.
I continue to carry forward the tradition of capturing memories. Documenting my travels and time spent with family is something I'm extremely passionate about! After taking several online courses on photography, I invested in my first DSLR in 2017. Learning and evolving photography techniques is an endless and joyful process that I still continue to do!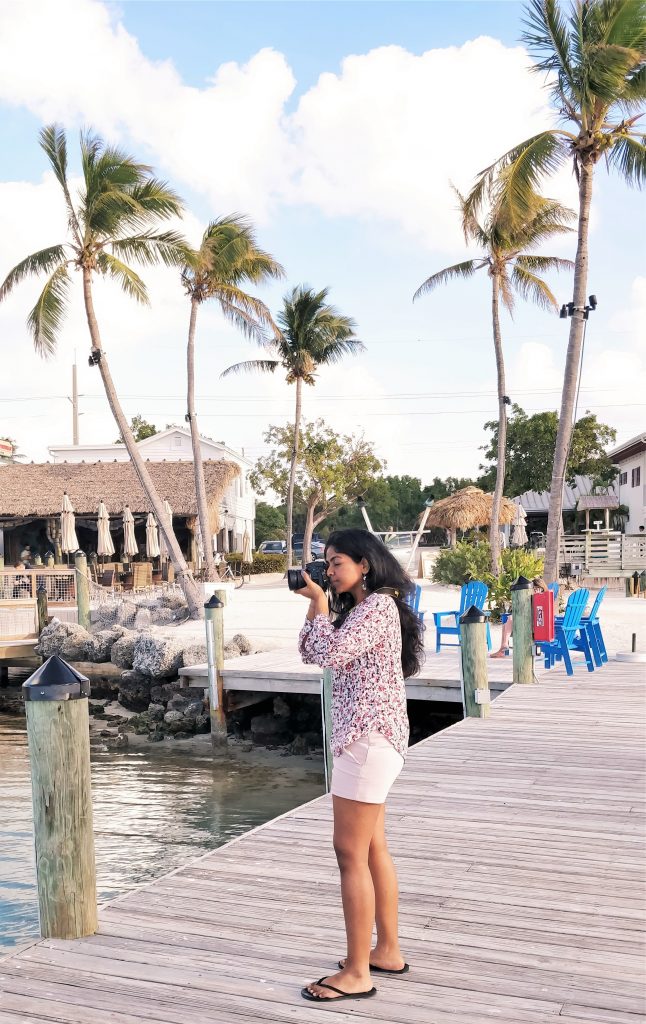 I use different equipment for different scenarios. And I'm going to walk you through all of it without further ado!
(Stay till the end to find out the one prop I carry with me all the time to add some magic to my pictures!)
The Phone Camera
Let's start with one that I'm sure you already have! I find that the phone camera is good enough to handle 70-80% of my travel photography needs! The phone is the only camera I carry if:
I'm traveling with friends for fun, and photography won't be the primary focus of the trip
There will be enough natural light where I'm going
I'm going to be walking around a lot and don't want to carry heavy camera gear
I use the One Plus 5T, and Guru has the One Plus 6, and I'm able to capture some beautiful pictures with these phones!
Here are some more pictures I captured on the phone – no filters used!
Harbor Walk at Sunrise

Vineyard

Lighthouse at Sunset
Accessories for the phone
Having someone else click your pictures or having the phone lean against something sturdy works most of the time! However, you're going to love having a tripod for your phone if you
travel solo
can't find someone to take a picture of the entire group
want to shoot in low-light
want to change exposure settings
I invested in this nifty little phone-tripod (under $10) with flexi-legs that can latch onto anything (including a tree, railing, or a chair) – it's been a game changer!
Convenient tripod for the phone

Flexible legs that can latch onto anything
The GoPro
Another low-weight option that works like a charm is the GoPro. I find the GoPro better than the phone for the following reasons
Wider-angle lens so you can capture more of the scene
Images in RAW format (stores more information, great for editing)
Greater video stability (smoother video)
Connects to the phone so you can see what you're capturing (lifesaver!)
Optimized for underwater footage (especially the newer models which don't require special casing)
Use handsfree – on a headband, attached to a vehicle, etc. and operates with voice commands
Eliminates the need to use your phone as a camera so you can save battery to navigate back home (another lifesaver!)
I got my GoPro Hero 8 just before the pandemic started and haven't got to use it as much as I'd like. Even so, I already love it because it's taken away quite a lot of anxiety and error from shoots, especially when I wander by myself.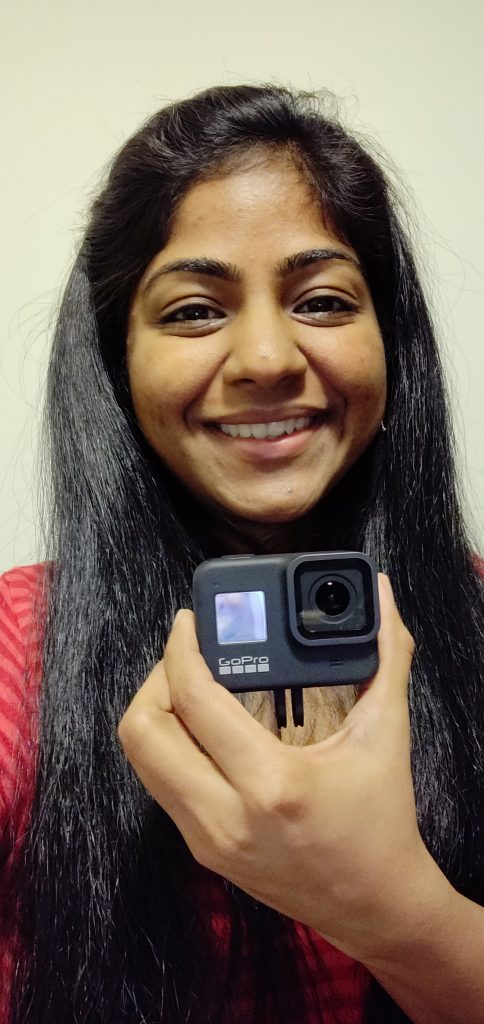 It conveniently connects to my phone, which I can use to set the frame for my picture, and also use as a remote control. This is ah-may-zing because I can
place the GoPro at a much higher (or lower) level than me, and still comfortably see what it's capturing
put myself in the frame without needing to run back to the camera to see how the image turned out (solo travelers give me a high-five!)
Buy the New GoPro Hero 9 Black here.
Accessories I use for the GoPro
SanDisk MicroSD Card 64GB – SD cards with higher storage are available. However, 64GB is my sweet spot.
The tripod which doubles as a selfie-stick – super useful to comfortably hold and place the GoPro
The phone tripod I mentioned earlier also works for the GoPro!
The headband – to go handsfree and also capture the world from my point of view
Additional batteries – battery life is actually one of my biggest complaints about the GoPro. I recommend getting at least one additional battery compatible with the model you have.
Small carrying case – with all these little parts, it helps to have a case to keep all things GoPro in one convenient place.
GoPro + Accessories (headband, tripod, additional battery)

Convenient case for the GoPro Kit
Also read: "Who will click my pictures?" and other solo travel problems
The DSLR Camera
I use the Nikon D3400 camera for
learning and experimenting with manual settings
low light conditions
high shutter speed requirements
better overall image quality
looking more professional
Haha, although I struck it out, a DSLR really is one that gets people to take you more seriously as a photographer. Carrying one can be a great conversation starter – I've experienced this first hand!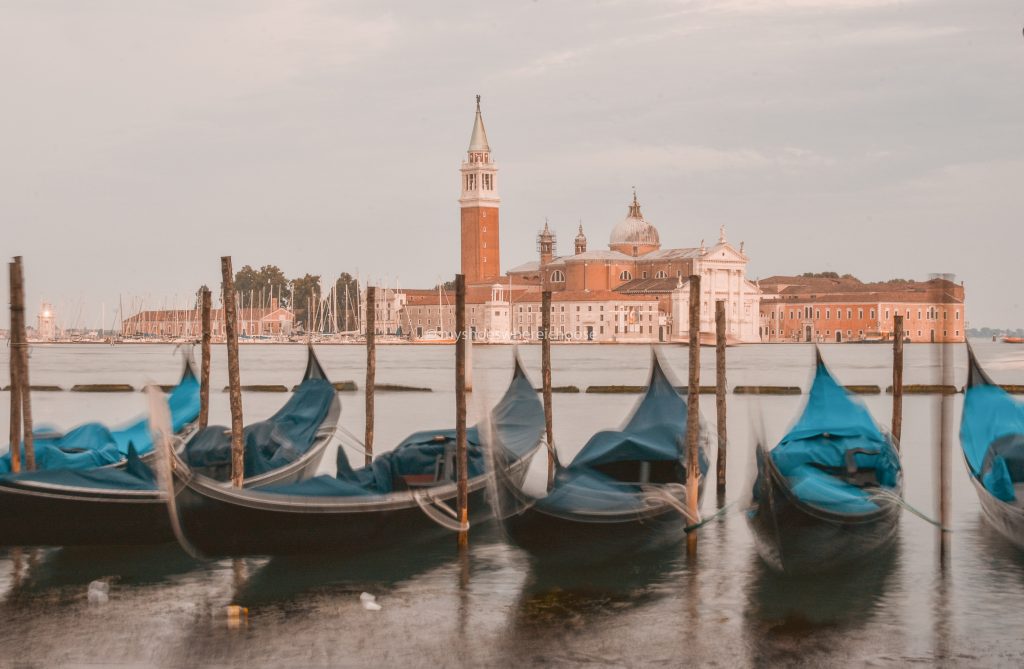 The Nikon D3400 is a great camera for beginners. There are admittedly hundreds of more advanced cameras that also cost a lot more, but this is one of the best cameras to get started with!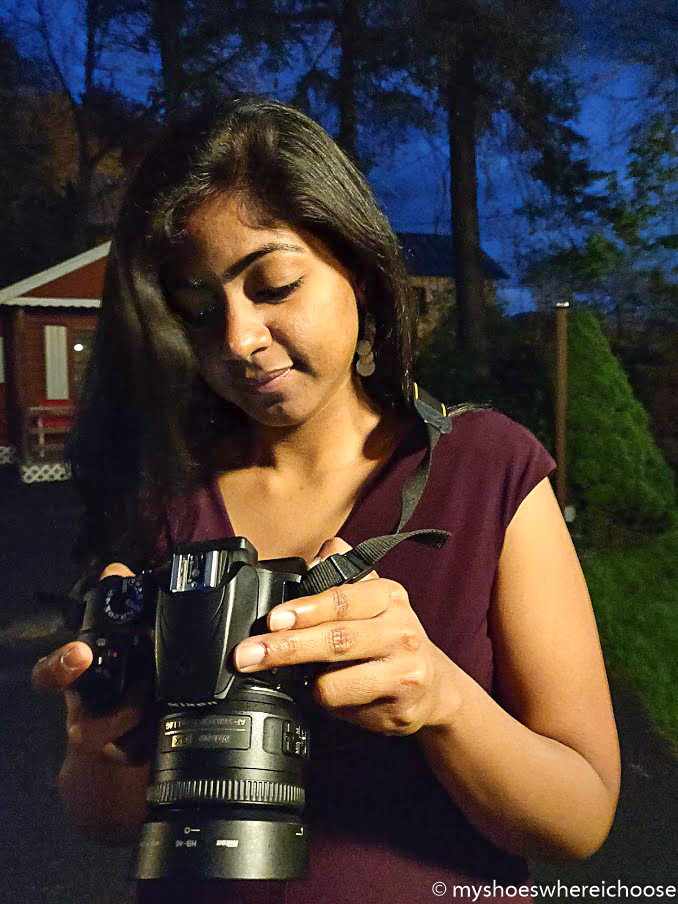 Addons to the D3400
Prime Lens
When it comes to DSLR photography, bokeh is all the rage! Bokeh is the effect where the subject is clear and in focus, while everything else in the image appears blurred.
Any lens that has f-stop f/2.8 or less can produce this effect. While zoom lenses with this aperture range can be very expensive, a prime lens (with a fixed zoom) is more affordable, making it a must-have addon to the basic photography kit!
I use the Nikkor 35mm f/1.8 prime lens. Rated 4.8/5 by nearly 10000 people, this is a fantastic lens that I use all the time, whether I'm going for the bokeh or not!
Other Accessories
Adding Magic
Last but not least – regardless of which camera I plan to use, there's one item that always finds place in my camera bag!
This is my favorite accessory that can add that additional wow to any image – fairy lights! They're capable of giving a magical touch to just about any scene!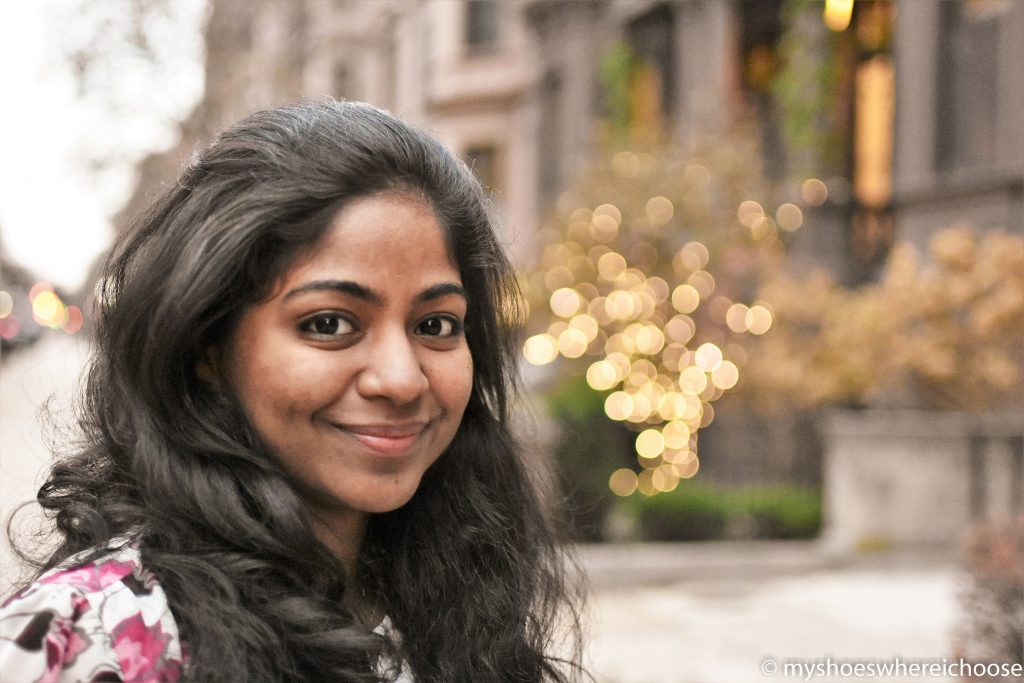 There are a lot of factors that affect how a photograph finally turns out – but I write this post to give you an insight into the tools I use.
What goes in your camera bag? What factors matter most to you when you choose to invest in a camera? Let me know in the comments below!
Latest Posts
As an Amazon Associate I earn from qualifying purchases.