Looking for some inspiration to find the best locations for a fall photoshoot no matter what state/country you're in? You've come to the right place!
Even though summer is my favorite season, the photographer in me is most inspired during autumn. Leaves dressed in vibrant colors that I'd never seen them in while growing up in India, pleasant days, cozy clothes, and pumpkin-spice-everything totally soften the otherwise harsh reality of the end of summer!
It's the season when I'm out the most, driving to find breathtaking views, taking walks on the crisp leaf-laden sidewalks, and, of course, capturing the beautiful foliage. Let's jump into some of my favorite locations for a beautiful fall photoshoot!
Also read: Ultimate Guide to plan a New England Fall road trip
Best Fall Photoshoot Locations
Hills and Mountains
Whether you're in search of a colorful backdrop or in the mood for a hike to get an elevated view of layers of foliage, hills and mountains are your go-to! Hills and mountains undoubtedly make it to the #1 spot on my list of favorite locations to experience and photograph the autumn season!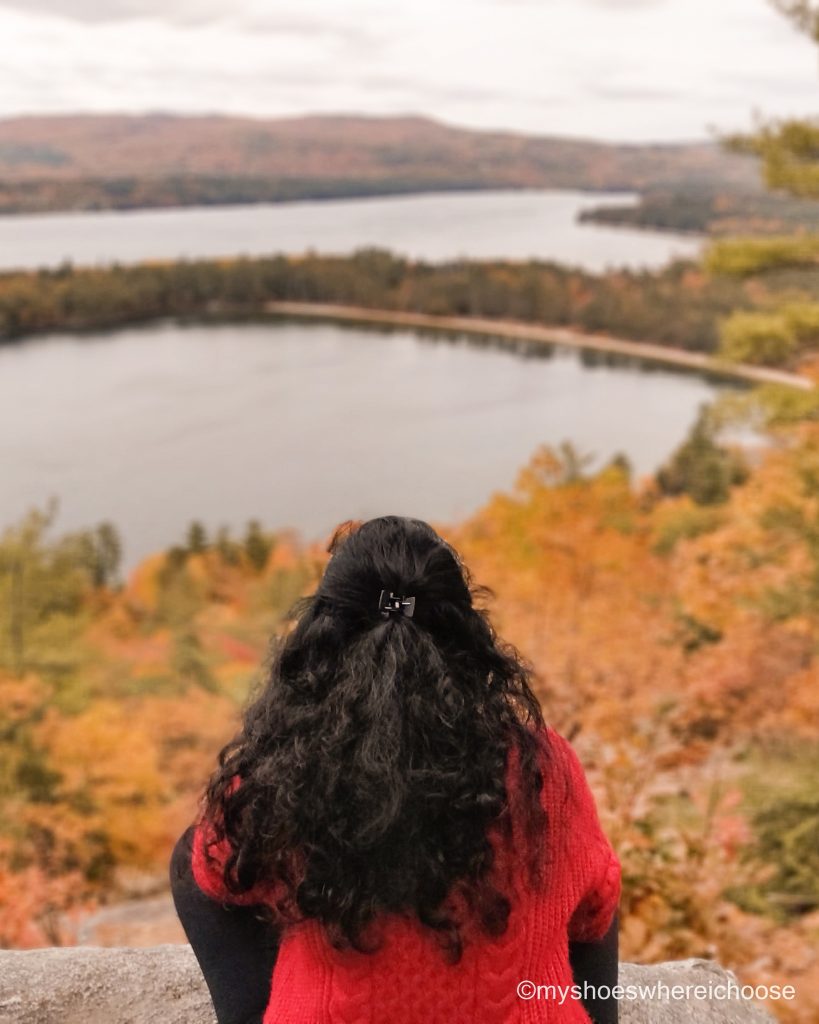 Pro Tip: Dress in layers when planning a hike since you can feel warm during the climb, but chilly once you're at the summit.
Also read: My travel photography gear: What's in my Camera Bag?
Waterfalls
Breathtaking as they are, fall adds a whole other level of amazing to waterfalls. My favorite kind of falls are those that you're rewarded with at the end of a trail or a hike. You'll get to experience leaves at varying degrees of yellow and orange, making the trail itself a reward during the fall months!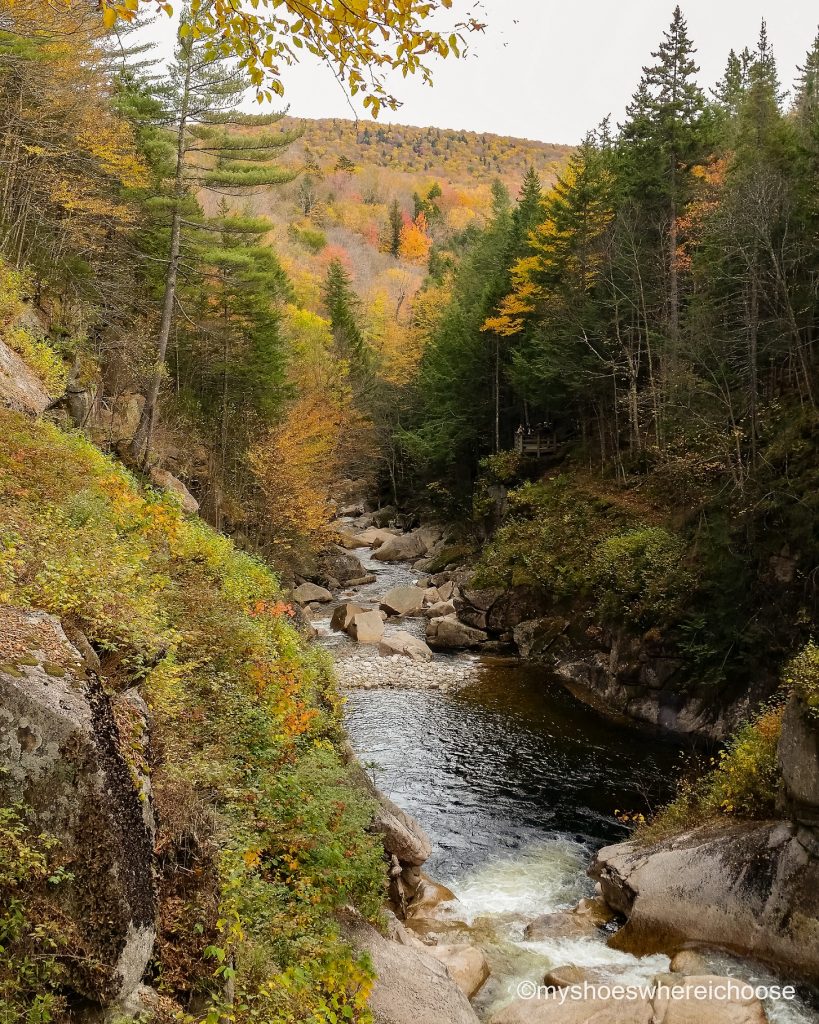 Water Bodies
You can already tell that I'm a sucker for anything to do with water, right? Here, I'm talking about ponds and lakes – water bodies that provide the opportunity to capture foliage reflections! When is comes to fall colors, who wouldn't love twice the goodness?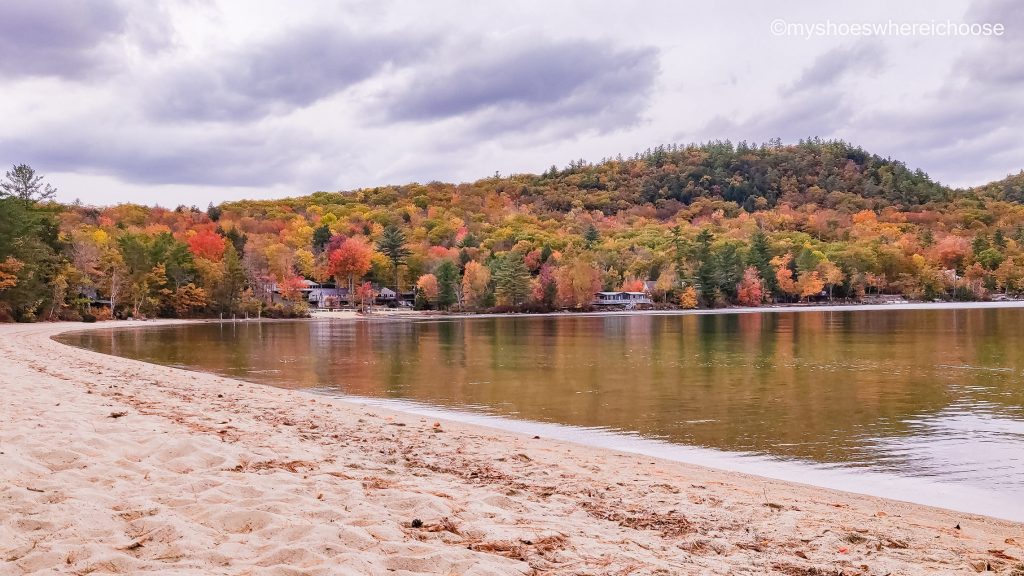 Pro Tip: Plan your photoshoot on a still day with little wind to get sharp reflections!
Also read: Complete list of my travel photography gear
Depending on the weather, early morning fog hanging over lakes make for one of the most surreal sights on this beautiful planet!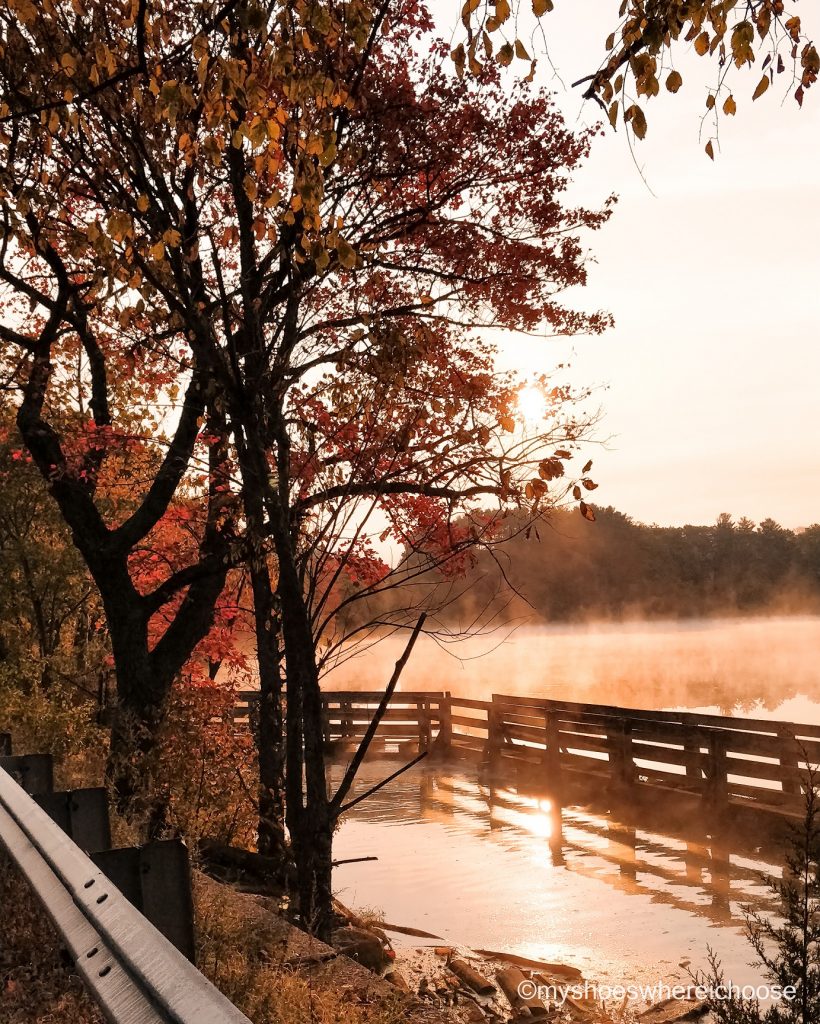 Bridges
Bridges are fantastic photoshoot locations all year round. They offer leading lines that can easily draw the viewers' eyes to the subject, making the picture so much more interesting. And as if that's not enough, they're built over water bodies, naturally adding more beauty to the scene! (I'll try not to bring water up again, I promise!)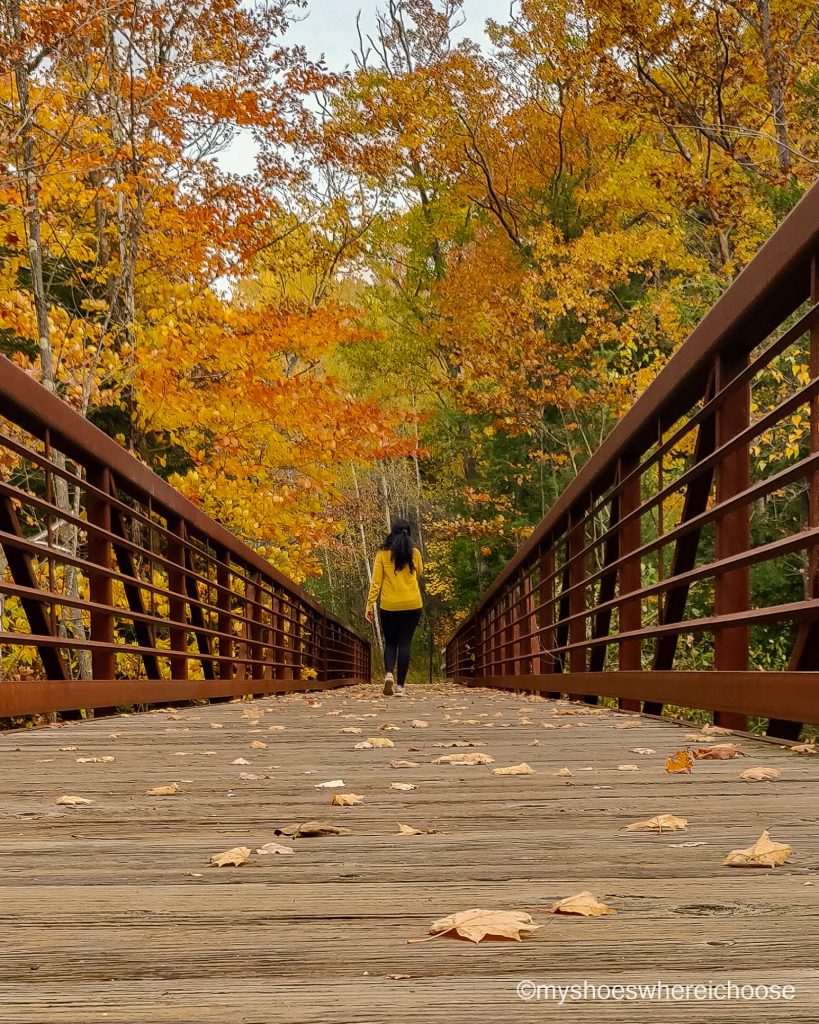 While just about any bridge can make for a lovely fall photoshoot location, covered bridges in America are notorious for stealing everyone's attention around this time of the year!
Farms and Barns
I've seen cows walk the streets of India, alongside bikes and cars sometimes! I've even been encouraged to touch their tails and feed them, and I've politely declined. All that's to say that I've been around cows enough to not consider a cow-sighting a rare occurrence.
Even so, I found that seeing them grazing on a large farmland against a beautiful autumnal backdrop was a sight to behold!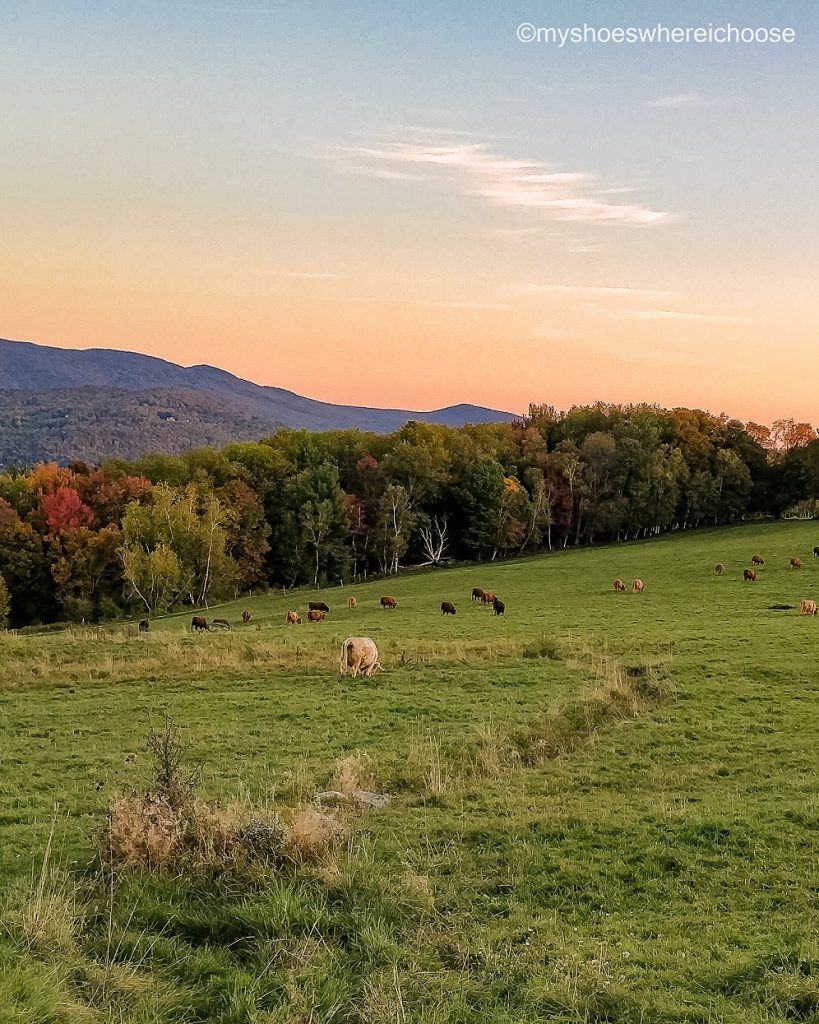 Cows or no cows, farms have a way of evoking feelings of a simple life and connection with nature, and make for wonder fall photoshoot locations!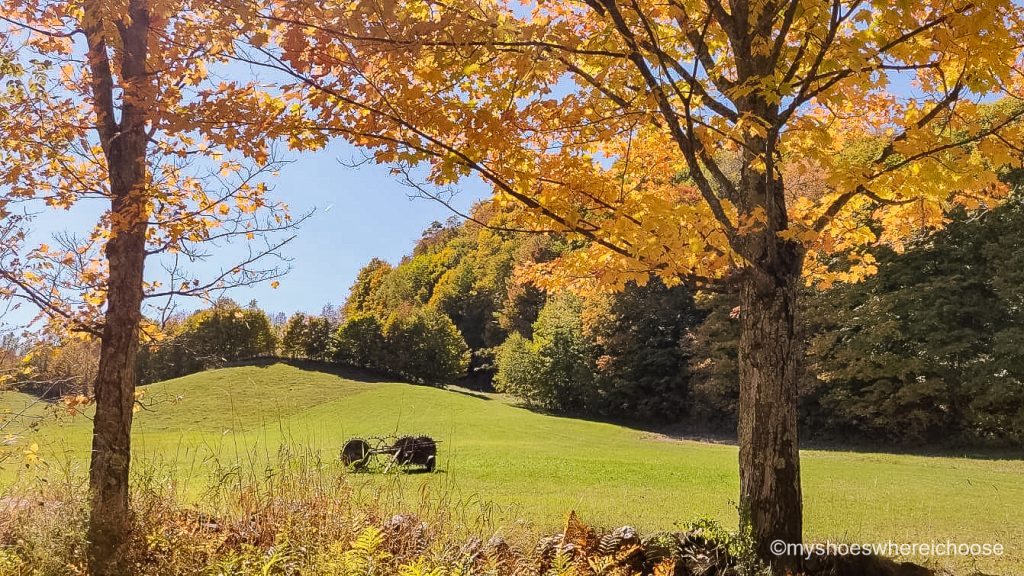 Pumpkin Patches
Is there anything that screams October the way that pumpkins do? I would be remiss not to mention a pumpkin path when talking about fall photoshoot locations!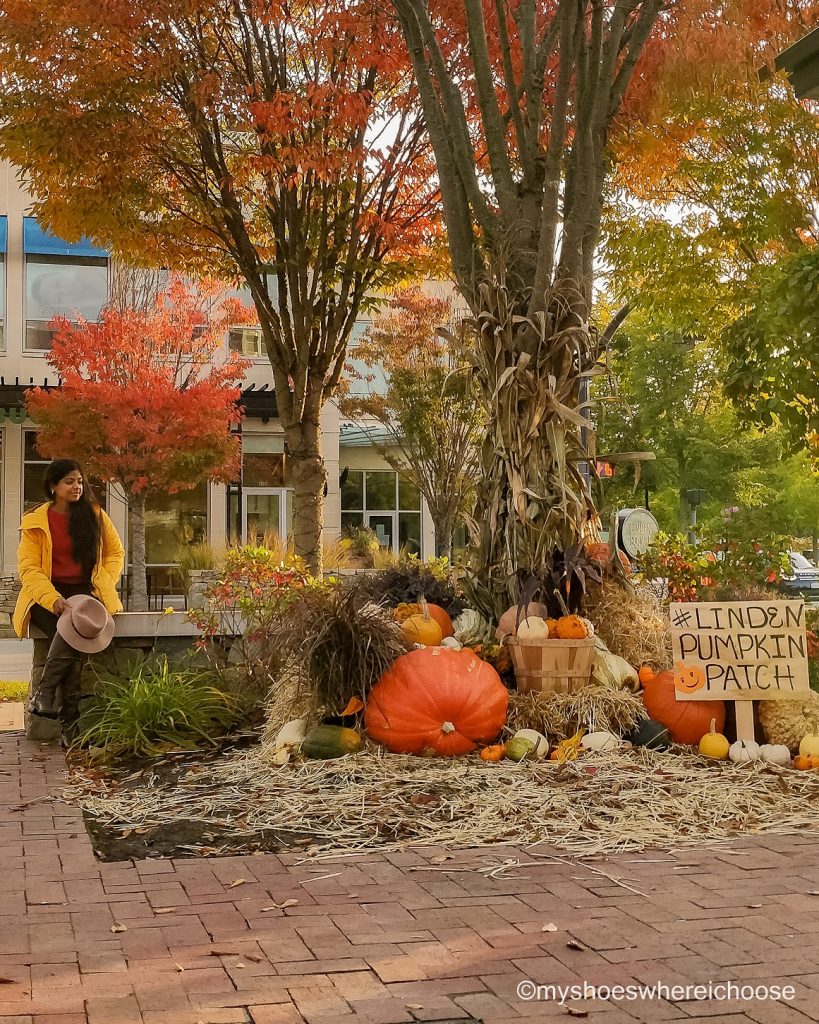 Although this isn't a traditional pumpkin patch, I loved how a community square was converted into this cute fall-themed attraction!
Also read:
Ultimate Guide to plan a New England Fall road trip
Complete list of my travel photography gear
Inner streets
Inner street locations are harder to plan since they won't feature on most resources when you're planning your trip. However, I recommend having buffer time to simply explore the town. You never know what you'll come across! And the best part is that they'll be uniquely yours – your own discovery, your own composition, your own pictures that don't look like every other picture on Instagram from that place!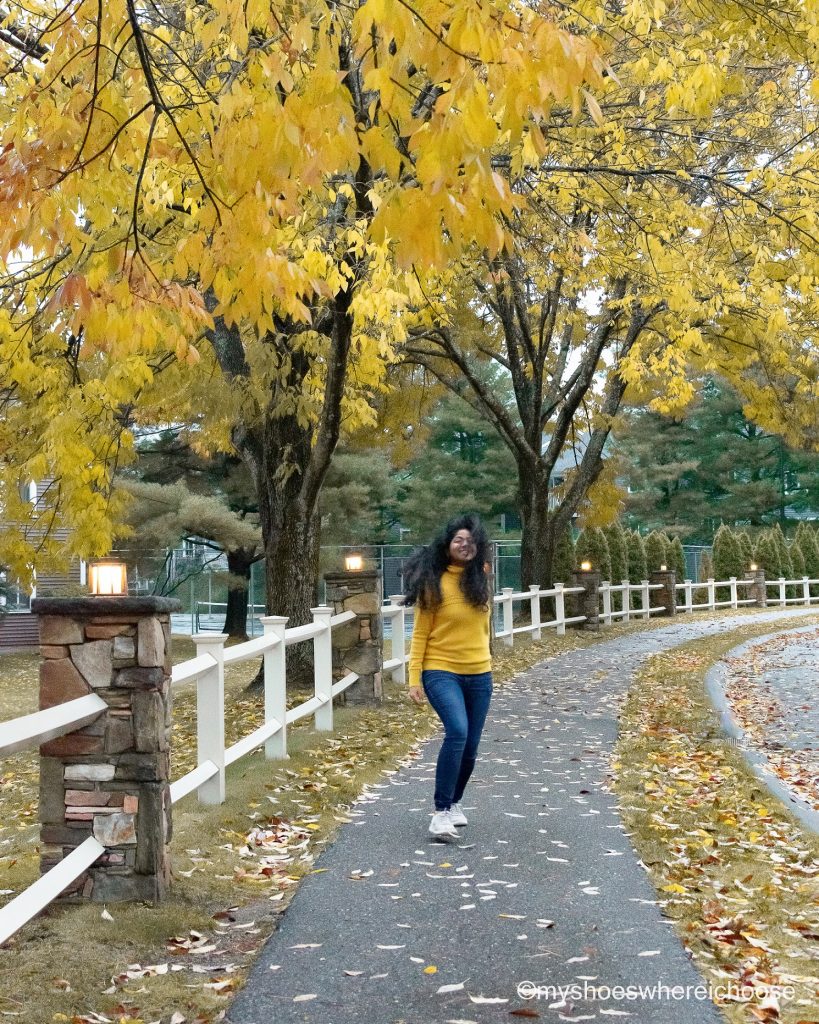 Indoors
In all the excitement of chasing the colorful foliage outdoors, don't forget to capture the essence of the Fall season indoors – cozy sweaters, coffee, socks and scarves, and maybe even foliage visible from your windows!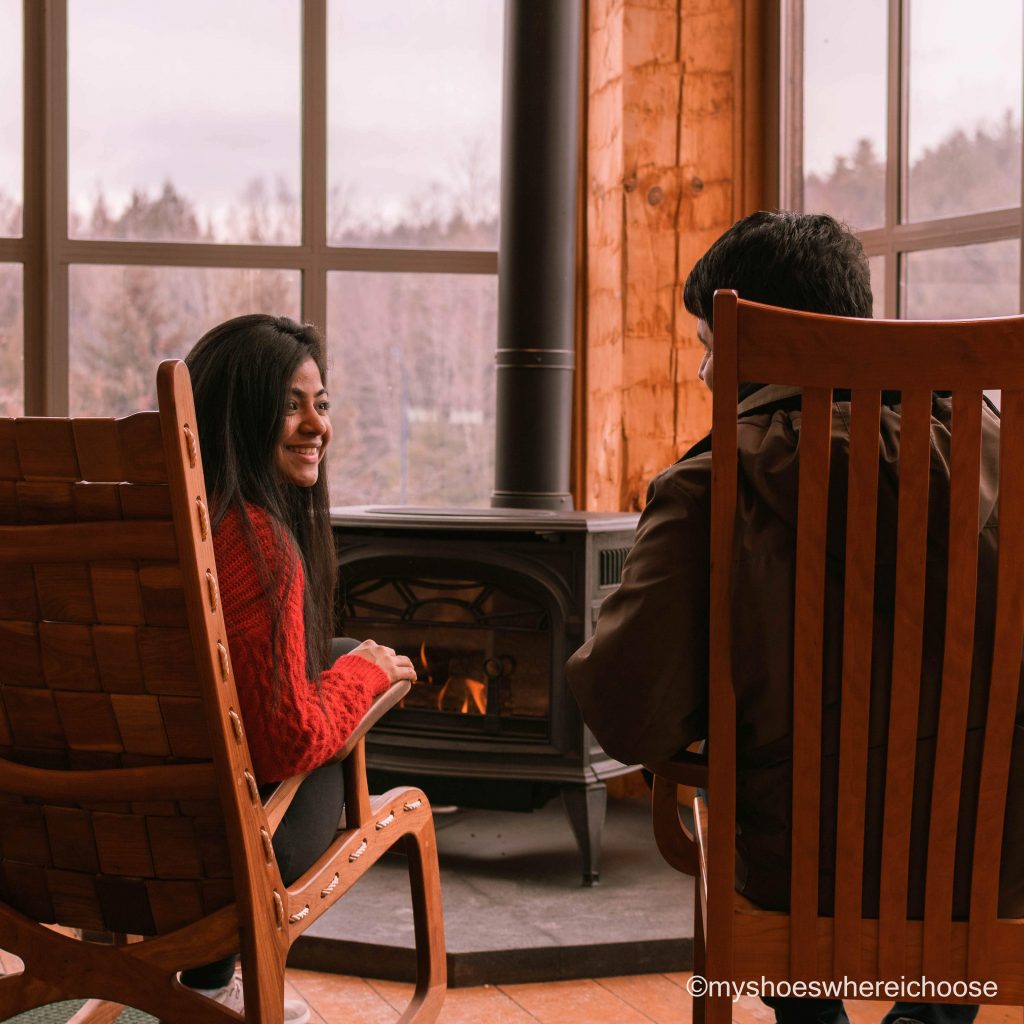 Add a touch of autumn to your images by bringing in some fallen leaves to represent the season!
I hope you enjoyed this compilation of my favorite locations for a fall photoshoot! Which one is your favorite? 🙂
Also read: My travel photography gear: What's in my Camera Bag?
Pin This Post
Other posts you might like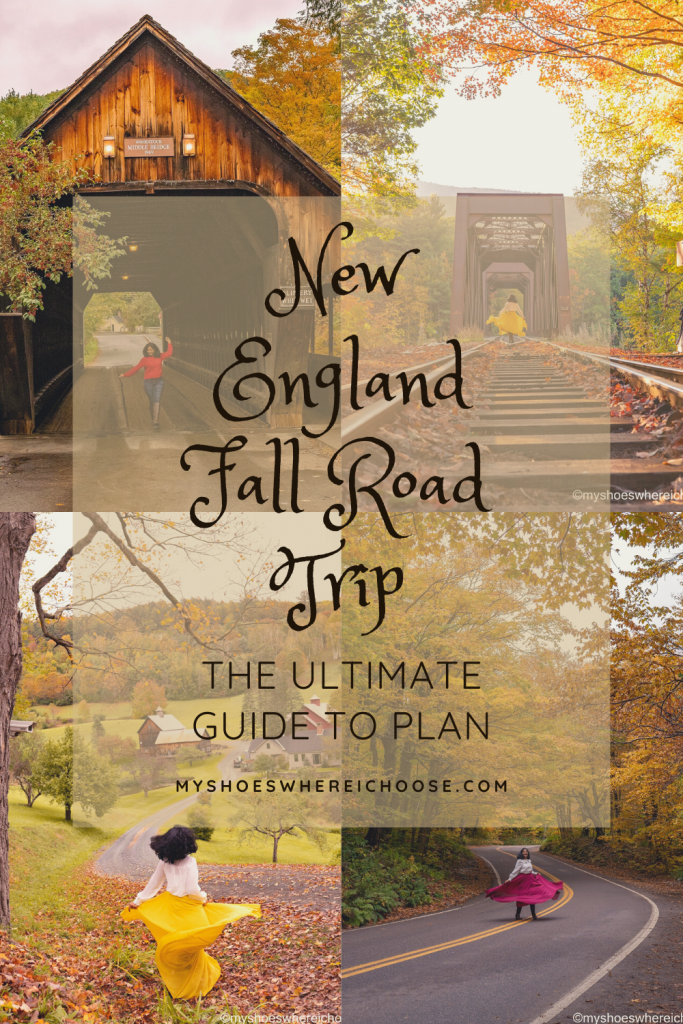 Latest Posts on myshoeswhereichoose