Whether you're a seasoned solo traveler, want to be one, or just someone curious about flying solo, welcome!
I'm not going to say that I know it all, but I do because I don't. I'm a noob solo traveler who very recently converted from "I hate going by myself" to "Hey, this is pretty awesome!". In this post, I attempt to humorously identify some challenges of traveling alone, and share my thoughts on how to address them.
I spent all day posting Snapchat & Instagram Stories – now my phone is dead
Your phone is your one and only best friend when you're out there alone. You'll need it to find your way, book an Uber, find recommendations, take pictures, connect with other like-minded travelers in the area, and tell the folks back home that you're okay.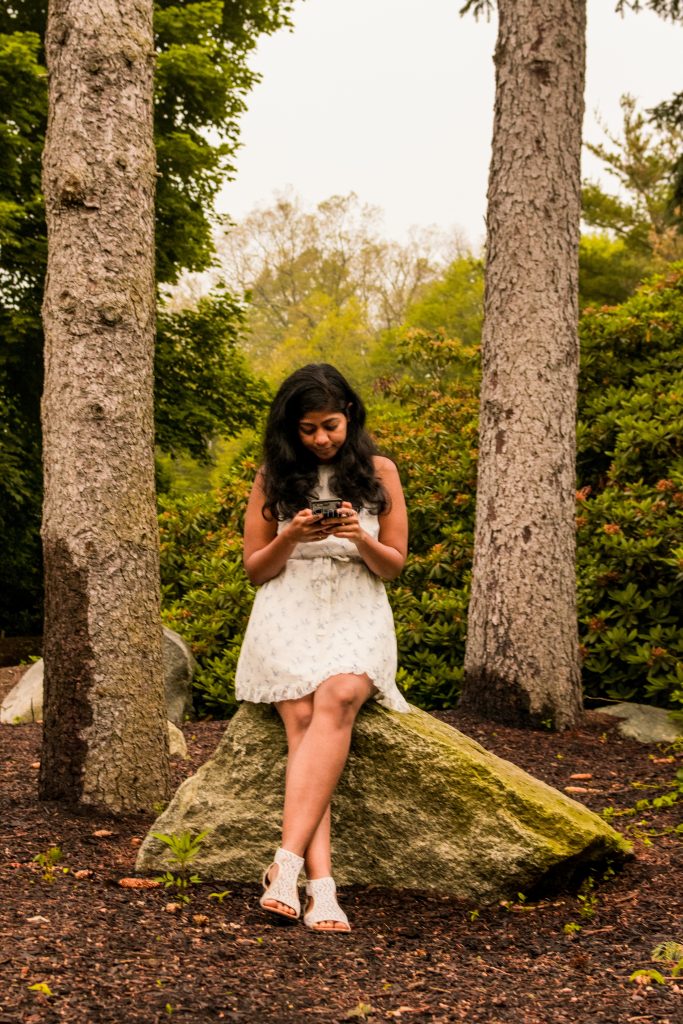 A thousand likes on a post isn't worth much if you're stranded without being able to find your way back to your hotel! So do yourself a big favor and
Carry your charger and a battery pack at all times.
Don't drain your battery on social media. That's not what you're here to do anyway!
Never leave your phone (or other belongings) unattended. When you're not actively using it, put it inside your bag/pocket/fanny pack (fanny packs are freakin' awesome!).
Keep it on you at all times except when you're dancing in the rain or swimming at the beach.
Also, as eco-friendly as I'd like to be, I'm going to tell you to print/write down some basic information like your hotel address, landmarks, local contact numbers, bus numbers, etc. that can help get you to safety when the phone fails. That's right, it's still scissors beats paper, not digital devices! (But keep the paper safe from the rain too, okay?)
I swear it's a real hostel, it has an address…an IP address!
If you haven't already heard the latest, this is for you. Scammers dupe customers by creating hostel websites when no such hostel exists in the physical world!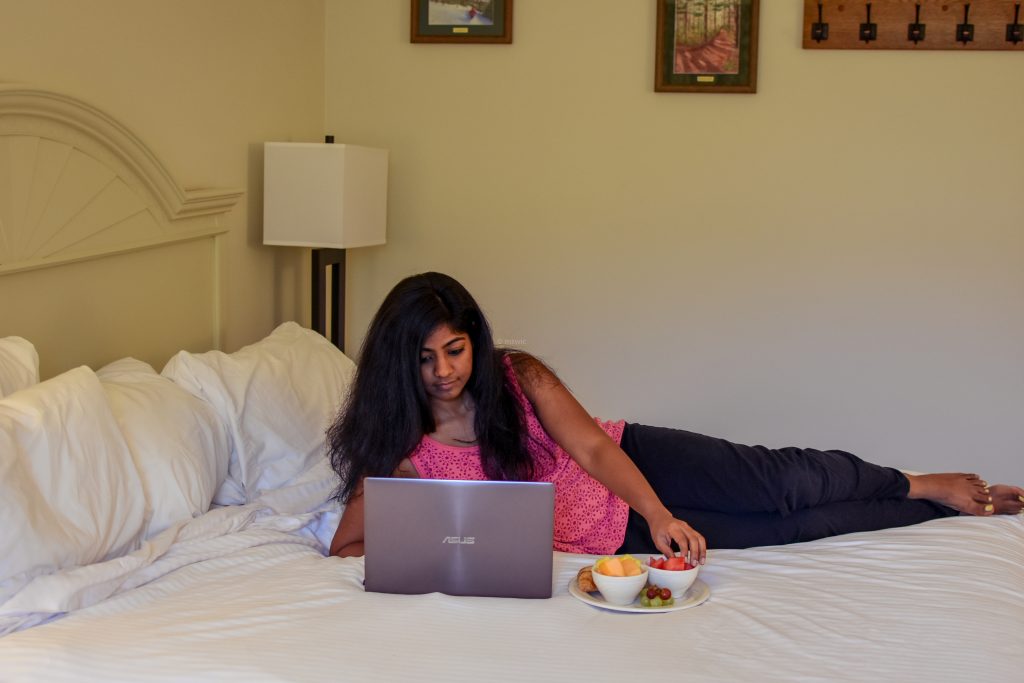 Always make sure you're making a booking on a trusted website. It is also a good idea to stay at a Hotel for the first day or two, then reserving a hostel or Airbnb after checking out its existence, safety, neighborhood, and vibe.
You could also book a hostel just for one night initially, and take a call on staying longer after assessing how you feel there.
I'm Devil, and I only wear Prada
Please don't be that person! I'm not a fan of victim blaming, but I definitely call bulls*it where I see it. If you're going to be walking around, all by yourself, flashing an expensive bag/camera/phone, pulling out a fat wad of cash to pay for a small bottle of water, you're basically begging to be robbed.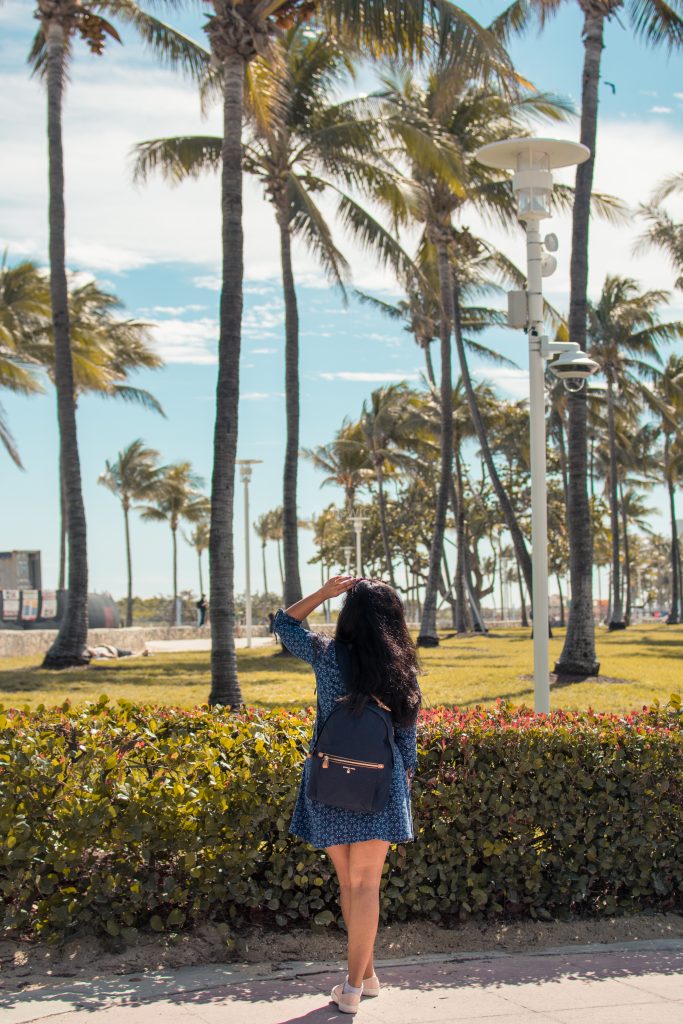 On that note of safety, here's some more advice:
Always carry pepper spray – and keep it easily accessible.
Always let a friend/family member know where you are and what your plans for the next few hours are.
Maybe even let them stalk you every minute. What I mean is, turn on live location sharing on maps so they can keep an eye on you.
Don't walk alone if it's late or if the streets are empty. Uber is better than a regular cab because you can share your trip details easily.
Keep your cards and cash split up in different locations. I recommend splitting in three – two on you (so you have backup even if one purse or bag is stolen), and one at your hotel room. Leave important documents in your room.
I don't know how my friends do it, but I'm tired of having to listen to my own thoughts
A head full of thoughts and nobody to share them with can be pretty annoying, and kept me from traveling alone for a long time! "Fall in love with yourself", "enjoy your own company so much that you never feel lonely", they all say. But not many people talk about how to do it!
The simple act of recording your thoughts can make a big difference. Carry a journal or a pocket notebook (or use a notes app to save trees) and write down any new ideas you have, things you want to remember, or feelings you want to share. You can also try recording voice clips or videos if you don't mind the occasional stares from the people around.
Talk to strangers! Are you at a view point, taking in a gorgeous sunset? Nobody will judge you for voicing out how beautiful you think it is! Waiting in a long line for something? Start a conversation with the people waiting with you – they're bored and can use some entertainment, too. You can use the opportunity to swap information about the place you're visiting, and walk away with new recommendations.
Make plans with folks staying at your hostel to explore places together. It's a great way to make new friends!
Who will click my pictures?
Exactly! How can we show the world that we, too, have seen the cool northern lights, tried to straighten the Leaning Tower of Pisa, or jumped out of airplanes. And obviously, if we don't feature in these pictures, how do we rub it in people's faces that we had such a great time? where's the proof that we didn't just rip it off the Internet?
Well, if you're traveling as a group and want pictures with all of you in them, how do you get them?
Go selfie mode
Ask someone
You could do the same things when you're traveling alone, too. Offering to take someone's pictures first and then asking them to return the favor is a pretty useful tactic 😉
You know what's better? Going solo on the pictures as well. Invest in a good tripod (you get these for phones too), and learn how to use the timer (it's super simple!). If you have some extra money to spend, you could also buy a personal photographer drone!
This will give you enough time to experiment with your favorite poses, location, lighting – you can click as much as you want until you get a shot you're happy with – without having to depend on others!
Also read:
Travel Photography Gear: What's in my Camera Bag?


Did you learn something from this post? Let me know in the comments below. I'm also curious to hear about other solo travel problems and how you solve them!
Until next time
Nam 🙂