I spent 2 days in New Orleans. Also known as the Crescent City. The Big Easy. NOLA. Nawlins. Even though one weekend is not enough to soak up everything this place has to offer, you can do quite a lot, and there's plenty of fun that awaits!

Six years in the USA and four years of traveling the country, I have come to expect a pattern in every city I go to. Starbucks and Dunkin Donuts at every corner, strip malls selling the same brands, a Subway and McD, and my bank's ATMs when I need them. Trust me when I say that you'd have to go out of your way to find some of these in Nawlins. In fact, my bank had no branch in the entire city, and I was forced to do the one thing that I always wished people would stop doing – scratching their butts in public paying ATM fees! I had to remind myself from time to time that I hadn't left the USA – such was the refreshing vibe of this place!
How to spend 2 Days in New Orleans
Whom to go with:
New Orleans gives off a heavy music and party vibe. You'll have the best time visiting with a group of friends.
NOLA is also good for family travel if you stay clear of certain areas like Bourbon Street on a crazy evening.
Safety measures recommended for solo travel – especially if you have a bit of a commute to your accommodation, as it can get quite lonely in most streets outside the French Quarter area.
When to visit:
The peak travel season is between February and May, coinciding with Mardi Gras and the Jazz festivals. That naturally means larger crowds and expensive hotels & flights.
Mardi Gras at New Orleans is a bucket-list item, and I wouldn't hold anything against you for planning to go then. However, I planned my 2 days in New Orleans in early February – when it was still chilly and raining – and actually found it to be perfect!
Before you visit:
1. Withdraw cash (if you don't want to pay ATM fees!)
2. Download the RTA Mobile App and load your card details – perfect for transportation around the city
3. Bookmark this page 🙂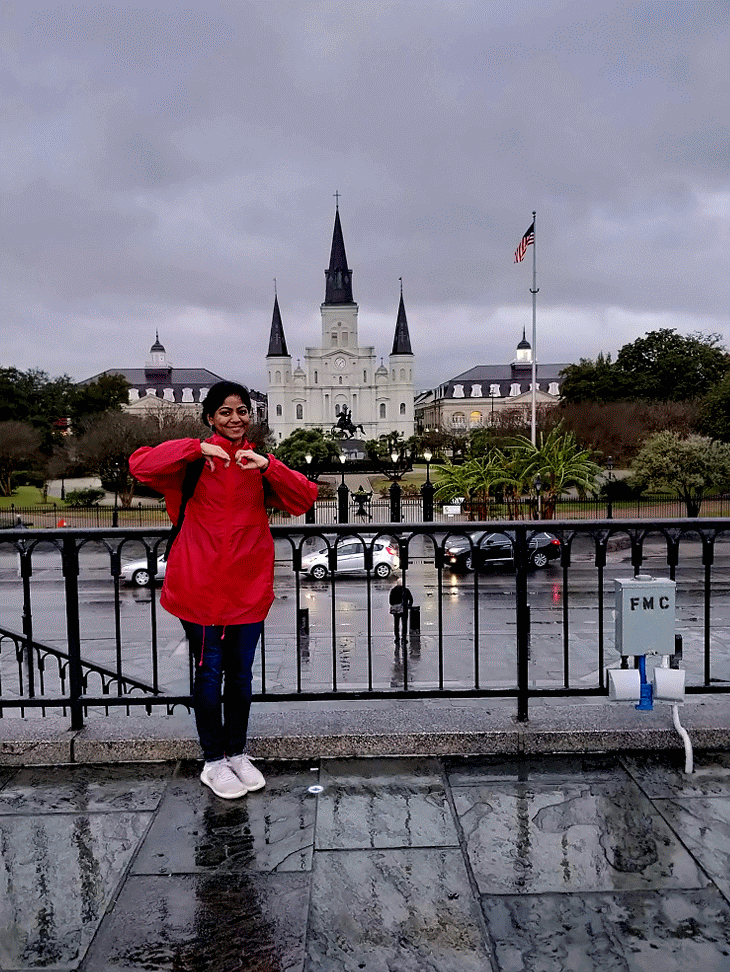 Things to do:
View of Jackson Square
You'll find yourself at Jackson Square many times during your Nawlins trip – and you won't regret it. I started my day at the Washington Artillery Park with views overlooking Jackson square and St. Louis Cathedral on one side, and the beautiful Mississippi River on the other.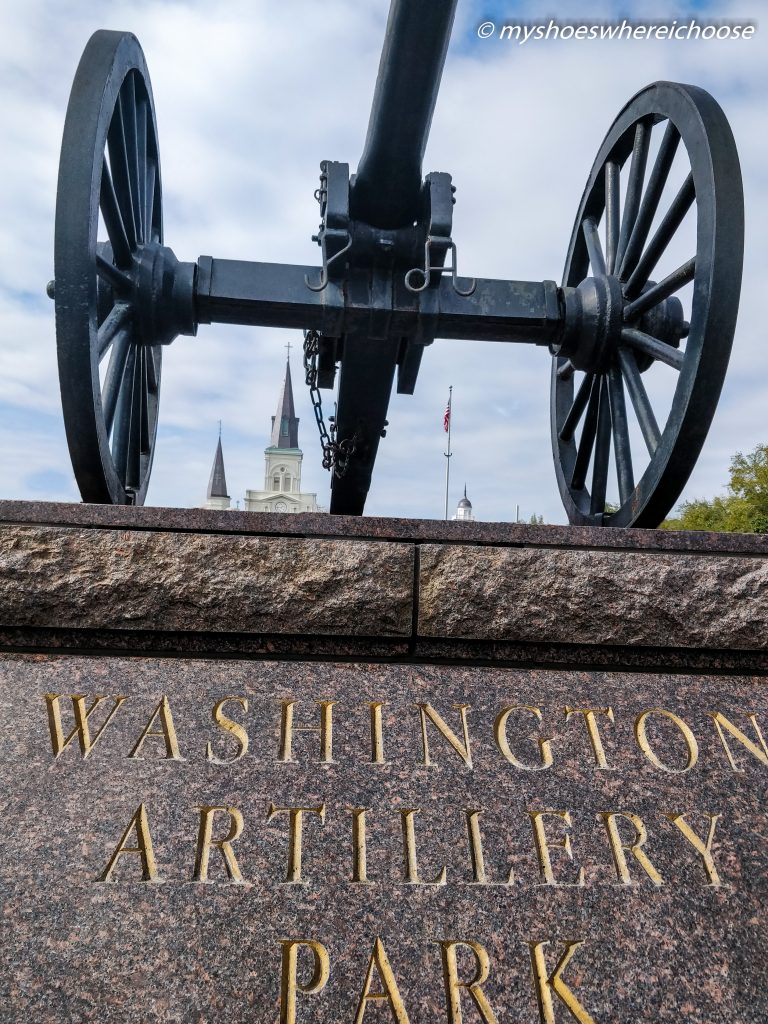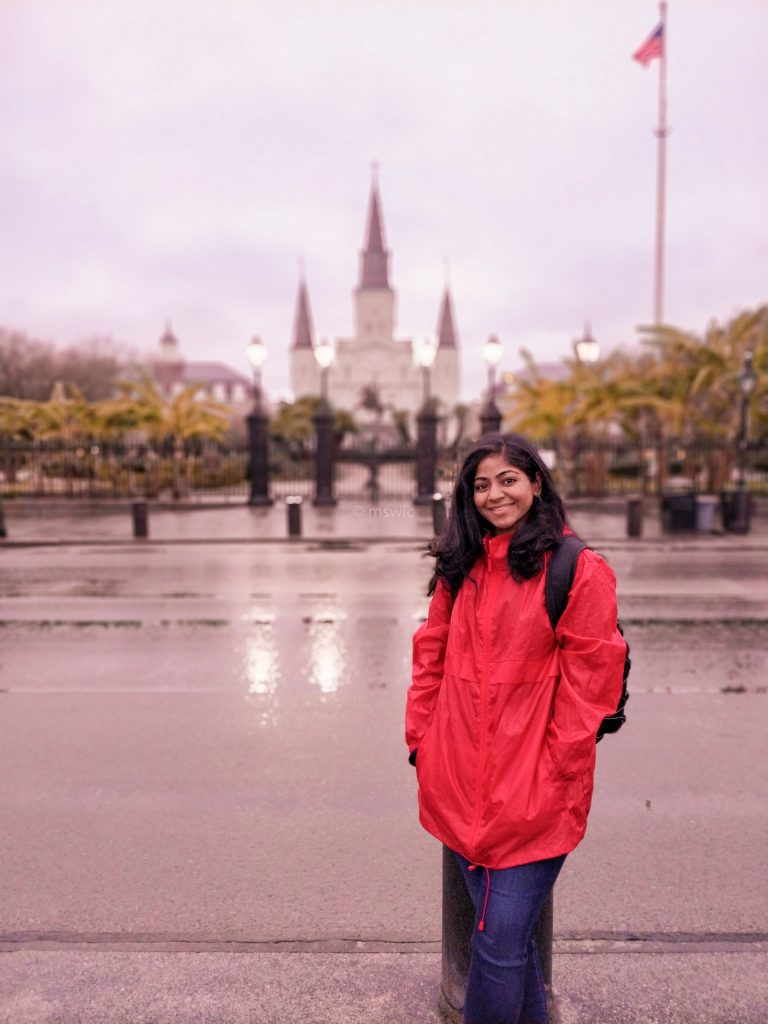 Binge on Beignets and Café Au Lait
The aroma of fresh Beignets and Café Au Lait will soon draw your shoes into Cafe Du Monde. The best thing about this place is that it is relatively inexpensive despite its popularity. An order of 3 beignets was just $3!
You might think that spending just 2 days in New Orleans isn't enough time to become a "regular", but I showed up so many times that the people there started to recognize me!
French Quarter
Referred to by the locals as Vieux Carré (pronounced Vue Ca-ray, meaning Old Square), this is the heart of most of the tourist activity in New Orleans.
Carry your now well-fed self around Vieux Carré, best explored on feet. You'll find pastel colored houses, jazz performances, horse-drawn carriages, tour guides dressed as pirates, jazz performances, voodoo stores, fortune tellers, jazz performances, and numerous pubs. Did I mention jazz performances? You'll run into bands as well as solo players with incredible talent on every street and it's hard not to shake your leg to their tunes.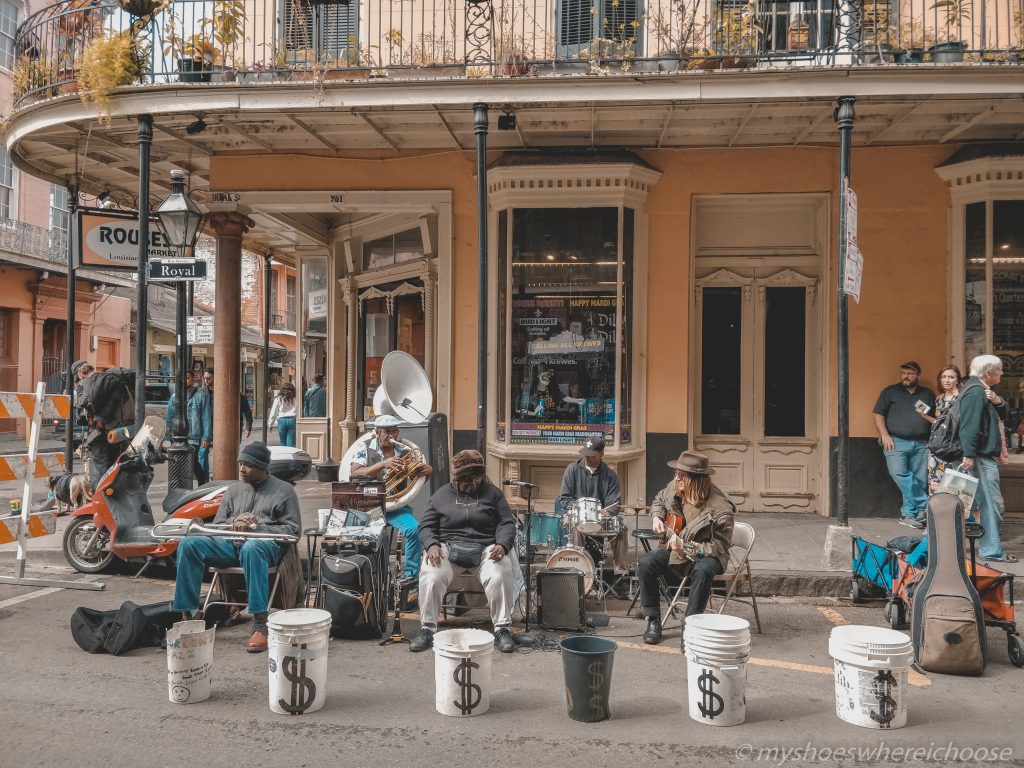 New Orleans doesn't have strict open container laws, so feel free to walk around with a Hurricane or a Hand Grenade (popular Mardi Gras cocktails) as you soak in all of Vieux Carré's awesomeness. You can easily spend a whole day here if you want to.
Sunset over Mississippi River
In the evening, head back to Washington Artillery Park for sunset views over the Mississippi River that you can't forget for weeks!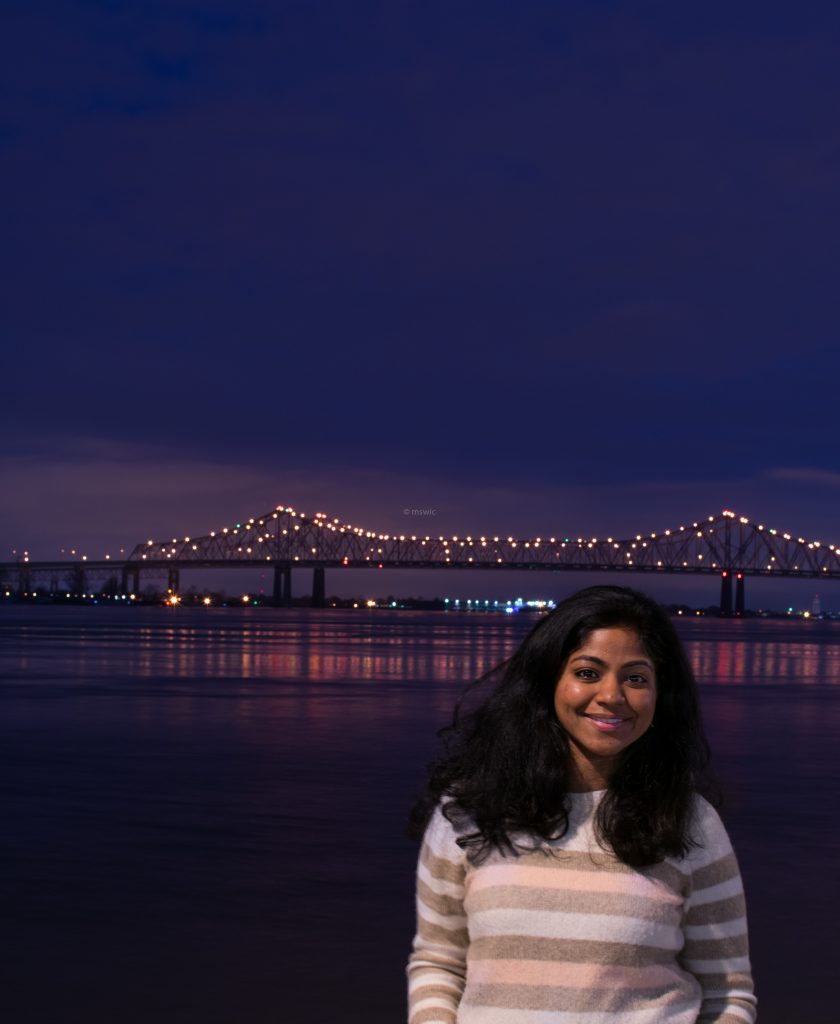 Party at Bourbon Street
If you go to Nawlins and don't go to Bourbon Street, did you go to Nawlins at all? You may have walked past the street during the French Quarter walking tour, but it has a different vibe to it at night. Have fun bar hoping, listening to live jazz bands, dancing, and making new friends even if only for a few minutes.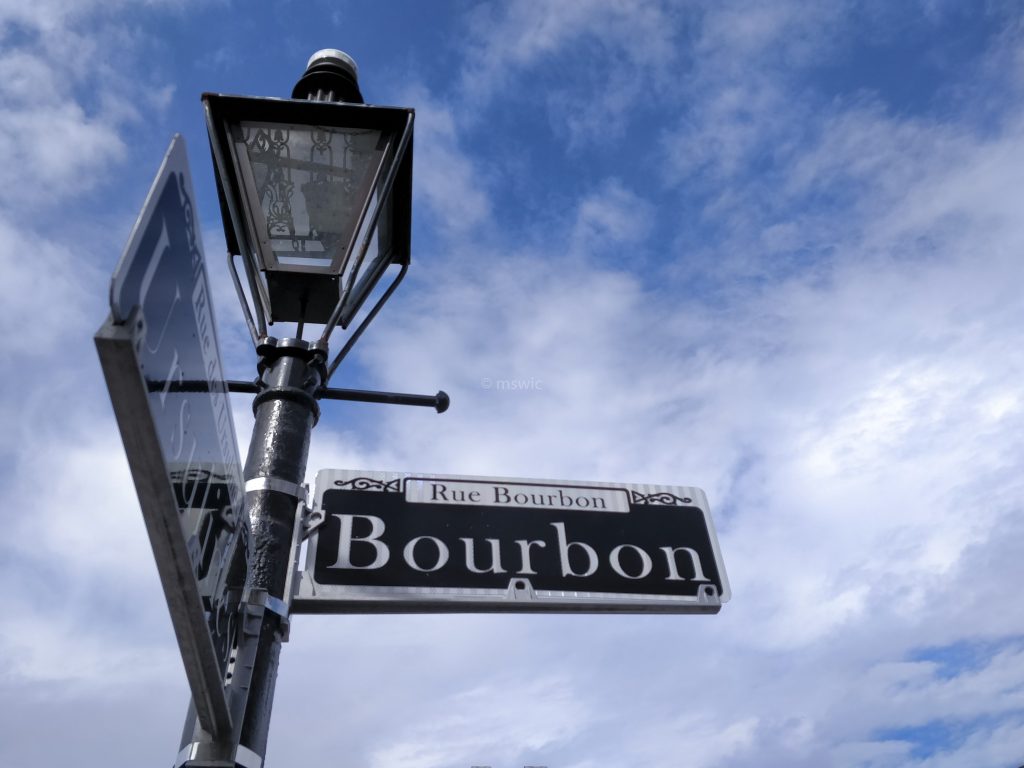 Preservation Hall
Even though Jazz in New Orleans is not even remotely under threat of extinction, the Preservation Hall was founded in 1961 to "Protect, Preserve, Perpetuate" Jazz. They have live performances every night. On weekends, you'll find people waiting in long queues for their ~40 minute shows that are absolutely worth the wait!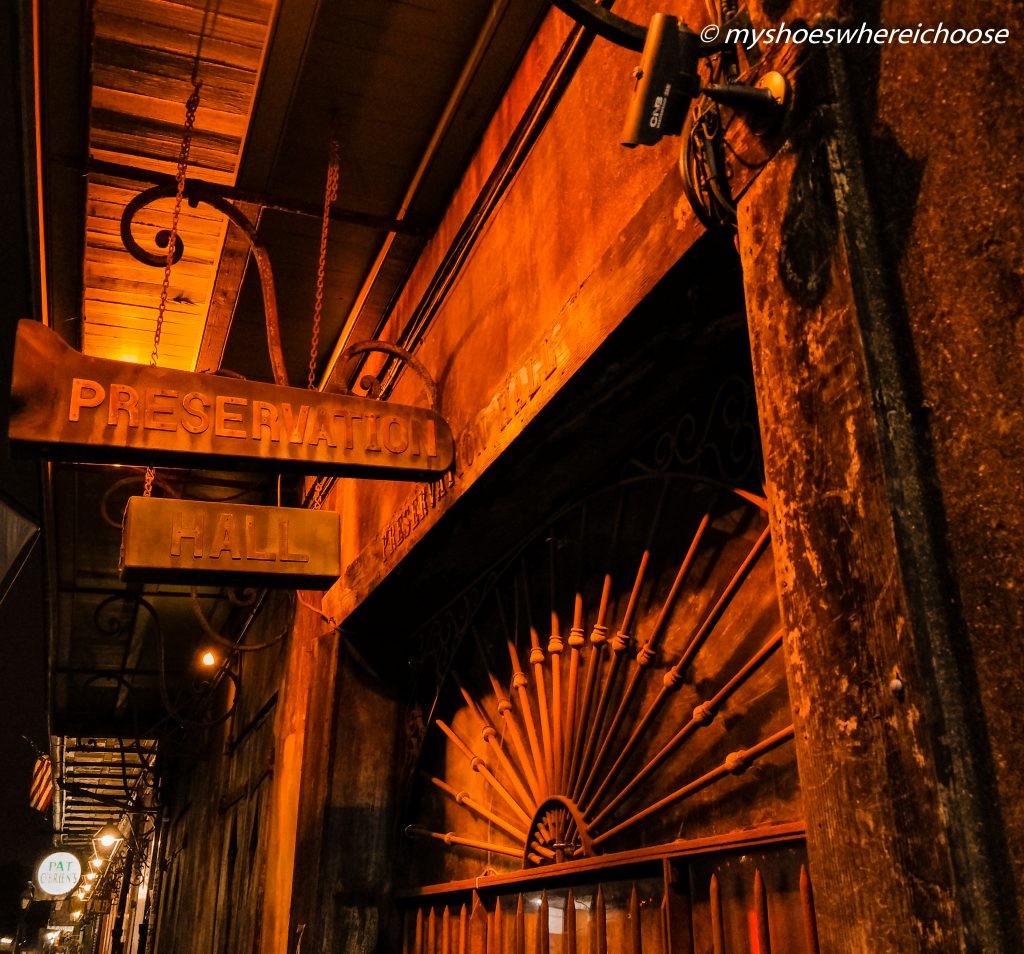 Ghost/Vampire/Voodoo Tours
Spooky is Nawlins' middle name, and the city is big on its voodoo culture. Depending on your tour, you'll hear strange stories of witchcraft, a Turkish Sultan impostor, Marie Laveau (the Voodoo Queen of New Orleans), and you might even walk through St Louis Cemetery No 1 to see her grave!
Frenchmen Street
I know that I strongly recommended spending time on Bourbon Street to get the full experience of New Orleans. However, if you're short on time, then Frenchmen Street is your answer! It's a much cleaner and classier version of Bourbon, but with just as much Jazz and fun!

The Spotted Cat was my favorite club here. Nonetheless, there are many other places with no cover fee and just-as-amazing Jazz bands working their magic to entertain you. Just walk around and you'll stumble upon 'em!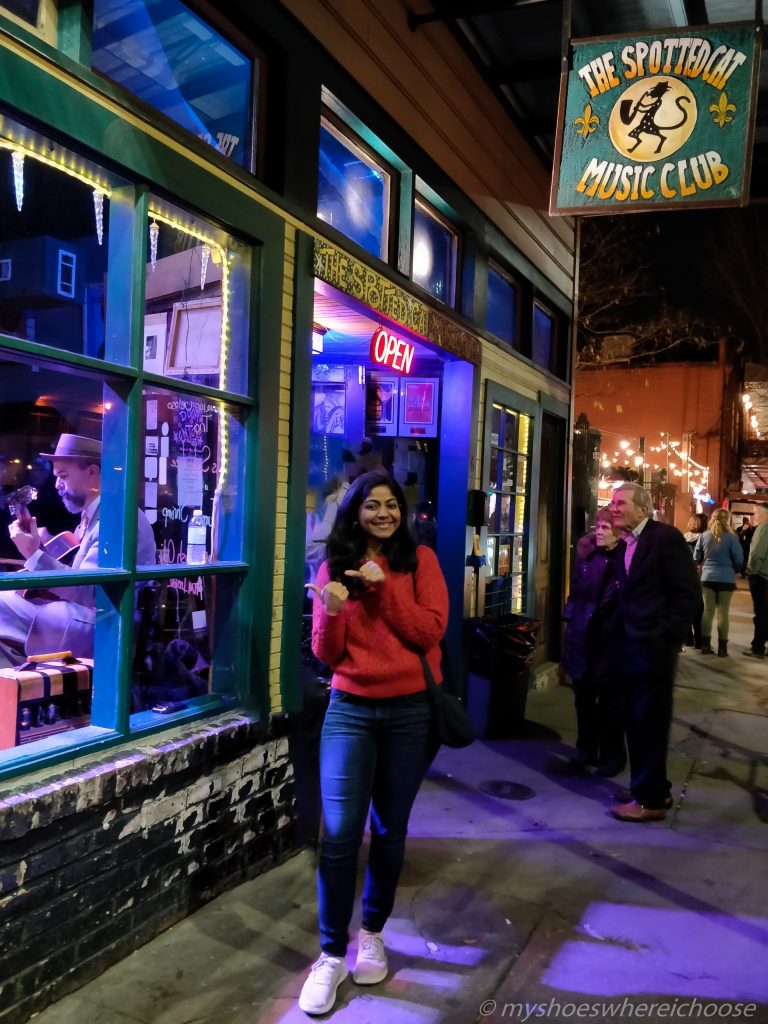 There's also a fantastic display of art bang in the middle of Frenchmen – from stunning photographs and paintings to jewelry, incense sticks and scented candles.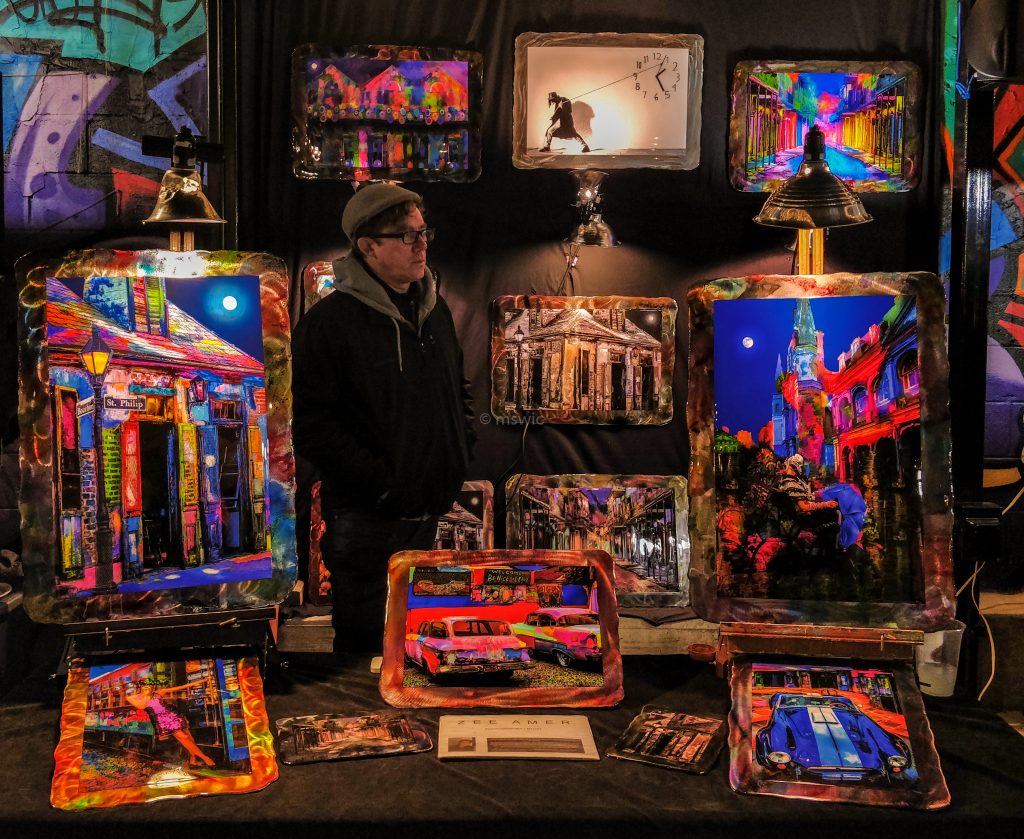 St Charles Streetcar Tour
At $3 a day for unlimited number of hop-on-and-offs (or just $1.25 one way), a streetcar tour is a unique way to explore New Orleans. Take the St Charles line to gawk at the Garden District mansions from the comfort of a streetcar, hopping on and off at your leisure to shop or snack at Magazine Street that's close by.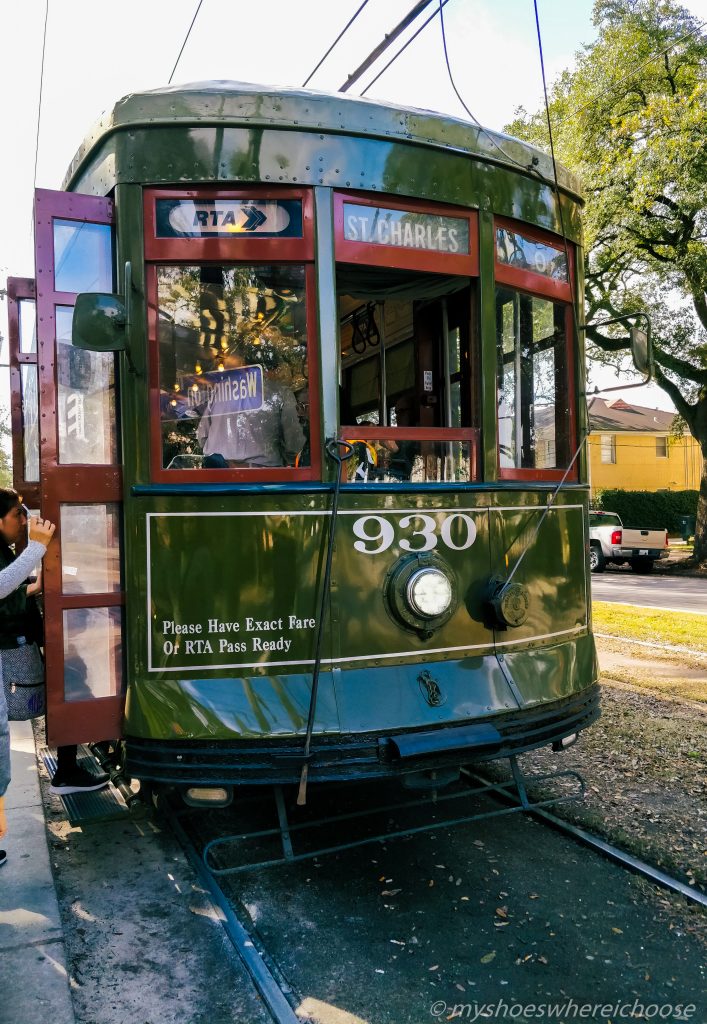 Garden District
If you're a history and/or architecture buff, you'll enjoy a walking tour at the Garden District which is lined with Victorian homes. Take a fun stroll admiring ancient French and Italian designs, and stories of wealthy families from the 1800s.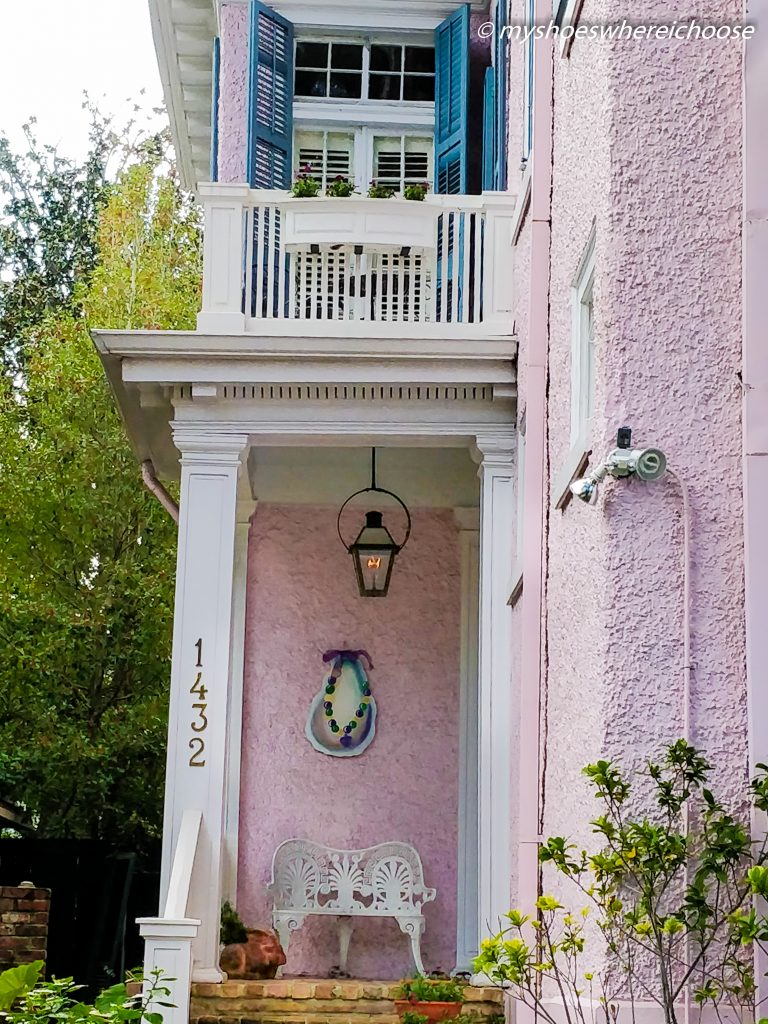 Aside: The Garden District is a bit of a commute from the French Quarter. With just 2 days in New Orleans, you can skip this walking tour if you're just visiting for the Jazz, Voodoo, Beignets, and drinks – which I honestly enjoyed a lot more than walking around looking at big homes.
Things to Eat:
Beignets
Beignets (pronounced: ben-yays) are French donuts topped with powdered sugar. They're most often paired with Café Au Lait. Cafe Du Monde didn't pay me to tell you that they have the best beignets in town, because they don't have to!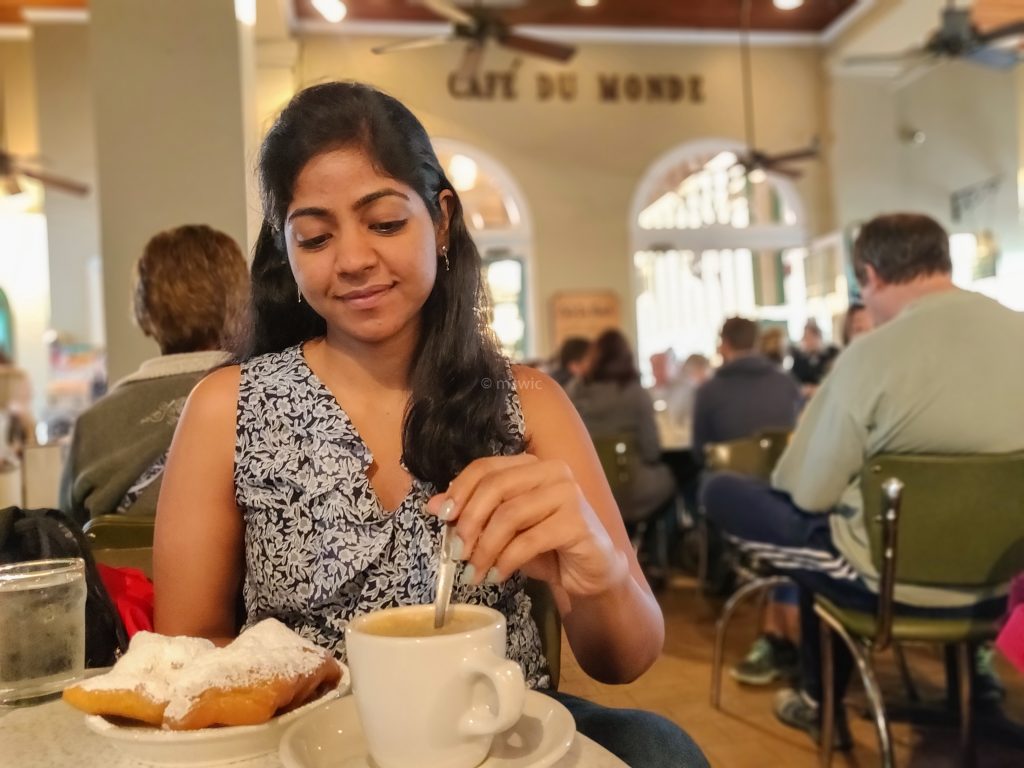 Beignet Tip1: Whether you're waiting for a table or for take-out, the lines at Café Du Monde tend to get crazy long after about 10 AM. And they remain that way through most of the day.
Remember, though, that Café Du Monde is open 24*7. If you see a long line, just come back at an odd hour, and you'll be comfortably seated within seconds!
Beignet Tip2: I also tried the beignets at Café Beignet. Personally, I thought they were more oily and less tasty. But if you're in a hurry to try one and don't want the long wait, you're not completely out of options!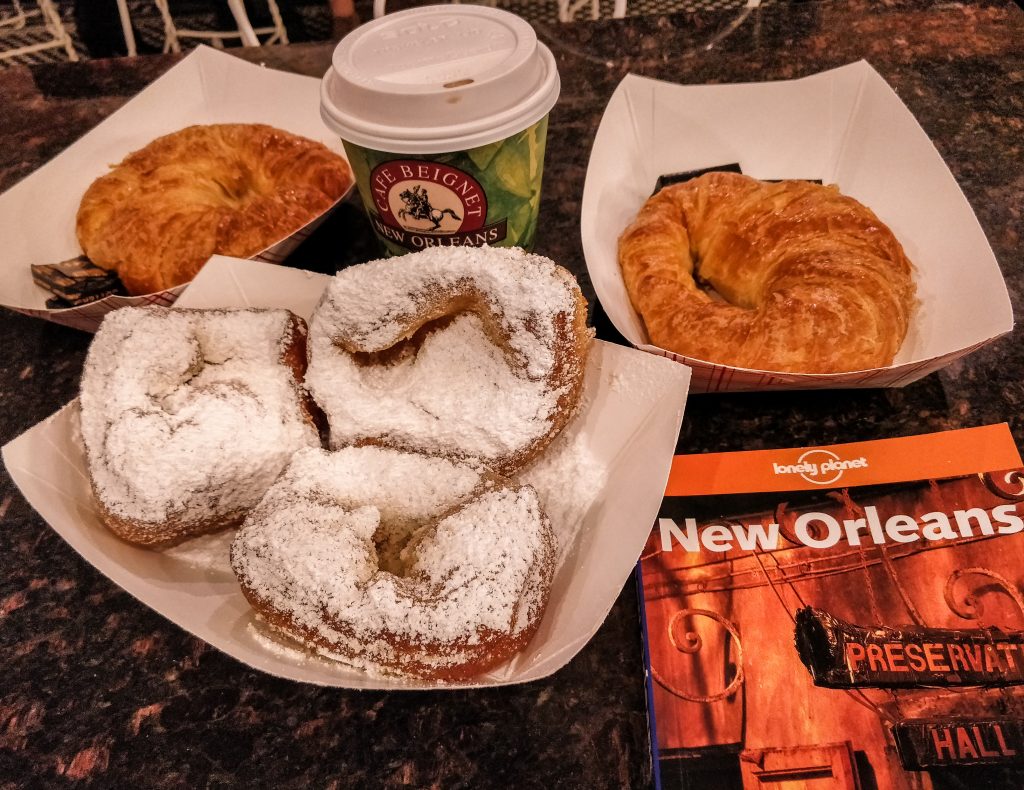 Po-boys
Po-boys are sandwiches made with French bread that's crisp outside but soft inside. It was invented during a streetcar strike back in the 1920s. They were meant to be inexpensive, and get their name from the words "poor boy"!
I had a vegetarian po-boy at 13 Monaghan, and oh boy! My mouth still waters at the thought of this spicy deliciousness!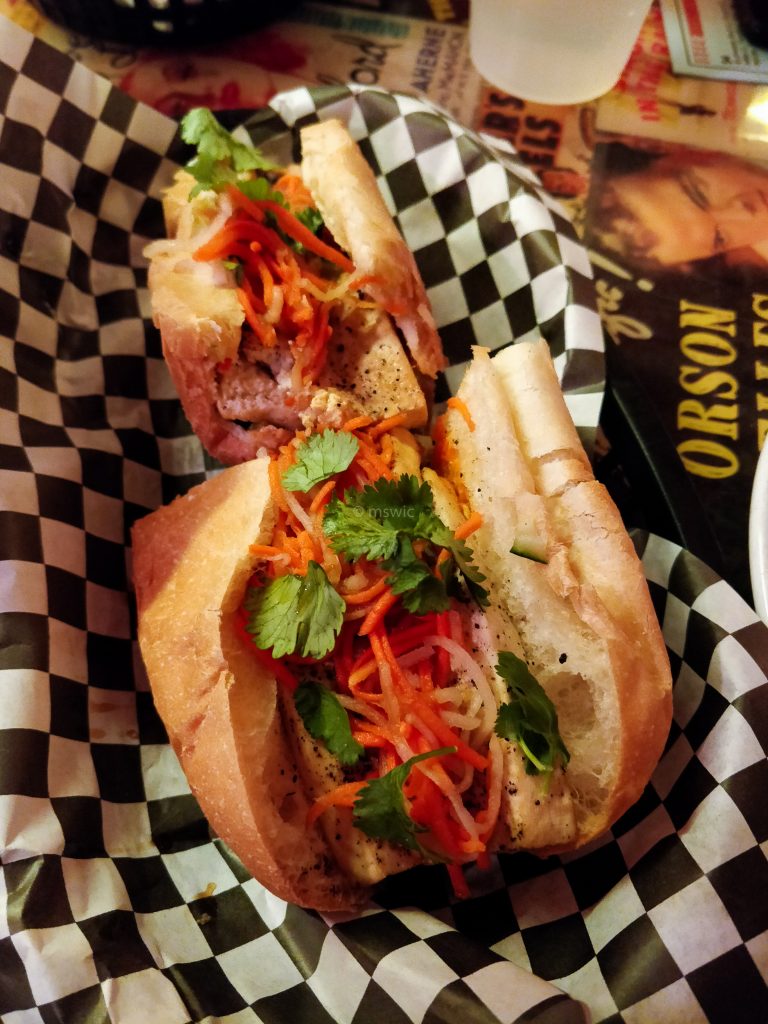 Gumbo
Gumbo boasts of French, West African, and Native American roots, and is a must try in New Orleans! You can be have it as soup, or over rice. The "Gum" in Gumbo comes from its thickening with Okra. Although it typically comes with seafood or meat, vegetarian Orka Gumbo isn't uncommon.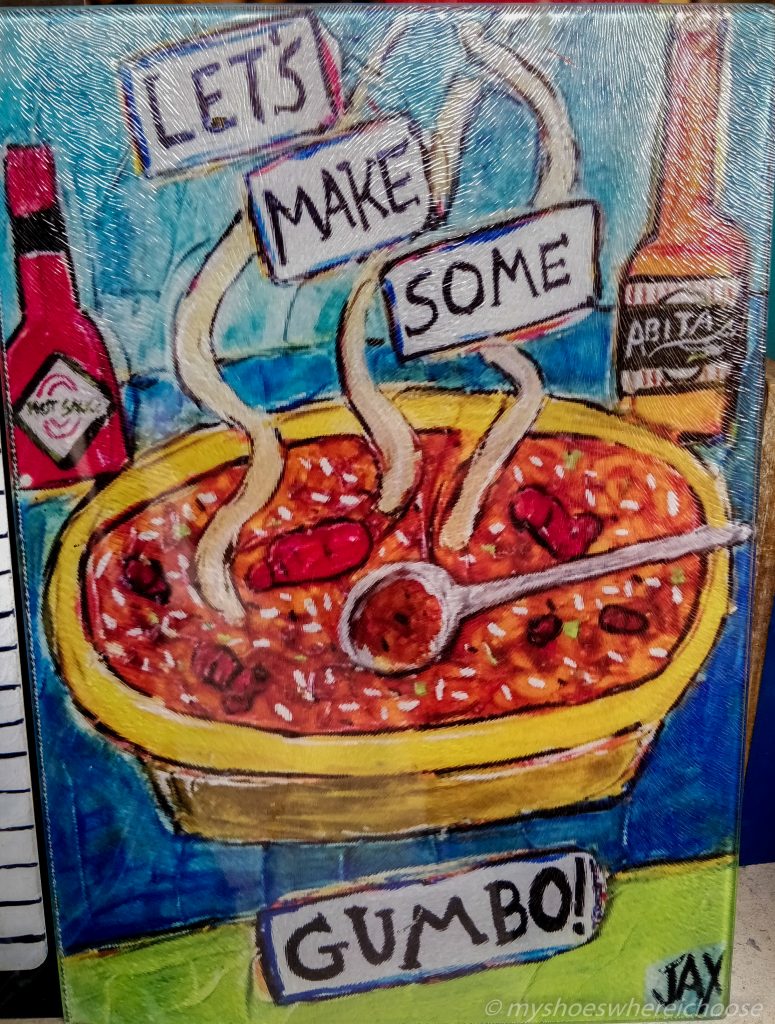 King Cake
Filled with chocolate, fruit, cinnamon, cream cheese, these Mardi Gras colored treats are seasonal and have a special surprise plastic baby at the center. Although there are conflicting theories of what the plastic king cake baby signifies, the rule is that whoever finds it must bring the next cake – starting a tradition of unending King Cake exchange during the Mardi Gras season.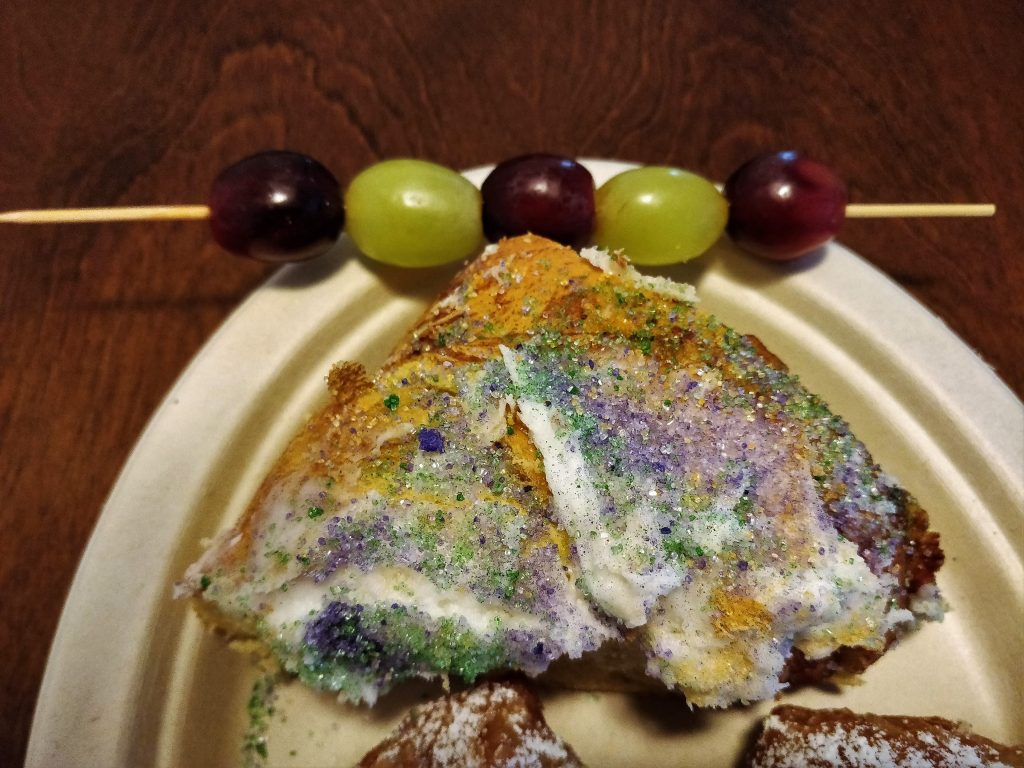 Getting around
I admire New Orleans for its well connected public transportation system. I had no reason to think of using a cab, not even for my commute to/from the airport!
Download the GoMobile app from the RTA (Reginal Transit Authority) to buy your tickets conveniently without the hassle of carrying exact change. I got myself the Jazzy Pass (gotta love the name!). The pass gives you unlimited number of bus and streetcar rides for just $3 a day!
Ubers are not uncommon and I recommend taking one if you're staying out late or are traveling solo.
Where to stay
With the Jazzy pass and the frequent buses, ferries, and streetcars, you should be able to stay just about anywhere in New Orleans during your visit.

However, some locations are always more convenient than others and for a short 2 days in New Orleans, I would recommend staying close to the French Quarter where you'll want to spend most of your time.
I stayed at an Airbnb that was between the French Quarter and Frenchmen Street, ~10-20 minutes walking distance to most places that I wanted to see. The house was also super close to a streetcar stop which made my commute to the airport very convenient. Feel free to reach out to me for more details on this listing, or find and Airbnb that matches your convenience (follow this link for a $55 credit on your Airbnb bookings)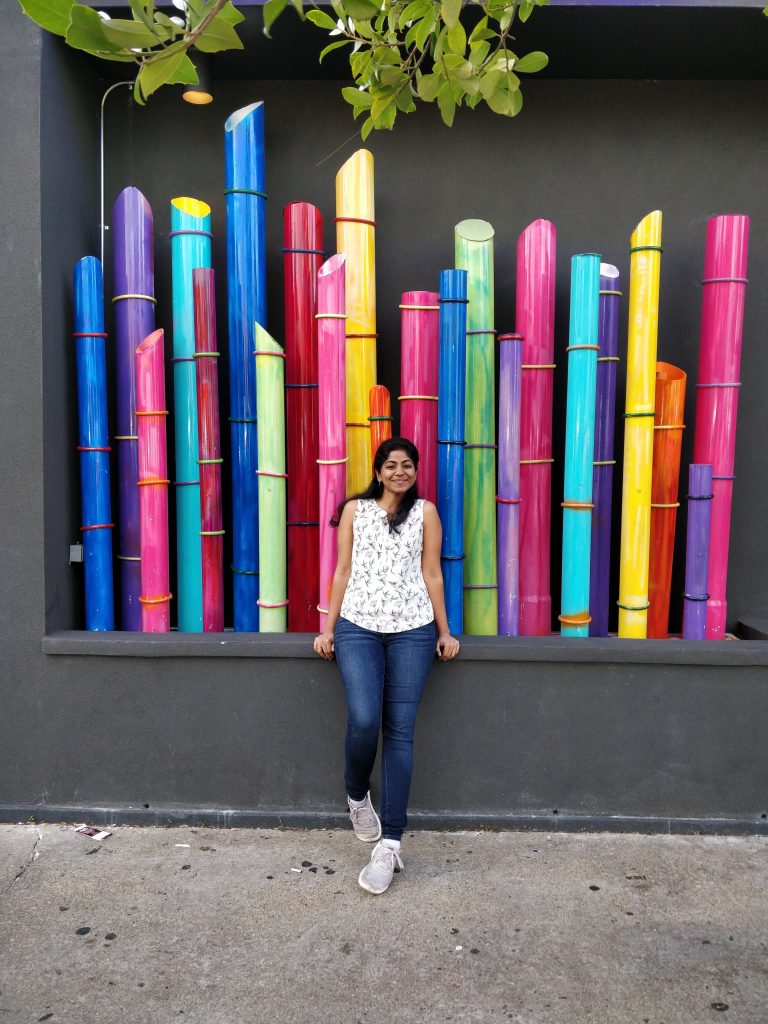 Safety tips
Unfortunately, every popular tourist place comes with its baggage of pick-pocketing and scams.

Avoid staying out too late, and leave things of value at your hotel room.
Most common scam:
Someone will lure you into a bet that they can guess where you got your shoes. Amused, you'll agree, only to hear them say "you've got your shoes in New Orleans right now" (duh!).

Don't encourage conversation if you suspect that they're after your money. Just walk past them saying you're a local. I couldn't do this as I looked too out of place (hardly saw other Indians around, tourists included). It didn't, however, hurt to pretend like I didn't understand what they were saying 😉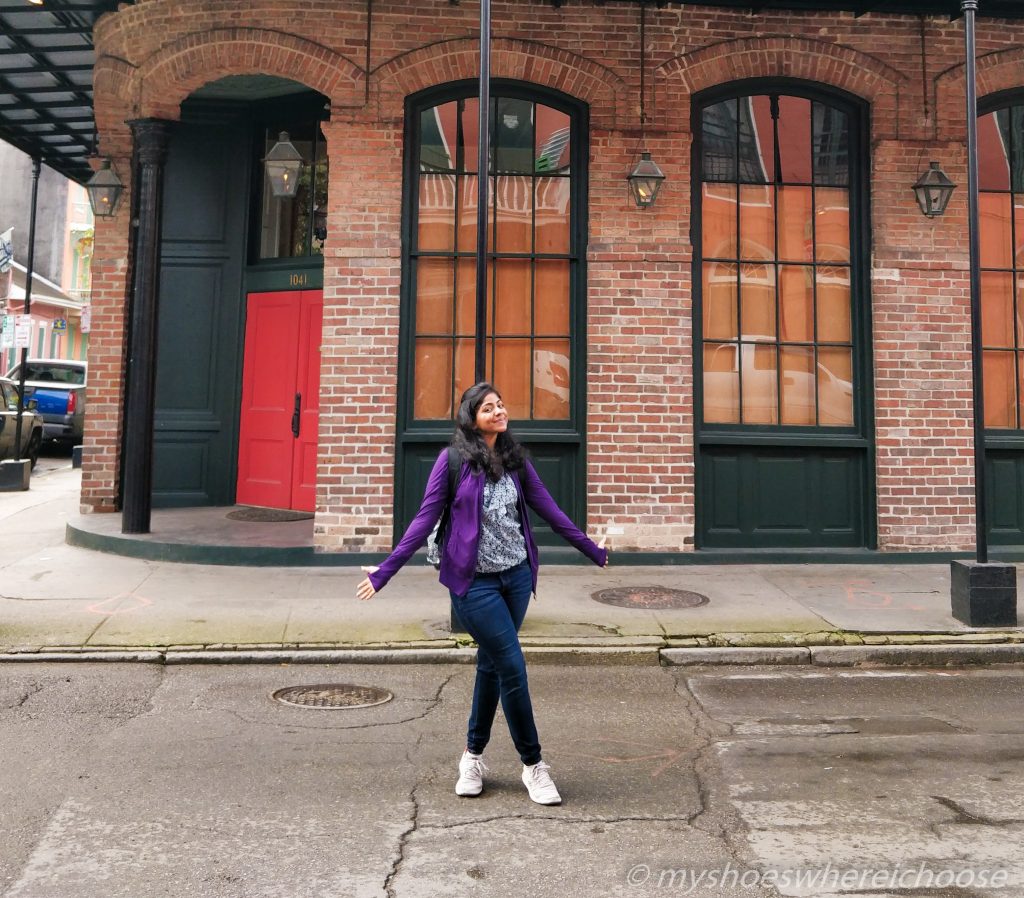 I hope this helps you plan a fantastic 2 day trip to New Orleans! Leave a comment below if you've tried and enjoyed other experiences or have tips for visiting the place! Feel free to reach out to me if you have any questions.
Cheers
Nam 🙂
Latest Posts on myshoeswhereichoose