You want to watch movies with friends and family across the world and you came across TwoSeven as a suggestion. The obvious first question that comes to mind before you sign up is, "Is TwoSeven safe?". I could tell you that it is, but I'd rather show you!
TwoSeven.xyz is an online platform to host virtual movie nights/watch parties with friends across the world. On TwoSeven, you can watch together in sync from YouTube, Netflix, Amazon Prime, HBO, Hulu, Crunchyroll, Disney+, and more – while text and video chatting with friends!
Disclaimer: Guru and I built TwoSeven back in 2015 when we were in a long distance relationship. Since any answer I might give you is going to be biased, I'll instead point you to traffic statistics and the love we've received from the TwoSeven fam. This way, you can decide whether TwoSeven is safe to use for yourself!
Sound good? Great! Let's goo! 🙂
User Statistics
Users on TwoSeven
As of October 2020, we have over a million unique subscribers on the platform from all over the world! Although a valid email ID is required to sign up on TwoSeven, your email is not visible to anyone else on the platform – including those you interact with on TwoSeven! We also have Terms of Use and Privacy Policy documents available on the website that we recommend you go over before signing up.
As a travel enthusiast, I'm jealous that TwoSeven has visited several countries – including ones I'm hearing about for the first time! My dream is to visit at least half as many in my lifetime!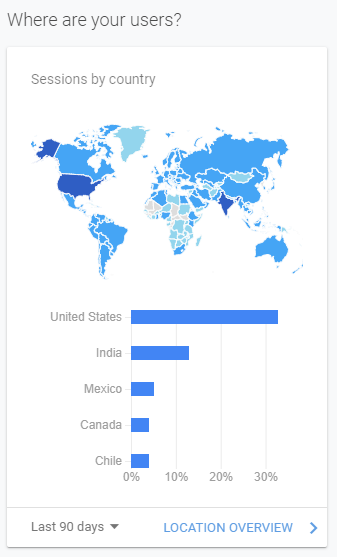 TwoSeven Extension Users
As the name suggests, the TwoSeven browser extension extends the capabilities of TwoSeven.
As of October 2020, nearly 300,000 people have installed the TwoSeven Chrome Extension to enjoy watching together from services such as Netflix, Amazon Prime, HBO, etc. You'll find this number on the TwoSeven Chrome Extension page.

The XYZ Domain
One of the biggest reasons people are skeptical about using TwoSeven is because TwoSeven is on the .xyz domain. But wait! Did you know that Google's parent company, Alphabet, is as well? They're abc.xyz!
Several artists and designers are increasingly choosing to host on the .xyz domain. And while we can't speak for every website, you'll find many interesting sites mentioned on the .xyz community blog – including a feature that they've done on TwoSeven!
TwoSeven.xyz is quickly becoming one of the most popular sites on the web…TwoSeven.xyz ranks just outside the top 10,000 most popular websites in America right now, and is around the 50,000th most visited website in the world according to Alexa.

Gen.xyz
Many others have written about us as well!
Of the options out there, TwoSeven stands out as my favorite in the bunch. This add-on is the most versatile…It feels as close as you can get to having an in-person gathering

TechCentral.ie
TwoSeven is an excellent way to stay connected to the people you care about during physical distancing, and brings back a small amount of normal into our otherwise chaotic world.

Everett Horner
The best thing about TwoSeven is that in addition to being free, it offers an extremely simple use process.

Translated from Tekcrispy
The TwoSeven Family
All things said, it's the connection we have with and love we receive from our community that might speak to you the most!
We don't just hide behind our platform. We're out there helping our users each day, taking feedback, and coming out with improvements that they suggest.
Community
4500+ members in our Discord community (you're welcome to join!) can vouch for the fact that our moderators, community members, and team are more than willing to help out with any questions about using TwoSeven.
We celebrate our users' successes on TwoSeven by sharing their stories on our social media channels. Our Twitter timeline is a lovely collection of such stories:




Patrons
TwoSeven is a free service! We do however have Patreon and Ko-Fi links for anyone willing to support our work and help with costs. And we thank them by unlocking some additional fun features on TwoSeven.
Nearly 10000 TwoSeven users have supported us to date and have gained access to our special "thank you" features. And some of them support TwoSeven purely because of their love for the platform!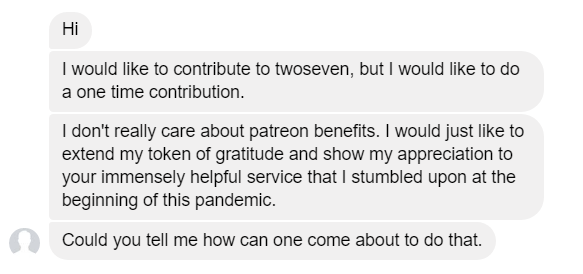 A special shout-out to our first ever patron- Lady! She's not only continued to support us since May 2019, but also actively moderates and helps our Discord community!

Conclusion – Is TwoSeven safe to use?
A lot of our users who've reached out to us love, trust, and support us!
They've invited us to their movie watch parties – and we're always ready to join, with popcorn and coke!
We've helped set up private virtual graduation and birthday parties on TwoSeven during the pandemic, celebrating their success and milestones with them.
We've enabled teachers connect to their students both inside and outside the online classroom, and short-film directors screen virtually to their fans.
We've seen users scream with joy when we troubleshoot with them and get their movies/webcams running.
And we've received messages that make us well-up with so much gratitude for the opportunity we've been given to touch peoples' lives.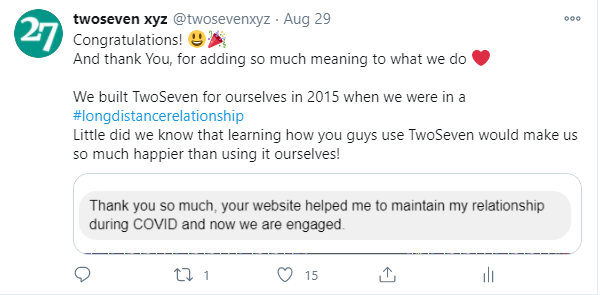 So, what do you think? Is TwoSeven safe to use? 🙂
Also read:
How to use TwoSeven
6 Ideas to make long distance relationships easier
Caring for your mental health during the pandemic
How to beat travel restriction blues