Just two years in, TravelCon is already gaining a lot of popularity because of the amazing work that the Nomadic Matt team have done with the conference! This article aims to answer some questions you might have before you choose to attend the conference – Is TravelCon worth it? What can I expect from TravelCon? How to prepare for TravelCon?
Stick around because all of this information is coming right at you!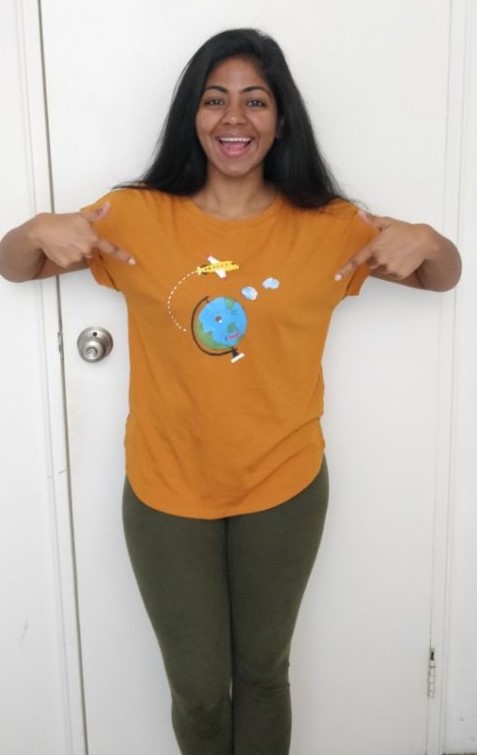 What is TravelCon?
TravelCon is a travel based conference, started by the Nomadic Matt team in 2018, that promises to help you in four key areas – blogging, writing, photography, and video. The conference is three days long, and is filled with keynotes and breakout sessions that are delivered by people who've built authority in some or all of these areas.
Who is TravelCon for?
TravelCon is perfect for anyone who's curious about, interested in, starting a career in, or can use some help from industry leaders in the travel blogging, vlogging, and photography space.
While it's probably the folks at the beginner and intermediate levels who'll walk out with the biggest list of action items, even the leaders love the opportunity to meet other experts in the field, share ideas, and learn nuances of skills that they're still developing.
What to expect from TravelCon?
There's never a dull moment at TravelCon! On all days of the conference, you'll find yourself walking out overwhelmed with all the new information (in a good way) and your mind bursting with amazing new ideas. Here's a list of what to expect from TravelCon – and I'm only just scratching at the surface here:
Attendees settling in to kick off TravelCon

So many like-minded people!
Interesting speakers with extremely inspiring stories
Information (possibly way more than you can handle in three days) on diverse topics such as photo editing, storytelling, SEO, pitching to brands, affiliate marketing, ethical and sustainable travel, growing your Instagram, YouTube, and what not!
Hands-on workshops with immediate feedback to help improve your writing and photography
Meeting hundreds of like-minded people, and making new friends
Opportunities to get into mutually beneficial partnerships
Opportunities to network with industry experts
Initial conversations with travel and blogging related brands
The opportunity to visit a city you've perhaps not seen before
Food, coffee, parties, dance, booze
The chance to win exciting prizes
A whole lot of fun!
TravelCon 2019 Schedule Day 1

TravelCon 2019 Schedule Day 2

TravelCon 2019 Schedule Day 3
Who is TravelCon NOT for?
While there are many great reasons to attend TravelCon, here are some reasons why it might not be right for you.
You're on a budget and the conference is too expensive for you. This may very well be the case, and it's okay! You might be able to get almost all of the information just through the purchase of the Virtual Pass, which is available at a smaller cost, and also saves you the travel, food, and accommodation expenses that accompany attending the conference in person. Even those attending the conference rely on the Virtual Pass for the sessions they couldn't make it to, so there isn't *too* much for you to FOMO about! You can always network online with people who attended. Search for relevant hashtags to find them, or get in touch with the some of the speakers!

Get the Virtual Pass for all 2018 + 2019 TravelCon talks for a discounted price!

You're not comfortable talking about your work and networking – yet. I totally get this! When I started out on Instagram, I didn't talk about myself, post pictures with my face in them, or even reveal my name. Again, the Virtual Pass might be a fantastic alternative for you to gain all the information minus the anxiety of meeting hundreds of new people when you aren't yet ready for it. And take it from someone who's been in your shoes – this phase will pass 🙂

You're expecting to walk away with all the answers and the secret ingredient to succeed without putting in the effort. Bad news – this ain't happening! You'll learn how to put in strategic efforts, but there's no magic formula for growth without any effort. Sorry!
I'm attending TravelCon: how should I prepare for the conference?
Although you can attend just to have fun and meet people, you'll be much better placed to benefit from TravelCon if you do a bit of homework prior to the conference.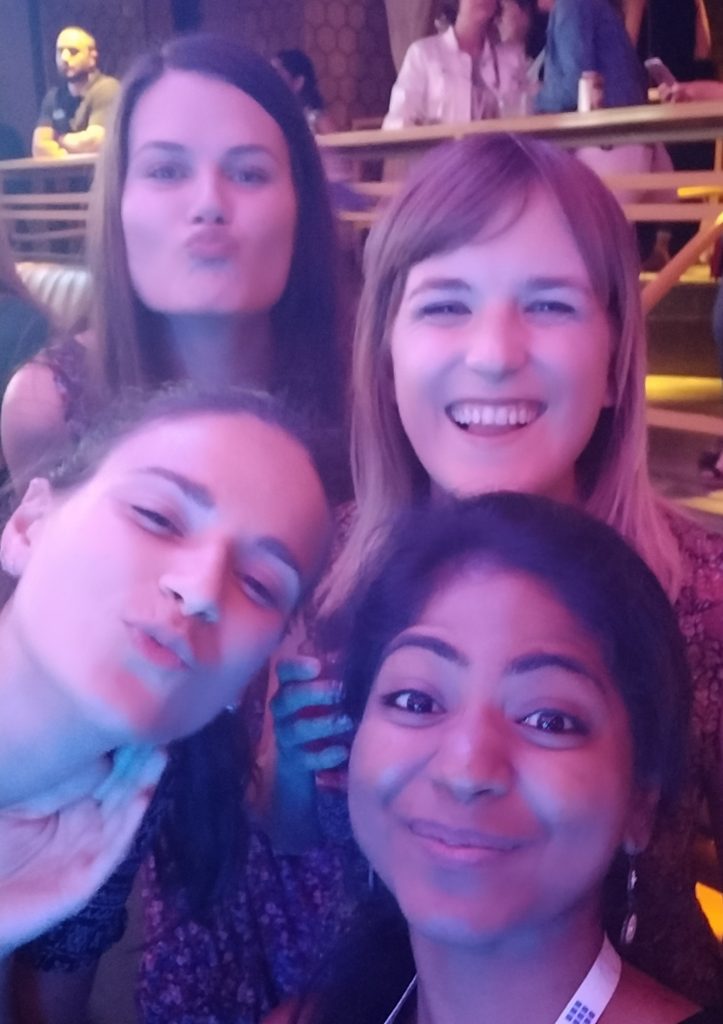 Plan your travel logistics
Plan to arrive at least one day before the conference starts. This will give you some time to settle in, check out the place, plan unofficial meet-ups with other attendees, and avoid being stressed in case of flight delays.
Plan your return at least a day after the conference ends to give yourself time to attend the closing night party, and spend some more quality time with the friends you most definitely would've made at TravelCon.
Try to stay as close to the conference location as possible, and sync up with other attendees on the Facebook group to split a hotel room or Airbnb. This is also a great opportunity to get to know some people before the event.
Register for special tours, meetups, and workshops on time
A lot of these events have a limit on the number of people who can attend a particular session, so keep an eye out for registrations and save your spot early.
Gain clarity on your work
When you're walking in to network with hundreds of people, you'd be silly not to expect questions about your work. Prepare to answer some variation of these questions dozens of times, if not more:
* What do you do?
* Who do you hope to impact with your work?
* What is your goal?
* Is there a niche you focus on?
* What motivated you to get into the travel space?
* What's your next big project/travel plan?
Thinking about this will no doubt make your conversations less awkward, but it'll also help you gain clarity that can help you with your venture!
Plan your sessions
Now that you have clarity on your work, you might also have more clarity on what you'd like to achieve at the conference – specific topics and/or skills. Take a look at the schedule and mark the sessions that you find interesting. All sessions are tagged with their levels, but these levels are merely guidelines – you can attend any session that you want to. There will be multiple sessions taking place simultaneously, so a little bit of pre-planning will save you from frantically reading the schedule to 5 minutes before the start to decide where you want to be.
Tip: Remember that you can always watch all sessions using your Virtual Pass. Pick the session that's of higher priority to you, at the right level for you, that you have more questions about, or the one whose speaker you'd like to meet and interact with.
Print business cards
This one is super helpful. Handing out a business card will tremendously improve the odds of actually hearing back from someone. Include a picture on the card, and a word or phrase that'll help uniquely identify you.
Up your cool quotient
Again, super helpful! Everyone there is going to meet hundreds of others in just a matter of three days. Unless you give them a reason to remember you, you're going to be one of the many faces they happened to see. You've already done a ton of interesting things in your life. Just take a few minutes to compile them for yourself so you have fun stories to share when you meet people, leaving a lasting impression on them.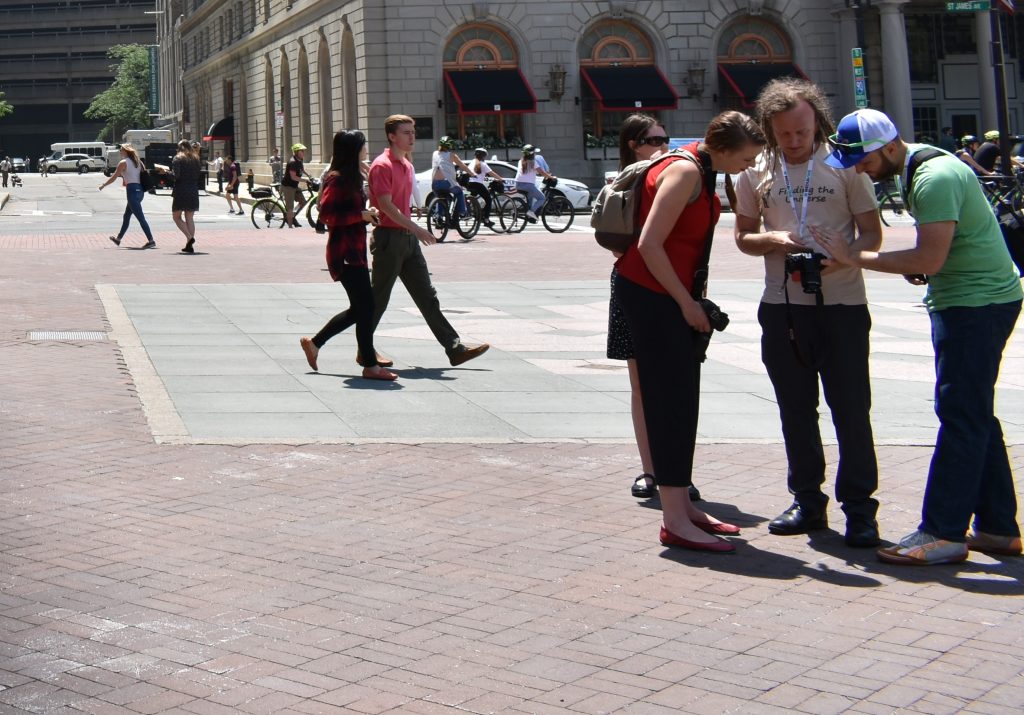 Preparing for TravelCon goes a long way in making TravelCon worth it for yourself!
How do I make the best of TravelCon when I'm there?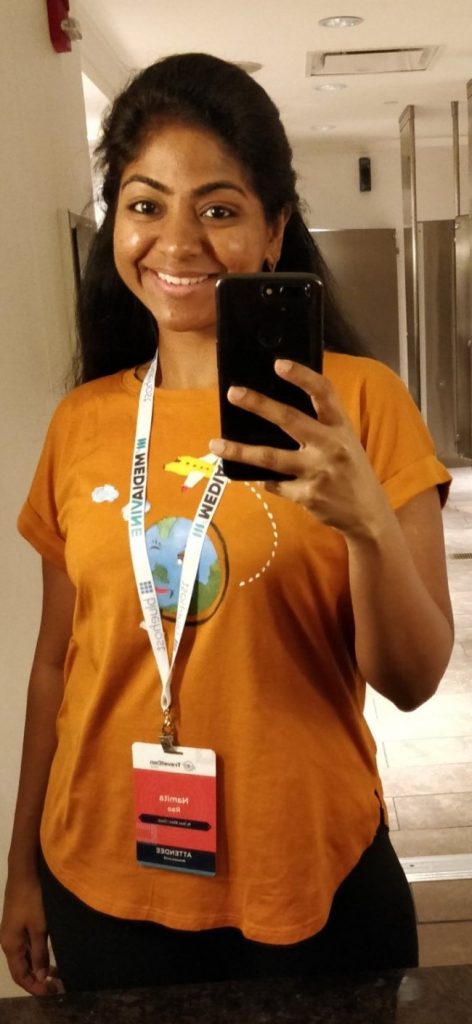 Carry something for taking notes
So many valuable gems are going to be dropped all over the place, and you're going to want to collect as many as you possibly can! Carry a notebook and pen, a laptop, an iPad, or anything that you can take notes in quickly. You'll be glad you did.
Talk to as many people as you can
The biggest difference between simple purchasing a virtual ticket vs attending TravelCon in person is the opportunity to meet people. Turn your energy on, and go full out networking. Because this is your chance to return home with some amazing new friends and business partners.
Don't be afraid to network up
If there's one thing you'll learn from being at the conference, it's that everyone started from the beginning, and everyone has their own battles along the way. If you see someone who's work you've always admired, or you've just learned about someone inspiring, tell them! I noticed that they're all extremely humble, open to conversations, patiently answering questions, and posing for pictures with others. Respect their time, but also don't hesitate to go talk to them.
Exchange contact information
Even if you're not able to keep your business cards handy, make sure that you've exchanged some form of contact information with others – email, social media handles, etc. Even more important is that you have their information so you can proactively reach out rather than hope that they remember to contact you.
Don't forget to have fun
It's so easy to get overwhelmed by all the information and the new people at the conference. But don't let that be all that your TravelCon experience is about – because there's plenty opportunity to let loose and have fun. After all, you're taking a break from work, so make it worth it. Soak in the amazing energy and vibes from all around, and spread some yourself.
Latest Posts
What to do once you're back home from TravelCon
Process all your notes, categorize and digitize them if they aren't already (I use OneNote to keep all my notes so I can easily access them by category)
Digitize the business cards you've received
Make clear next steps and identify action items from all the information you've gathered
Reach out to the people you met so they remember you. Follow-up with any potential clients or partners
Write to anyone whose session you enjoyed – they'll love to hear about it
Most important of all – take action on your action items
Is TravelCon worth it?
The answer to this question is complicated. It depends on what you're looking for, what your budget is, how easy it'll be for you to travel to the conference location, and many other factors.
It also depends on how YOU can make TravelCon worth it by making meaningful contacts, and having a learning mindset.
That said, if you're able to go, I'd definitely recommend that you do. For me, the conference helped disillusion a lot of aspects of the travel industry, connected me to others who are on a similar journey, answered a lot of my questions, taught me so many new things that would've taken me a much longer time to learn if I'd just been looking on the internet, and gave me a ton of new ideas and directions to take my shoes in!
Check out talks from TravelCon 2018 + 2019 using the Virtual Pass to decide if the next TravelCon will be worth it for you!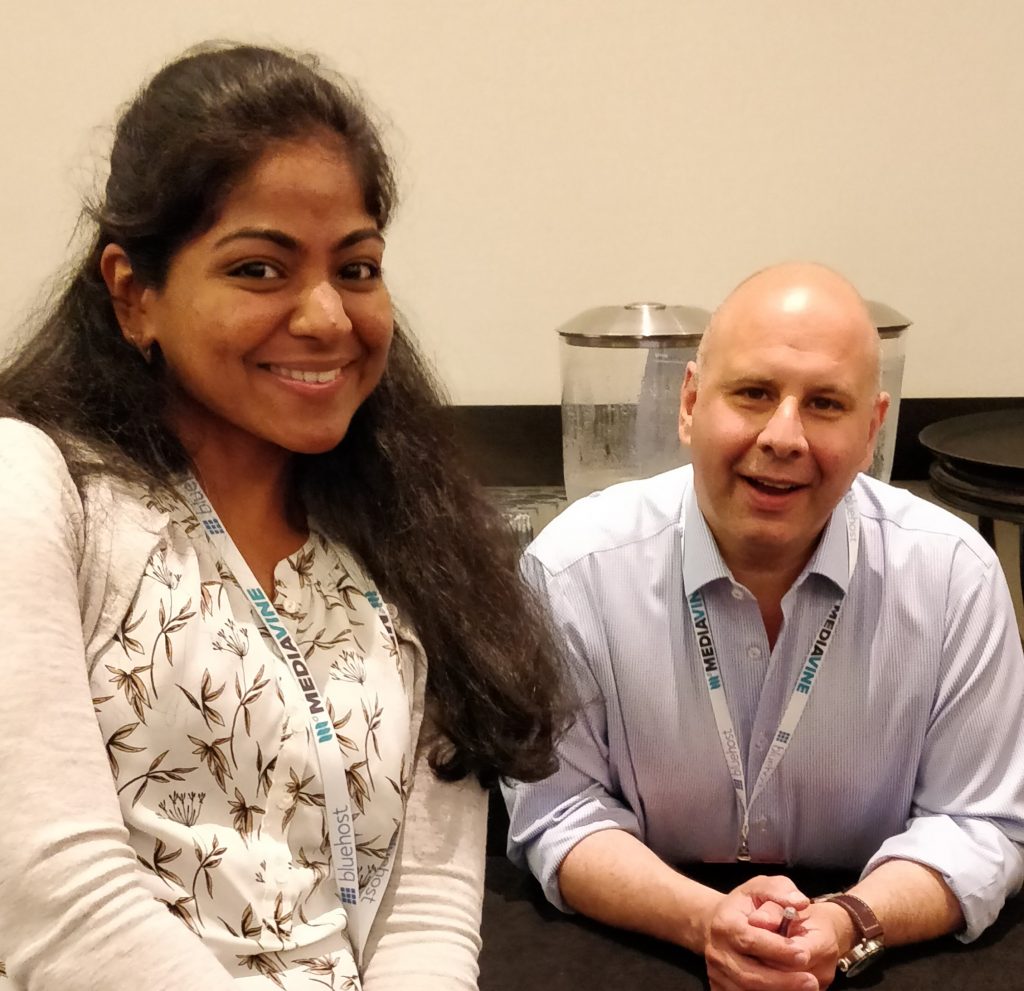 What's not so great about a TravelCon experience?
You might hear a lot of things that you already know. A good way to try and avoid this is to pick sessions that are at the right level for you, but that's not guaranteed to help. The best thing to do in such cases is feel good about yourself for all the research and learning you've already done, and take what you can from the session. If it feels too basic and like a waste of your time, politely step out and find another session to go to.
You might feel disheartened by your conversations with some brands that quote high Instagram follower count requirements for partnerships, especially if you're a beginner and want to believe that the number of likes and follows are less important compared to content quality. Unfortunately, numbers are still the quickest way to gauge a person's success level, but don't let these things sway you. Treat it as information gained, and move on.
You might meet uninspiring people who are there for the wrong reasons. Excuse yourself from their company, and find other people to interact with. You'll find a ton of amazing people there, so don't limit yourself to just a few people you meet, especially if they're not aligned with your purpose. That said, don't get too judgmental by assessing them before you even give them a chance!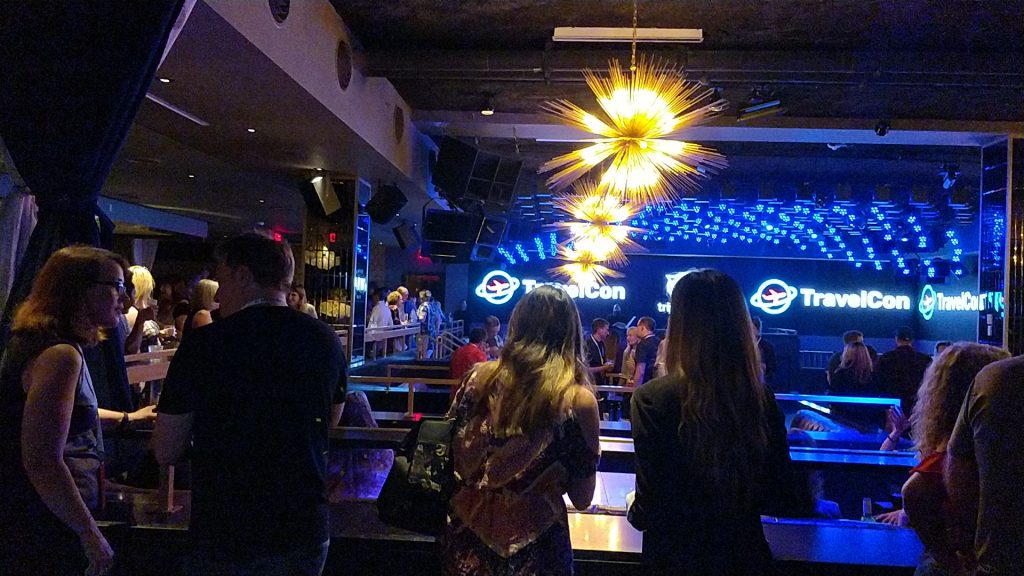 If you found this post useful in helping you decide and prepare for TravelCon, do share it with your friends! I'd also love to hear from you in comments below.
Also read:
8 guaranteed ways to fail as a blogger