Paris – Je ne t'aime pas. Paris – I don't love you.

Each time I scroll through Instagram, I involuntarily stop at pictures from Paris – the Eiffel Tower steals my heart, the cute cafés make me crave croissants and coffee, and sunrises at the pyramid of Louvre leave me in awe.
I find myself romanticizing my future visit to Paris, dreaming about how happy it must feel to be there, and wanting to experience all that it is touted for. After all, Paris is supposedly always a good idea, right?
Plot twist – I've already been to Paris. That's right! Even though I've already been there, I continue to dream about visiting this ideal, beautiful, romantic place that everyone talks about – the utopia that doesn't exist. Paris disappointed me.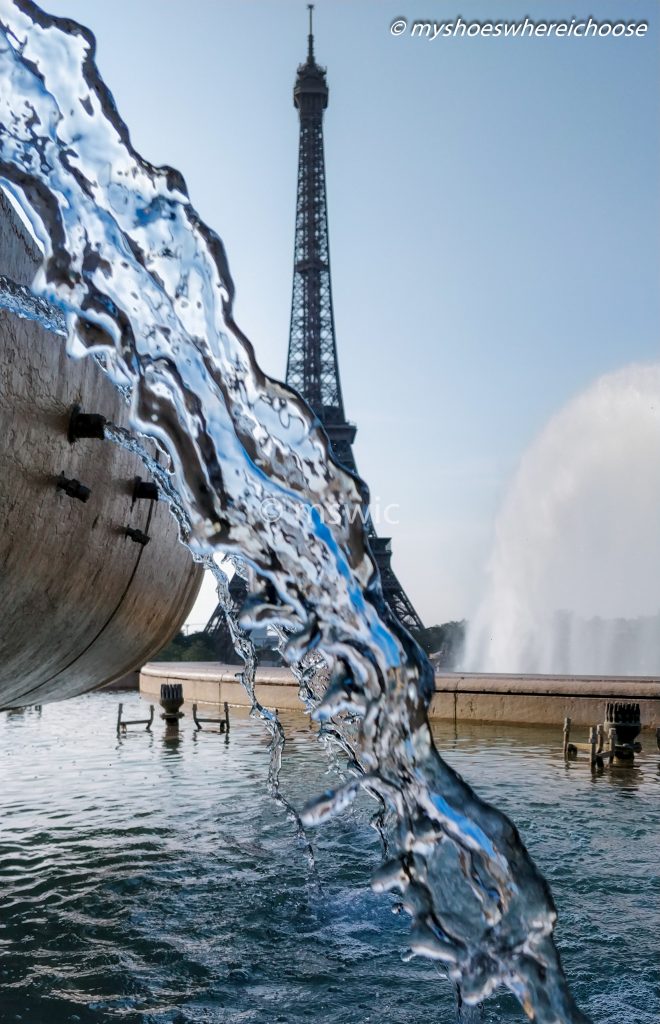 Paris felt nothing like the version of it that I had built up in my head. I was so upset with the place that I just spent the entirety of my last day there in the hotel room; stepping out just didn't feel worth it.
Paris – my dream destination ever since my grandmother told me about the Eiffel Tower when I was a 3 year old – was my biggest travel disappointment.
Crime & Unhelpful Parisians
The biggest reason why Paris disappointed me was because I haven't felt unsafe anywhere else in the world the way I felt when in Paris. In fact, if not for this one reason, I may not have been as disappointed.
I was there with my family, and despite being a group of 4 that fought back, our wallet was forcefully snatched at the Châtelet metro station. First thing after we arrived at Paris, before we even got a chance to set foot on the streets.

I'd been learning a bit of French on Duolingo.
Thanks to the app, I knew how to say, "the duck is eating a baguette" ("le canard mange une baguette", in case you were wondering), but not how to shout for help. My bad, too, that I didn't bother looking it up before I went.
Luckily, however, a big crowd gathered as I was struggling to hold on to one of the guys who was trying to escape with the wallet. And they all rushed to help us did absolutely nothing but watch. I'm just glad nobody pulled their phones out to capture a video that went viral on social media, although even that would've meant that they did something.
The police didn't speak a word of English, which is completely understandable. But they also rolled their eyes when they finally understood my miming of "wallet stolen", and refused to let me use their phone to call a local phone number to block my stolen credit cards. Merci beaucoup!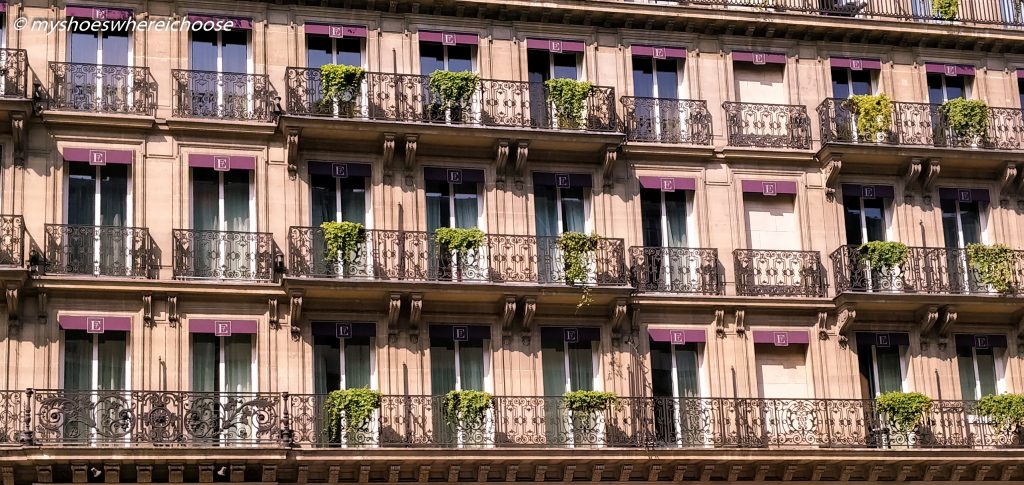 Cost
It is no secret that the Euro is one of the most expensive currencies. Add to that an extremely popular tourist destination, and you have a money hole.
We ended up booked our accommodation ~40 minutes from the heart of the city so we didn't exhaust all our travel funds on a tiny room that would remain empty through the day when we were out exploring.
None of the restaurants, even a few blocks in, felt worth their prices either. We stopped at cafés for breakfast, but largely relied on bread, fruits, and on making our own pasta.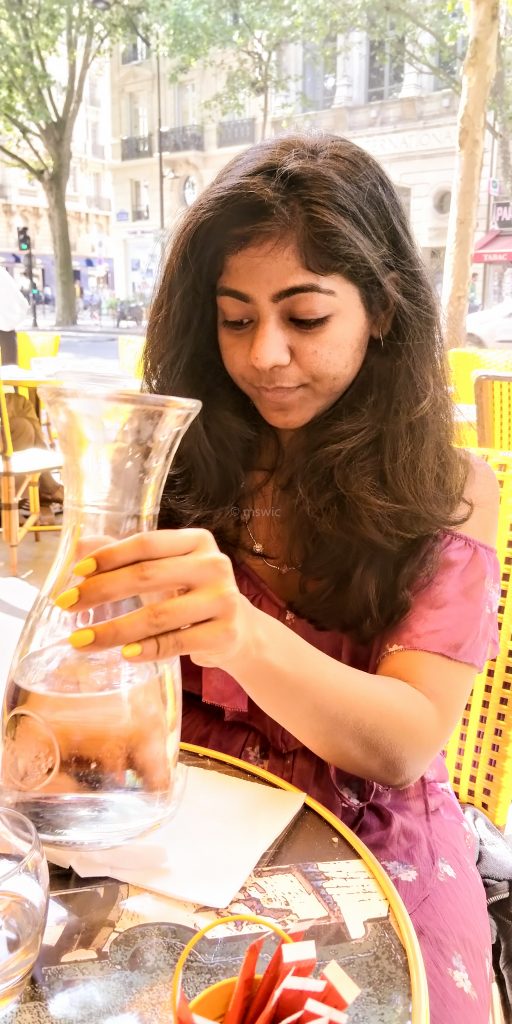 Public transportation
Using the metro was stressful. It's not easy to find platforms in some stations. They literally have officials positioned (sometimes) to guide you to the right place, something that most other places achieve with clear signs and boards. Most commuters have no courtesy to avoid pushing others. In addition, unfortunately, we visited when there was an employee strike which made it 4 hops to get from the airport to the center of the city! No surprise that we got mugged, eh?
Our tryst with the muggers made the whole trip quite an anxious ordeal for us – especially on days when we stayed out to watch the sunset, being fully aware of the fact that it would be dark before we could make it back to safety.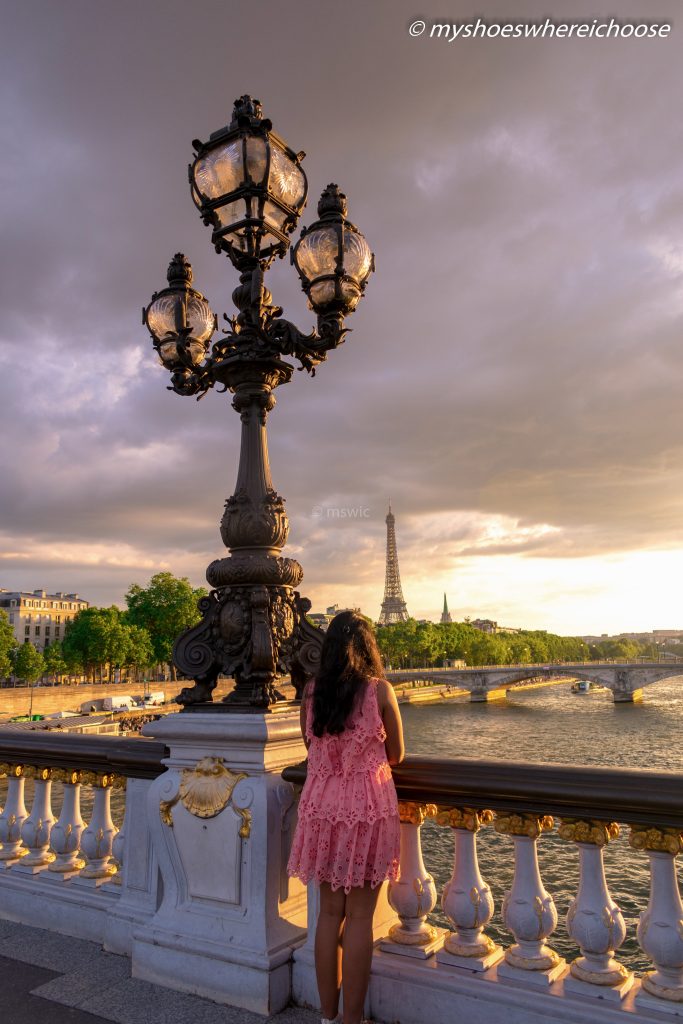 Also read: My Travel Photography Gear
Vegetarian Baguettes
Before my trip, I was looking forward to eating Parisian baguette-sandwiches just as much as I was waiting to try the Parisian croissants.
I looked up recommendations on Yelp, I walked into numerous restaurants and cafés to ask, even traveled half way across the city to a place called "The Baguettes Café", but none of them had a simple vegetarian baguette-sandwich!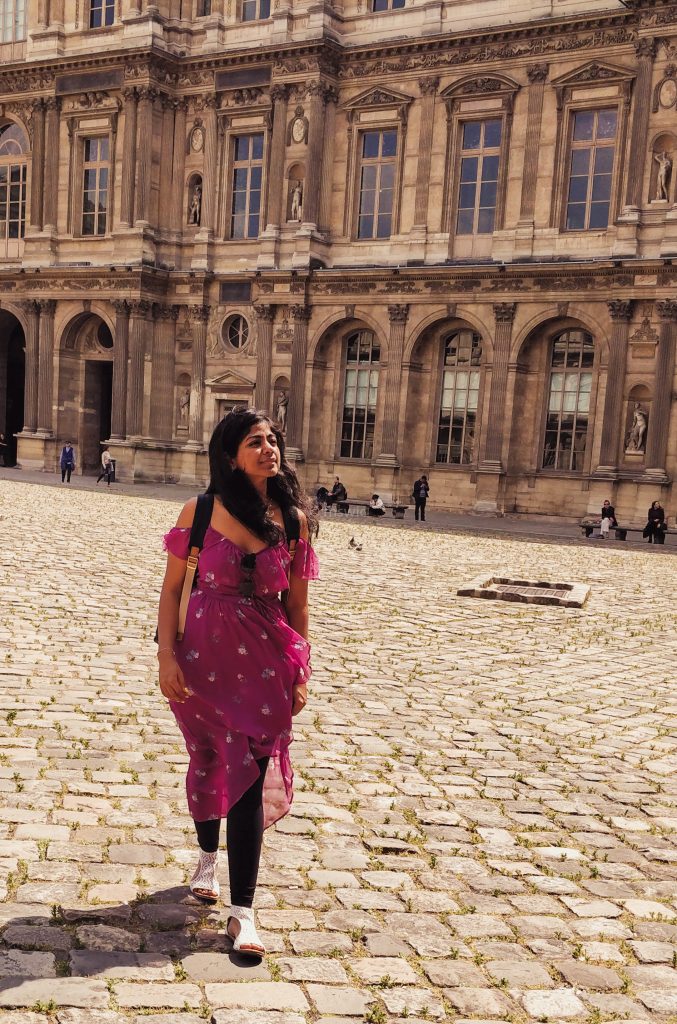 This would've been completely understandable had this been an off-beat travel destination. But for a popular tourist city, in a world where people are increasingly moving towards healthier and eco-friendly food choices, this definitely came as a surprise.
What did I finally settle for? A tomato-mozzarella panini from the exclusive Parisian café called…..Starbucks!
Crowd
Even though we visited before the onset of tourist season, the place was stuffed. Coming from India, I'm no stranger to crowds. It, however, made my already disappointing trip to Paris even less tolerable.
The metros were packed, noisy, and dirty. To avoid paying for tickets, some commuters pushed into the gates along with us (can I have some personal space, please?), while others literally jumped over the gates. How often have you heard about this not-so-suave side of Paris?
Lines at tourist attractions were extremely long, scammers and muggers lurking all around. We made the right decision to admire the Notre Dame and Louvre from outside, and didn't even consider going up the Eiffel Tower – no, thank you!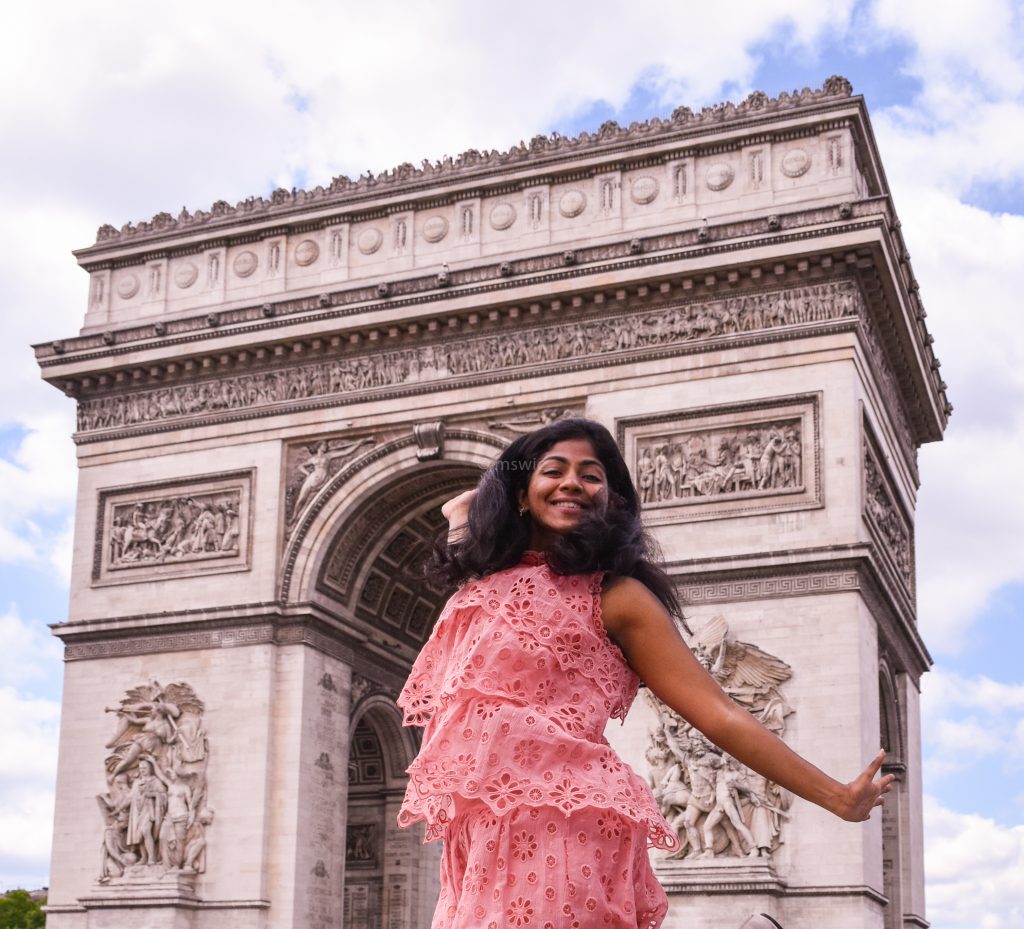 On the rare occasions that we decided to dine outside, restaurants were always full and the employees couldn't care less about being courteous, or giving us any information on the wait time or where to wait. Cliché, you say? Clearly, for a reason!
Just not worth it
The Eiffel Tower is pretty from a distance, but the crowds get to you as you dare to go closer. The Mona Lisa is a tiny frame behind hundreds of heads and selfie sticks.
There is nothing tranquil about sipping wine by the Siene if you're anxiously on the lookout for muggers, nothing that makes the croissants from Parisian cafés taste better than the ones back home, nothing romantic in the tobacco-filled air, and absolutely nothing that justifies all the continued hype around just another pretty city.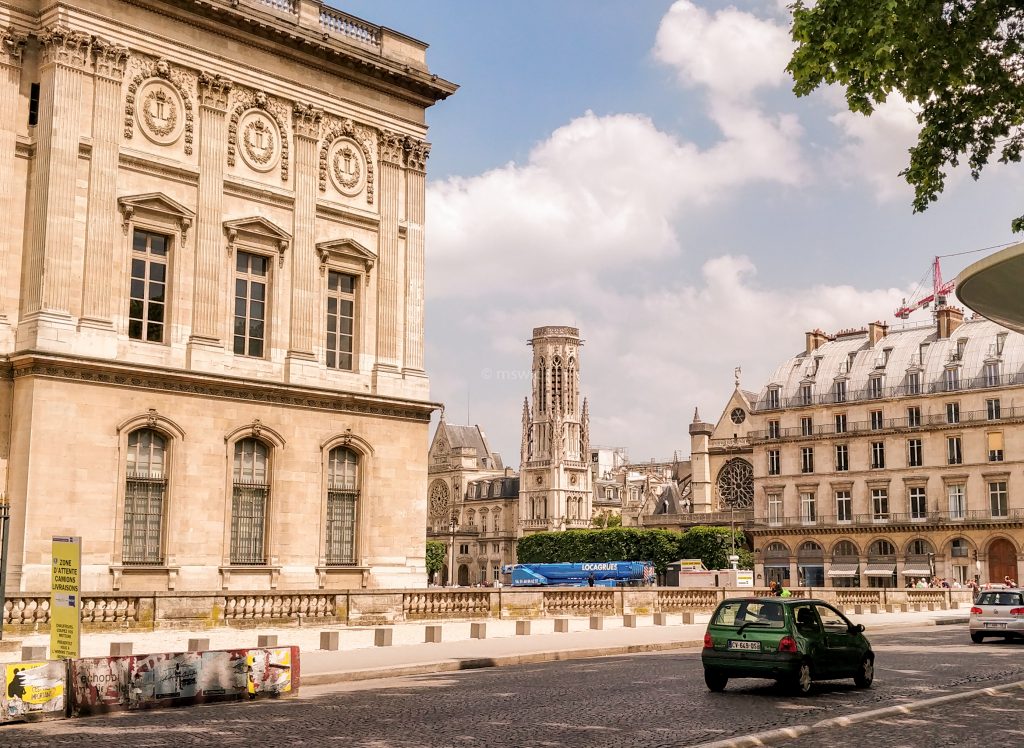 Am I telling you not to go to Paris just it disappointed me? No. But if you noticed, over tourism is the root cause for most of my negative experiences – so Paris could really use a break!
And if you do choose to go to Paris, go without seeking paradise in a city that struggles under the weight of tourists to live up to its reputation. Go without the delusions that we're fed about the city day in and day out. Go without expecting it to be exactly what you see in the movies, ads, or on Instagram. That, to me, sounds like a good idea.

Have you been to Paris? Was it before or after tourism exploded? What was your experience?